Josh Kim's short documentary, Draft Day, takes a brief snippet of LGBT life in Thailand to reveal the larger society at a curious juncture characterised by the shifting attitudes of the 2010s. The 9-minute film follows two young trans women as they head over to the military draft lottery, a national rite of passage for all Thai males turning 21. Through various interviews and footage from across the day, Draft Day acts as a unique and compelling deconstruction of masculinity and the relation of the old laws and standards to more fluid perceptions of gender identity.
Josh Kim speaks to FilmDoo about Draft Day, his new feature film How to Win at Checkers (Every Time) and what it means to be LGBT in modern day Thailand.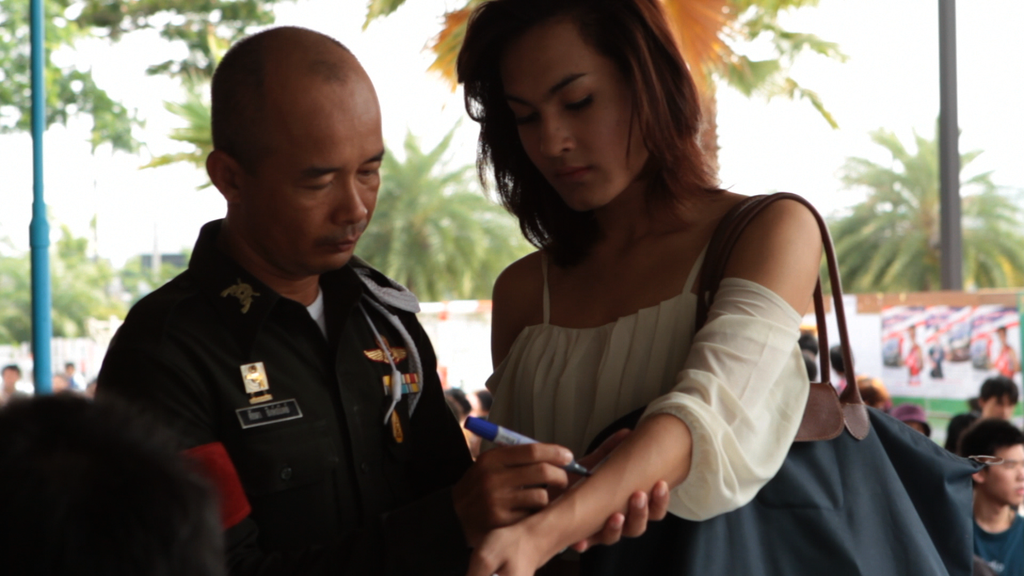 What inspired you to make Draft Day?
Draft Day was originally a short story written by the Thai-American writer, Rattawut Lapcharoensap. After I read the story, I had this urge to want to go see the draft lottery for myself.
One individual in the film that I found particularly interesting was the young Fame who chose to dress as a man on draft day out of respect for the institution. Would you say that it is possible for trans people to stay true to their own identity while remaining patriotic and reverent towards the national traditions?
The funny thing is that while I was making the documentary, I did meet some trans girls who wanted to serve in the military. However, there was no legal system set up for them to do this. I think it's unfair to ask someone to choose between staying true to their identity and serving their country. Hopefully, laws can catch up to allow trans people to serve openly in the army if they choose to do so.
On the other hand, do you feel that Thailand's old laws and procedures are managing to adapt to modern perceptions of gender and sexuality or are they mostly stuck in the past?
As of January 2016, same-sex marriage is still not legally recognized in Thailand. One thing that surprised me though was how fast laws did change once a large movement behind it.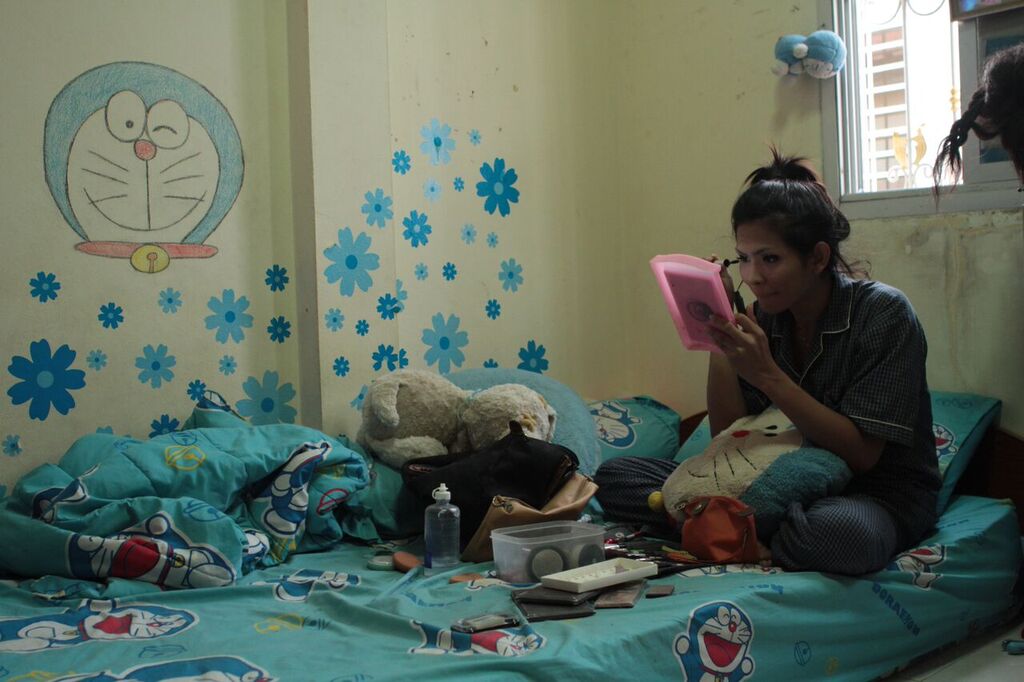 Would you consider Thailand to be an especially fruitful country for LGBT cinema?
In 2015, I heard that there were more than seven LGBT-themed films released theatrically in Thailand. Two of these were released the same month as our film, How to Win at Checkers (Every Time). It was great to see the diversity of LGBT cinema and also surprising to see how these small films could be so commercially viable within the country.
Your debut feature, How to Win at Checkers (Every Time), also looks at Thailand's annual military draft lottery. Does the film cover similar thematic territory?
Yes, actually the short documentary, Draft Day, was shot as research for the narrative feature, but there was enough good content in it where I thought I could edit together to make a short film.
What were some of the challenges you encountered in making the transition from shorts to a feature?
I think in terms of financing, it's definitely a lot harder. The budgets for short films are small enough that if you really want to shoot one, you could save up for the production budget. For features, however, this number jumps to hundreds of thousands and even millions. So it's something that you're not able to do alone.
Do you have anything else in the works?
I'm currently adapting a Chinese science fiction story into an English language screenplay. I recently got a grant from the Korean Manhwa Contents Agency to turn the script into a graphic novel, so I will work on this in 2016.
Watch Draft Day free on FilmDoo.com.