By Jessica Duncanson
Director: Mark Wilshin
East End Film Festival 2017 review
This intimate first feature by director Mark Wilshin presents two men at very different but equally crucial stages in their lives. Michael is a gay former pianist who has been left by his partner of ten years, while Will is a young Brit on his stag-do. The two meet after Will's friends leave him handcuffed naked to a lamppost. Michael happens upon him and invites him back to his apartment after helping him escape from the lamppost. The sexual tension between the two is immediate and when back at the apartment they soon have passionate sex. What follows, however, is a mammoth exploration of sexuality, identity, and love.
A lack of background noise, minus a few carefully placed songs, contributes to the tense and sober atmosphere of the encounter. The audience is permitted little distraction from the overbearing significance of this night to both of the protagonists' lives. Nocturnal darkness, and an extended avoidance of naming the city, give the setting its otherworldly sense, in which the characters are allowed to be whoever they choose to be in the moment. In such a set-up, the actors are permitted no stumbling room in their performances, and they don't disappoint. Pip Brignall makes Will instantly familiar; in Britain he's a character we've all met, someone we're friends with. This reinforces the sobering reality of his conflicted sexuality – sadly, those struggling with fears and doubts about their own identity are not rarities.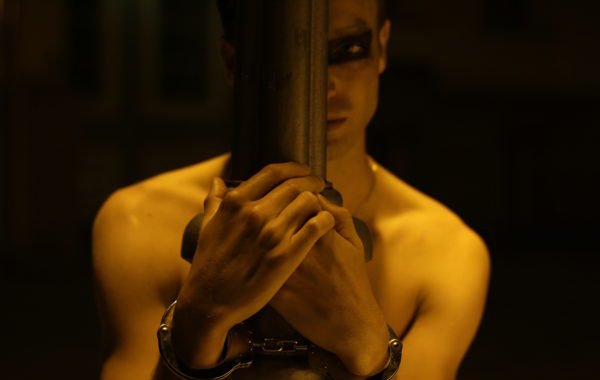 Jo Weil's Michael, on the other hand, gives us a profound glimpse into the emotional impact of the sudden absence of a long-term partner. He rationalizes that his own actions drove his partner to abandon him, but we remain wary that there is more to their story. As a sexual mentor, Michael reminds Will that he could be his future self. Visually, this is highlighted in a shot of the two reflected over each other through the window of the luxury apartment's balcony door. However, as the film develops, it becomes questionable as to whether Will should want to be in Michael's position. Either way, Will's encounter with Michael makes him question the life that he is soon to commit to and their night together proves crucial to this struggle as he is left to choose between carrying on as before, or plunging into the unknown.
While it is clear that Will is struggling with internal and external pressures that suppress his sexuality, the film also emphasises the fact that sexuality is by no means black and white for all. From considerations of gay male stereotypes, to the conflict between passion and companionship, Sodom reminds its audience that romance has the potential to be remarkably fluid. The circumstances of the evening imply that Will is in the closet, however, this becomes slightly skewed by the tenderness with which he talks of his fiancé. The extent of his supposed self-denial is ambiguous at times and it is left to the audience to judge – a process which in itself fosters awareness of society's overbearing dependency on sexual labels.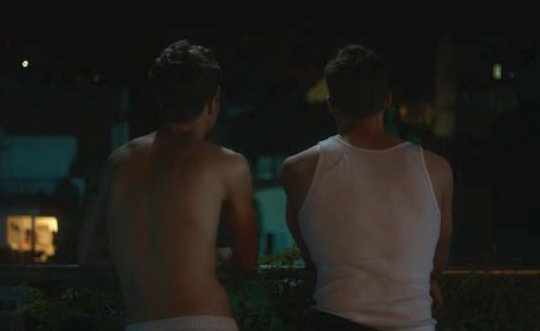 Explorations of homophobia, self-acceptance, and loss all aside, Sodom is a moving depiction of instant attraction and the excitement that comes with it. Yet, these wider social considerations are what gives the film its bite. Layered with the biblical reference to which the title refers, and its manifestation in subtle appearances of salt, this primarily one-setting film vastly expands its scope beyond the physicality of the two leads. Yet, fundamentally, it is the two men and their connection that make it all possible, and we can't help but beg them to take a leap together.
Sodom will screen in London as part of the East End Film Festival 2017 on June 17th – find more info here.