By David Pountain
Kate Maveau's entrancingly shot Shimi is set in a strange and vibrant reality where danger and discomfort seem inherently linked with lust and intimacy. Chronicling young naïve ballet student Keely's immersion into a dark world of sensuous experimentation via her relationship with a young woman named Mairi, the short film depicts its journey of discovery and lost innocence with moody shadows, expressive colours and dreamy compositions.
With Shimi featuring on the newly available New Queer Visions shorts compilation, Lust in Translation, director Kate Maveau speaks to us about this hypnotic and unsettling work.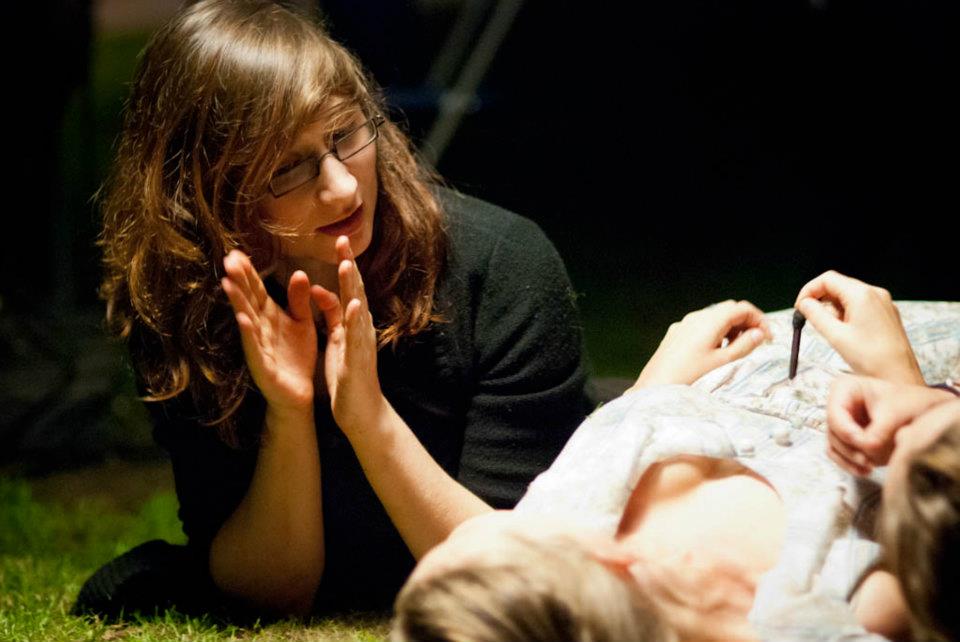 Shimi opens with a compelling ballet sequence performed by Celine Verbeeck. How was this scene choreographed?
The choreographed scene was amazingly improvised by Celine. I asked her to express how she experienced the change her character would go through. I never wanted to practise the dance in advance. I wanted to have it feel like a genuine response. And I decided to work without a choreographer because Celine knows best how her body moves. I confided in her because I knew she would make me fall in love with her.
Is dancing an art form that has long been of interest to you?
To be honest, I love to imagine my life to be one massive dance performance. At times it's one hell of an underground techno song interluded with a Russian ballad. I have been drawn to music and every art form that uses it. That's why I'm playing violin, melodica, bagpipe and guitar – I've become addicted to instruments and dancing. Dance as an art form was an attraction for me at an early age. I've been cradled with classical ballet together with my older brother. But later I moved on to dance forms like hip-hop, tap-dance, contemporary dance and, finally, Vogue. I love when an art form can express a story.
Would you say that there was a strong fairy tale element to the film's visuals and story?
"Something humans cannot possibly ever comprehend, and that, thusly fearing it, they call a fairy tale" – that is what I'm trying to express through the different tableaus. The visualisation of the inner self, the subconscious. Keely constructs a surrealistic definition which she can understand more than the confusing reality. I was lucky to work with Hyun De Grande. He's the director of photography of Shimi and very talented. We closely worked together to achieve and translate between the different visual aspects. Between Good and Evil; between Mairi, whose name means 'bitter', and Keely, which means 'beautiful'.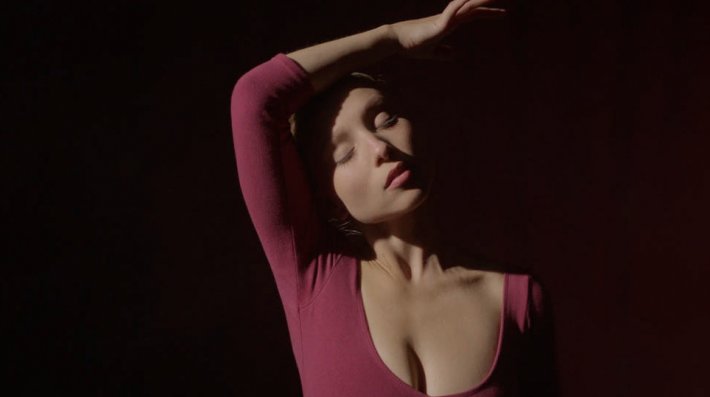 Was a lot of care put into coordinating the colours of the film's various locations and characters?
Each character had their own mood board. Their personality had to be reflected through their wardrobe. I think Charlotte Van Hacht did a great job putting each costume together, Mairi being the diva and Keely being the naïve girl who grows more confident. Each character wears green clothes once in the film. When Shimi was shot, green was the current spring colour in fashion. The colour green is a symbol for confidence. It relates to stability and endurance. However, it can also be possessive, with the need to own things and people. The first time we see Mairi, she is dressed prominently in green. She boosts confidence in the way she moves and how she talks to Sarah and Keely. The more Keely hangs out with Mairi, the more we see her confidence rising – her climax being the final club scene where she is dressed in green.
Keely's relationship with Mairi brings her into some dark territory but would you consider there to be a positive element of self-discovery in the journey that she takes?
You can see Mairi as a symbol of everyone's dark territory. I strongly believe that everyone has this dark side in their life. I call it human nature but others can call it whatever or however they like. My personal opinion is that human nature is generally dumbed down by society, religion or culture. But sometimes people slip into what I call 'a downward spiral of the superficial identity'. They are looking for a happiness that might not be accepted, a taboo. They are led by a naivety which is eager to explore what others are afraid of. The unhappiness Keely is experiencing is what I would call the fear of being a taboo – the dumbing down of the human self. Some are shocked to see this progression because they are grossed out or angered by what is true.
There are some striking parallels with Dario Argento's Suspiria – have you seen the film?
Frankly, I have not seen Suspiria. Thank you for the suggestion. I will watch it as soon as I can!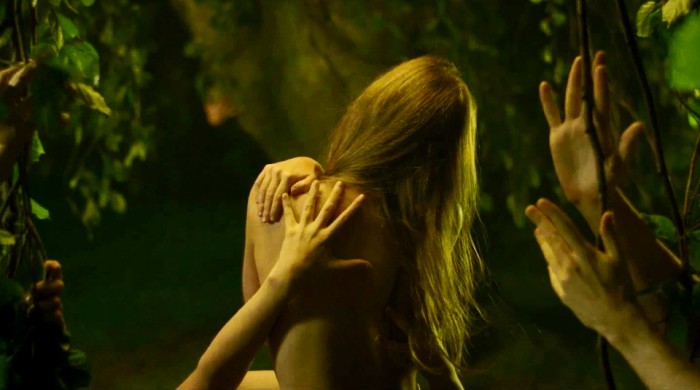 As you are from Belgium, have you seen some great Belgian films recently you can recommend to us?
It might come off as rude, but I usually skip the modern Belgian cinema – especially these huge famous Flemish films because they are not my cup of tea. I often feel disconnected with the plots. But maybe I'm prejudiced towards Flemish cinema. However, I might praise our Wallonian side of Belgium with films like Le tout nouveau testament, Les triplettes de Belleville and, of course, Mr. Nobody. Le tout nouveau testament had for me such a huge impact. I felt so sad for this girl. She ran away into her imagination to escape the reality of things, the way I used to do when I was a child. Such a brilliant film.
What have you been working on since Shimi?
I'm currently working on two scripts: a feature called Orphellia, and I'm finalising a short script called Brodir. Brodir is a psychological horror about death, grief and the difficulty of letting go. It is set in a surrealistic and nymphic lonely world. A numb, claustrophobic world that shows a psychopathic state of mind. This short is a visual poem of how I mentally dealt with the suicide of a close friend. It took me four years, four dark years, and is still ongoing. At the moment, I'm finalising the production book and currently am looking for a production team.
Orphellia, however, is a feature black comedy. Orphellia is a twenty-eight-year-old DDR refugee who meets Levi, a thirty-five-year-old homosexual street musician. It is set in the eighties in Ghent. It talks about refugees, surrogate mothers for gay couples and, of course, the eighties. Girl, I love the eighties!
Watch Shimi as part of the New Queer Visions: Lust in Translation compilation on FilmDoo.com