By Jessica Duncanson
As the home of giallo cinema, Italy has set the standard for stylish horror films time and time again. From Argento to Bava, the Italian horror masters have perfected suspense, shock, and terror. For thrills that you just can't take your eyes away from, check out these ten iconic Italian horror films.
FilmDoo looks at ten of the most gruesome and stylistic Italian horror films.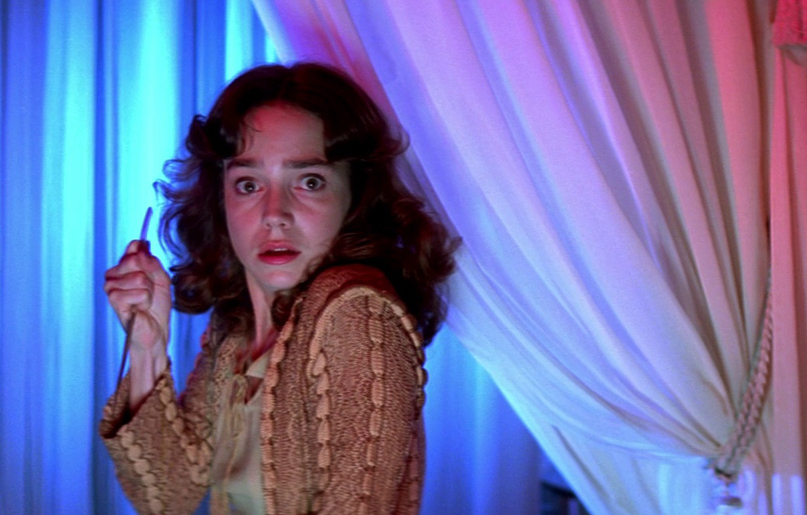 Suspiria (1977, dir. Dario Argento)
When Suzy (Jessica Harper) becomes a student at a prestigious German ballet school, she soon discovers that strange and horrifying things are occurring at the school. When students are murdered, Suzy endeavours to find out more about the mysterious events and ultimately finds herself face to face with a terrifying discovery. Featuring a striking score by Italian prog rock band Goblin, Suspiria's shocking style has made it an iconic cult film.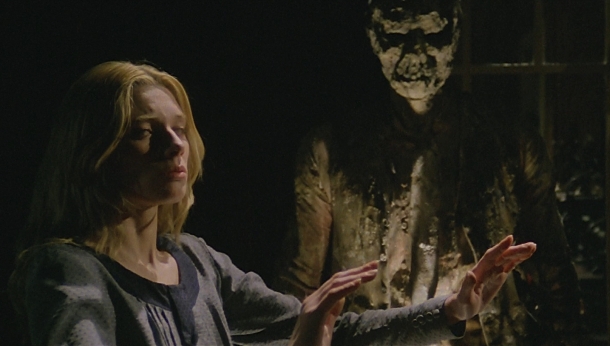 The Beyond (1981, dir. Lucio Fulci)
When Liza (Catriona MacColl) inherits an old hotel and decides to re-open it, she is confronted by dark forces that lead to the brutal deaths of those around her. She encounters Emily, a blind woman that warns against opening the hotel, but ignores her and decides to go ahead with renovation. When more people die and Liza realises that the hotel is in fact a portal to hell, she attempts to escape her doom, but is it too late? Gory and atmospheric, The Beyond was re-released by Quentin Tarantino's Rolling Thunder Pictures in the 90s.
When a young doctor's blood brings a murdered witch's corpse back to life, her lover also rises from the dead and the couple cause mayhem while attempting to secure eternal life. The film stars Barbara Steele, as the reincarnated witch, as well as the young girl who's life and beauty the witch tries to steal. This gruesome film is loosely based on Nikolai Gogol's Viy and its gore, which was considered extreme at the time of its release, caused it to be banned in the UK for seven years after its release.
Inferno (1980, dir. Dario Argento)
The sequel to Suspiria and second part in Argento's Three Mother's Trilogy, Inferno depicts a young woman's investigation into strange occurrences in her building and her suspicion that she lives in a residence of one of the evil Three Mothers. She pleas for help from her brother but when he arrives he finds that she has gone missing. He then sets about trying to find his sister while uncovering the mystery behind the dark events. While its praise hasn't come close to matching that of Suspiria, it is equally as vibrant and shocking.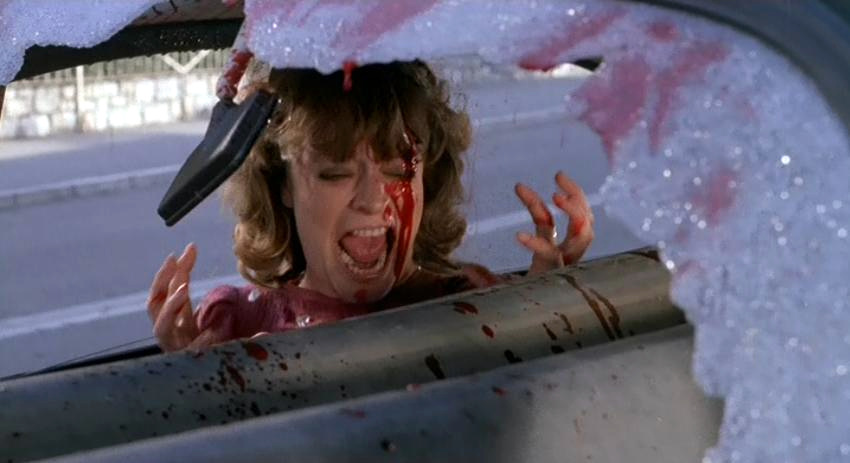 Macabre (1980, dir. Lamberto Bava)
Following a string of tragic occurrences, including the death of her son and lover, Jane (Bernice Stegers) is institutionalised. Upon her release, she moves to New Orleans and after hearing passionate noises from her room despite no one seeming to enter the house, the guest house owner becomes increasingly suspicious about who Jane makes love to every night. Macabre's iconic scene, the discovery of a human head in the refrigerator, is emblematic of its tongue-in-cheek horror.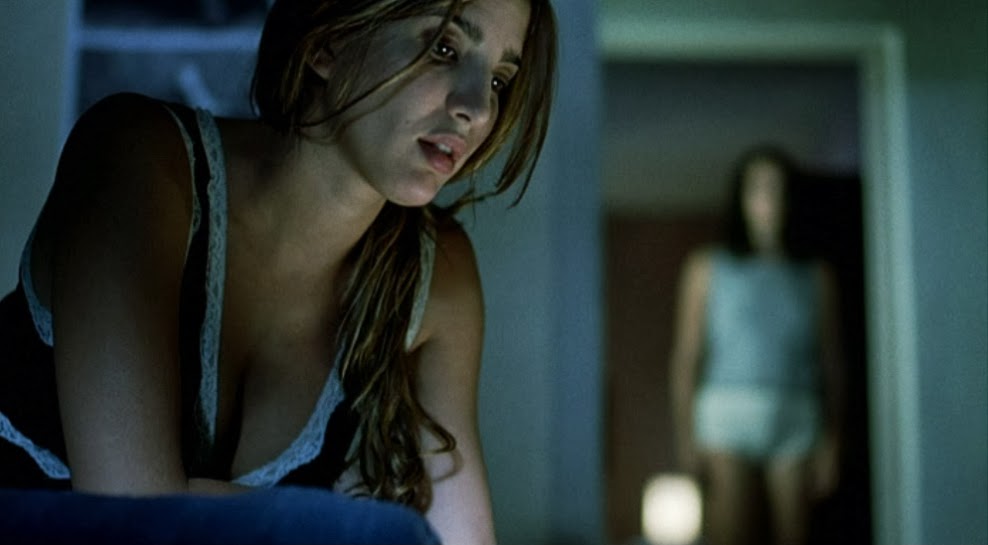 When Inspector Amaldi (Luigi Lo Cascio) investigates the brutal murder of a young couple and a peeping-tom in a field, he discovers that the crime may be the work of a sadistic serial killer. Amaldi also becomes infatuated with Giuditta (Lucía Jiménez), a beautiful college student that approaches him after suspecting she has a stalker. As the crimes continue, the two get more deeply entangled in the killer's sadism. This modern giallo is equally as gruesome and stylistic as its predecessors.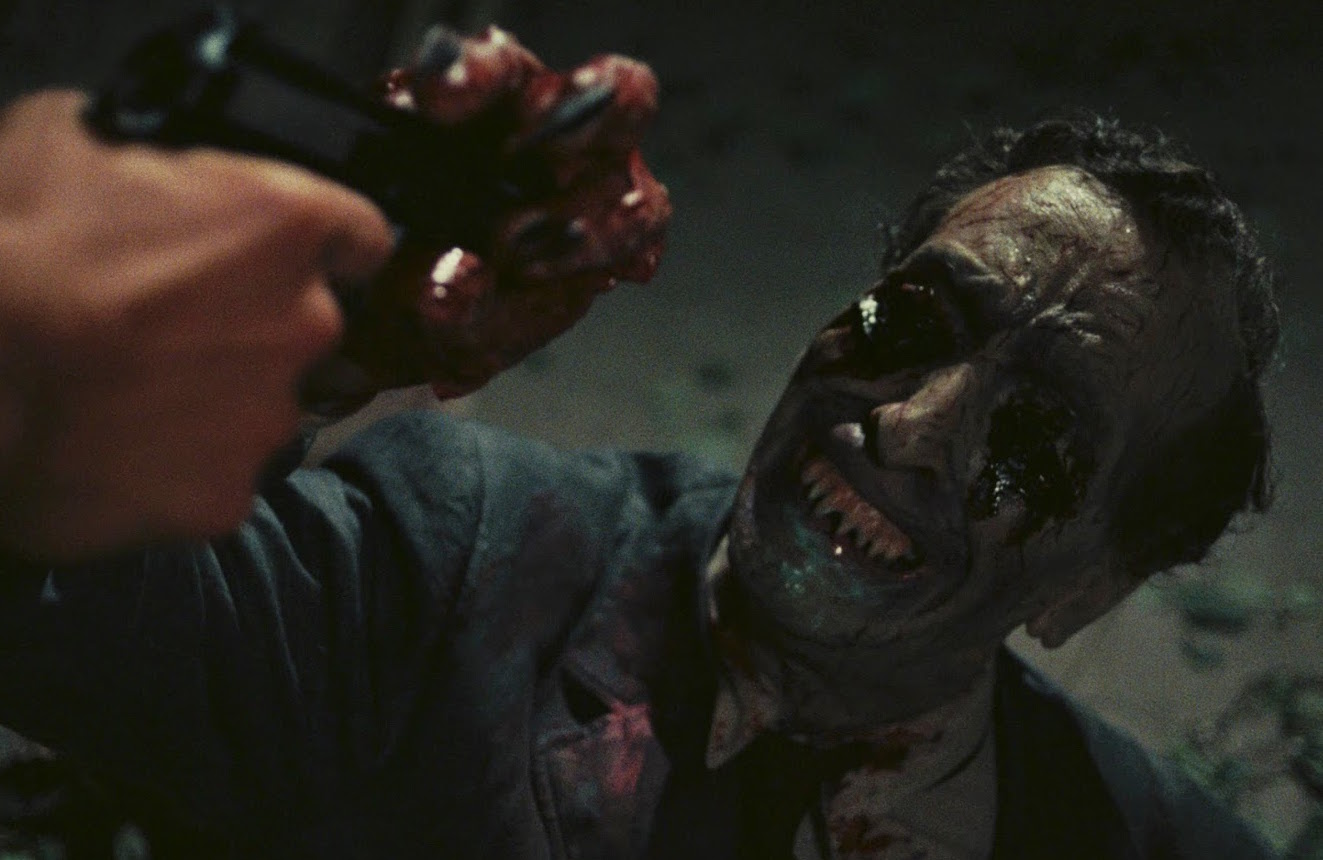 Demons (1985, dir. Lamberto Bava)
When two young students attend a film screening in Berlin to which they'd been offered tickets by a mysterious stranger, the gory film begins to extend into real life. As the audience starts turning into gruesome demons, those that remain uninfected attempt to escape. Produced by Dario Argento, this absurd zombie film is a fast-paced joyride and its tongue-in-cheek gore actually led the way for seven sequels.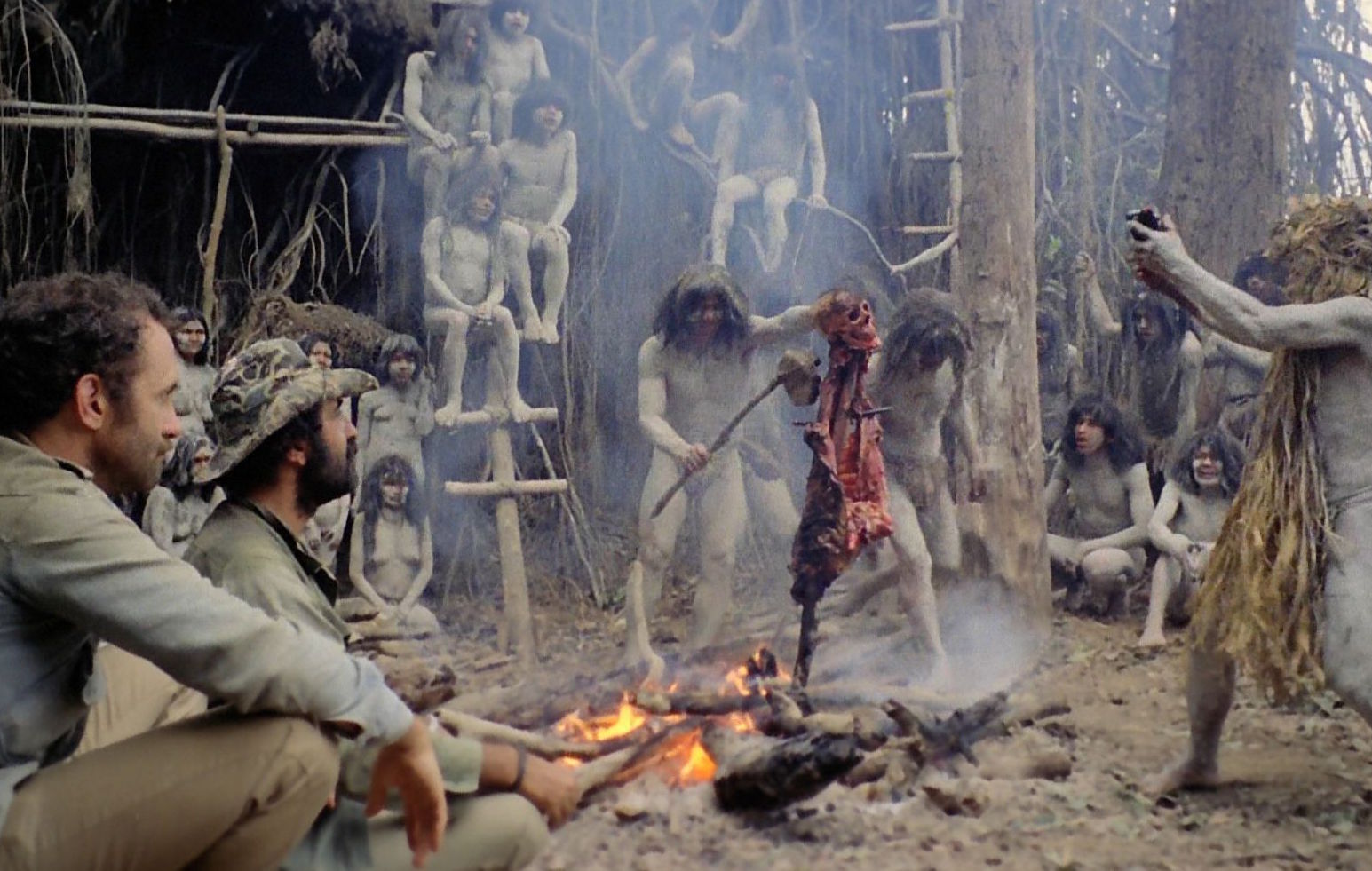 This controversial cult classic, for which its director was actually arrested, depicts the actions of a film crew in the Amazon rainforest when they go looking for a cannibalistic tribe. Upon locating the tribe, the crew become increasingly savage and depraved themselves. This gory film features gruesome murder, sexual violence and animal cruelty, and the film was even accused of portraying real death. While the charges were eventually dropped, Cannibal Holocaust remains one of the most provocative films of all time.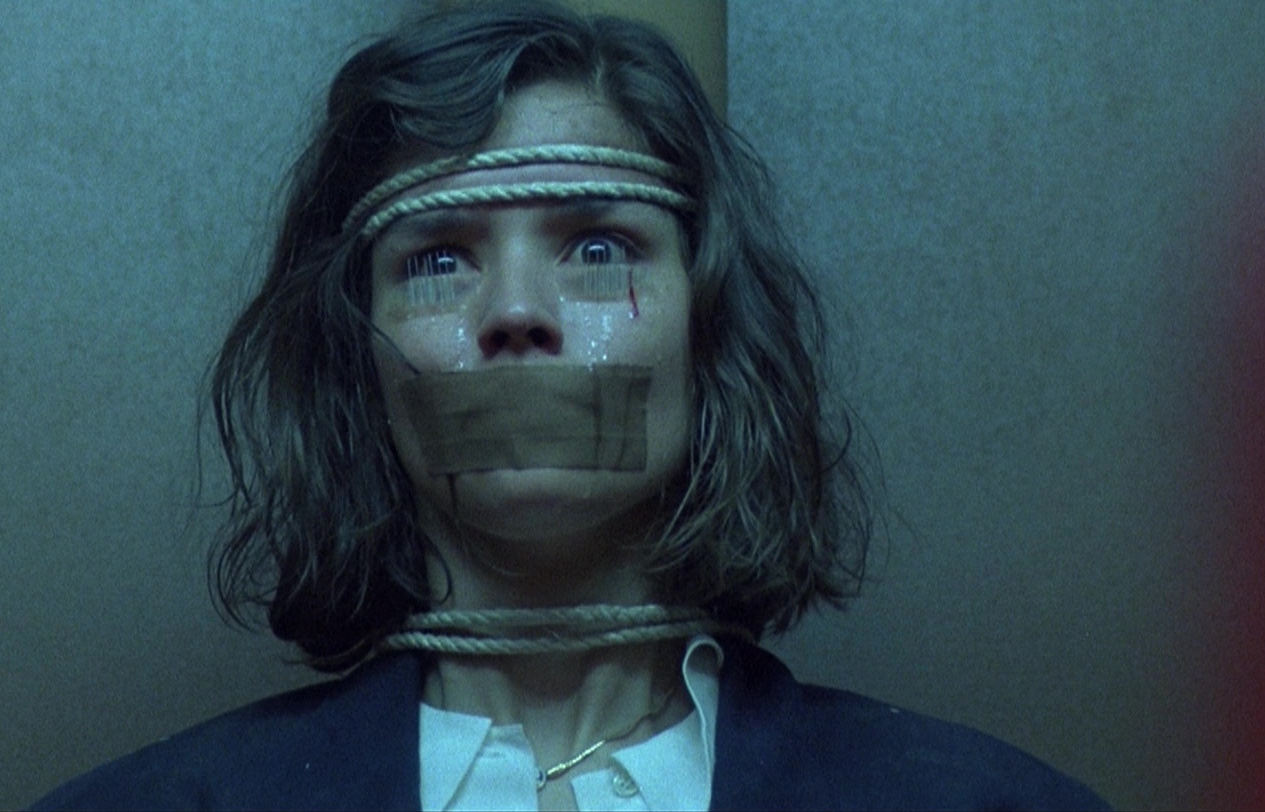 Opera (1987, dir. Dario Argento)
When an opera star is murdered, Betty (Cristina Marsillach), her young understudy, steps into the role of Lady Macbeth. However, the murders continue and the killer has an obsession with forcing Betty to watch them take place by taping needles under her eyes. Featuring musical performances by Brian Eno and Bill Wyman, this hugely successful giallo film perfectly symbolises the gruesome thrill of watching horror.
Cemetery Man (1994, dir. Michele Soavi)
Starring Rupert Everett, this comedy horror film depicts a cemetery caretaker's duty of taking care of evil corpses when they mysteriously come back to life seven days after their deaths. When he meets a beautiful widow (Anna Falchi), his sexual awakening make things even more complicated. As he starts to lose his sanity and indulges in increasingly horrific acts, the film's absurdity peaks in gruesome but hilarious ways.
Watch Now on FilmDoo:
Watch more horror on FilmDoo now!