Director: Michal Vinik
Michal Vinik's directorial debut is full of intensity and is somewhat reminiscent of Deniz Gamze Ergüven's Mustang and Abdellatif Kechiche's Blue Is the Warmest Color in its exploration of youth culture, religion and love. Set in contemporary Israel, Blush is a coming-of-age film that not only follows the romantic relationship between teenagers Naama and Dana, but also speaks to a wider audience by looking at the tensions between the Jewish and Muslim populace.
At first glance, Naama Barash looks like a typical seventeen-year old girl. Living with her very conservative parents is arduous and she therefore harbours a rebellious nature that is pushed to the extreme when she meets a new girl at school named Dana Hershko. Dana is everything Naama is not. She hangs out solely with boys and has tattoos and bleached blonde hair. The two girls rapidly form an affectionate relationship, which further deepens into love. On the other hand, we also learn that Naama's older sister, Liorna, has gone missing from her military base camp and her disappearance instigates continuous bickering in the household of the devastated Barash family.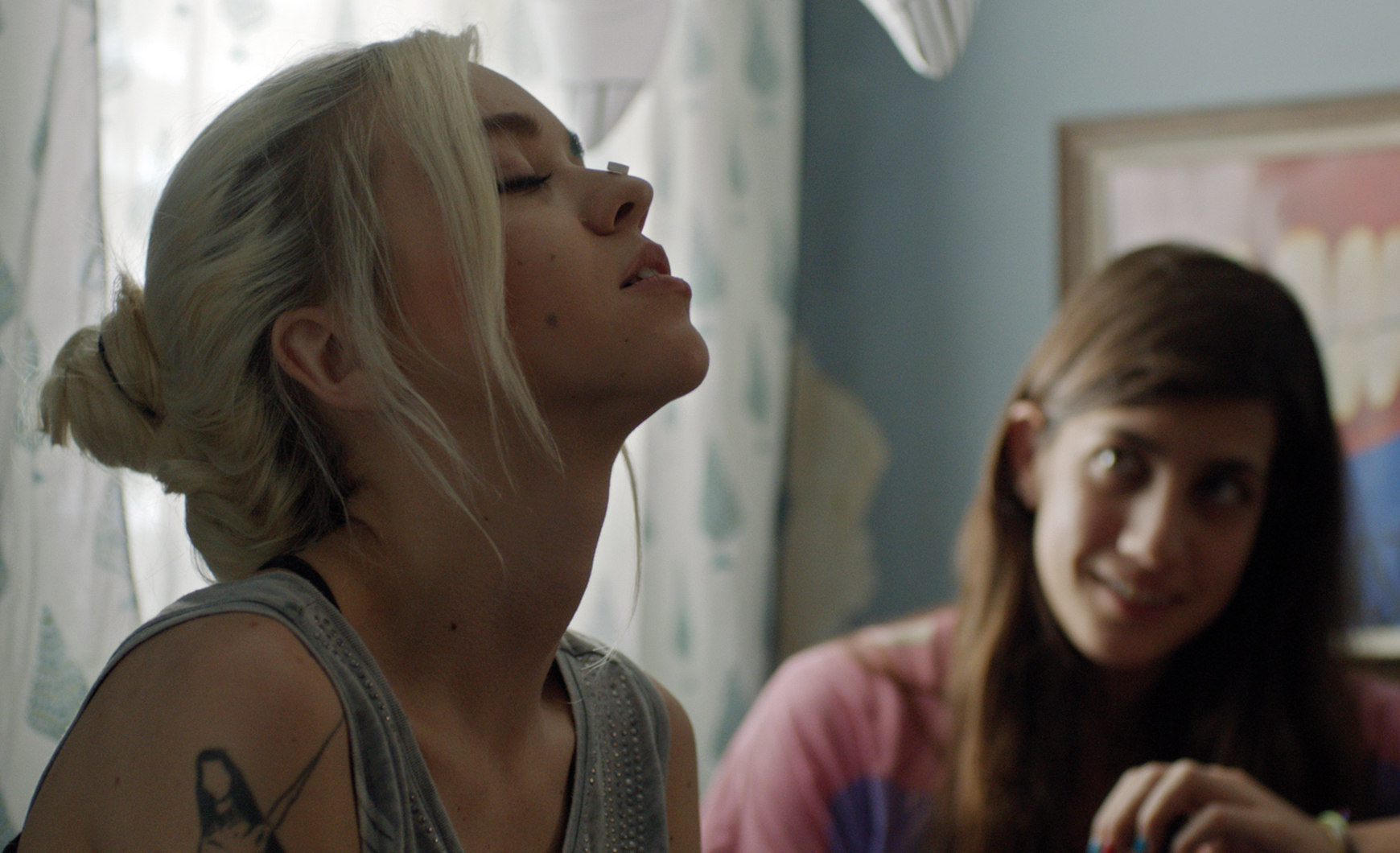 While we empathise with Naama's need for escape—as she incessantly follows Dana to Tel Aviv, where they spend the night drinking, clubbing and taking drugs—we are left with a perpetual feeling of guilt and remorse. By contrasting the young and decadent generation with the older and conventional generation, Vinik's feature manages to trigger a sense of awareness and social responsibility from its viewers. Although we know that we are not to be blamed for the actions of Naama and her friends, we cannot help but feel utterly hopeless as the situation unfolds before us. There is a sense of urgency in wanting to change things, as well as a need to help our protagonist during her difficult times. However, we are completely powerless in the face of Naama's substance abuse and subsequent heartache when Dana abandons her.
In addition to the film's juvenile rampage of emotions, there is a prominent adoration of America and its culture. Numerous references are apparent throughout the film, such as Dana's white tank top with ʻHollywood' written in bold letters and Naama's Lolita-like heart-shaped glasses, but the American flag is a particularly recurrent motif. Gideon, Naama's father, wears a cap that showcases the American flag and the girls at school are shown with backpacks reflecting the same emblem. America is known as the land of freedom, while this fundamental right is lacking in what seems to be a rural area of Israel. It might be that Vinik is making a fair and valid point: that it is time to break free from all conflicts and tensions, whether political or domestic.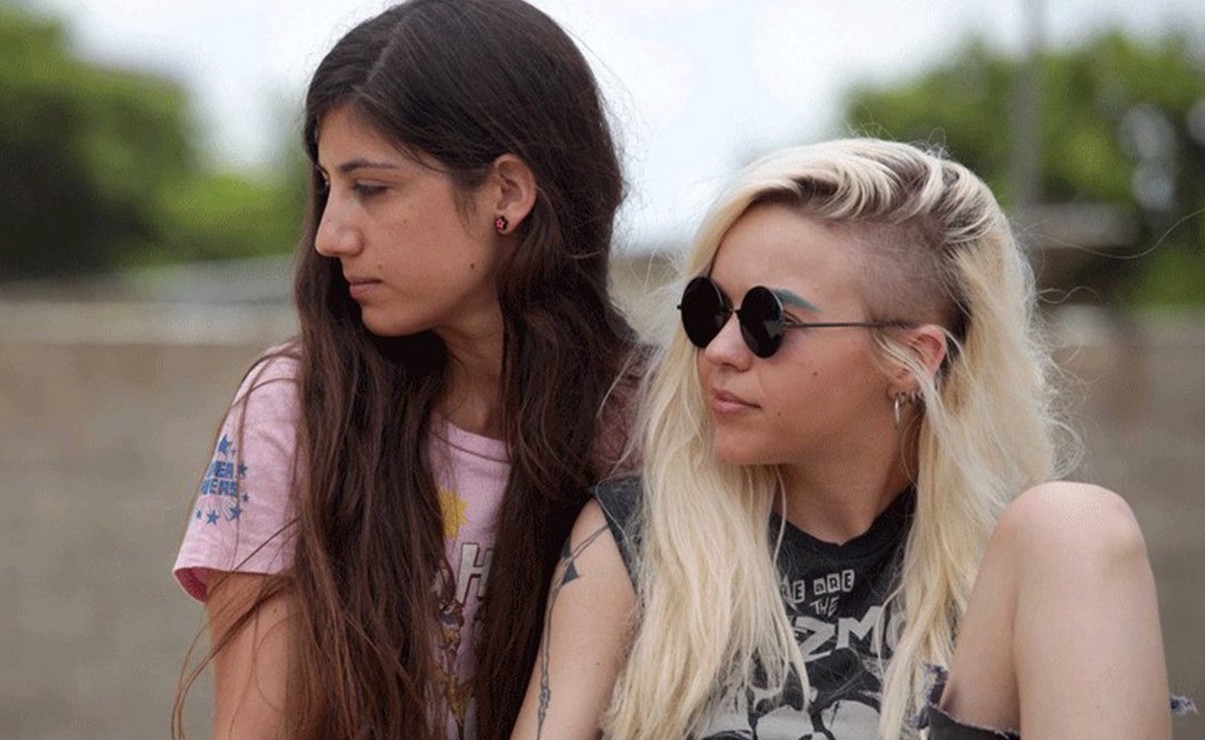 As a brilliant paradox, Naama's signs of non-conformity and acts of provocation are in fact a cry for independence, acceptance and self-assertion within the confines of a home that is broken and a community that is hard to please. Like Naama, we have the urge to plea with her family and community to let her live her life. While we are unsure of what the future will bring for her, we are left hopeful as the film fades to white.
Watch Blush on FilmDoo now! (Available in selected territories)
FilmDoo also recommends: