By Jessica Duncanson
Director: Matt Sobel
Watch Take Me to the River on FilmDoo
The opening of Take Me To The River sets the film up to be a study of homosexuality and urban-rural contrast. Ryder (Logan Miller), a teenage boy from California, is arguing with his parents about whether or not to tell their family in Nebraska that he is gay. Upon arriving at the family farm, Ryder is teased for wearing a questionably short pair of shorts and his father (Richard Schiff) pleas with him to lay low, declaring that they can't fight you unless you give them something to fight against. However, despite the implications that the film will address homophobia and the struggle to be accepted, these issues are soon removed from the foreground as the film takes a dark and unexpected turn.
After Ryder and his energetic nine-year-old cousin Molly (Ursula Parker, known for playing Louis C.K.'s youngest daughter in Louie) head to the barn together, the film then cuts to a shocking shot of Molly screaming and running from the barn with a bloodstain on the front of her white dress. This event causes the Nebraska family, particularly Molly's formidable father Keith (Josh Hamilton), to falsely suspect Ryder of molesting the girl. When Keith's anger gets out of control, Ryder begs his parents to reveal his homosexuality to the rest of the family, thinking that this would instantly eliminate their suspicions. They refuse and it is clear that his mother, Cindy (Robin Weigert), is particularly set on avoiding the issue and maintaining the status quo. It becomes evident that the angers and tensions that arise have more to do with family secrets than the present event.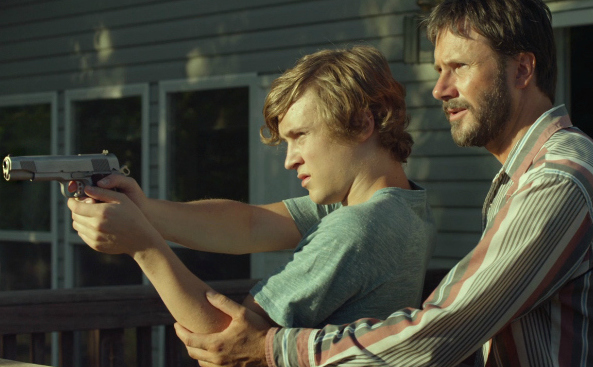 After the situation has been given time to calm, one of Molly's sisters turns up at Ryder's house, telling him that Keith has invited him to lunch. Ryder reluctantly attends and is unconvinced when Keith is suddenly eerily friendly towards him. The ever-present tension once again reaches a peak when Keith asks him whether he thinks he's better than their humble rurality. Later, Molly takes a detour to the river when taking Ryder home, debatably on the orders of her father, and Ryder becomes a pawn in an act of awkward childish sexual exploration. This is all put into uncomfortable perspective when Keith visits Ryder and his parents later in the day and hints to the real reason behind the tension between him and Cindy.
The manipulation of what is unsaid certainly appears to give the film its power. In the wake of new upheaval, the uncertainty and speculation surrounding past and present events create a powerful atmosphere of oppressive tension. Josh Hamilton is also crucial to this impact; he portrays a man that is equally as proud and familial as he is psychotic and damaged. This temperamentality allows the audience to feel the threat of a violent outburst whenever his character is on screen. Even the stunning vast green of rural North America is engulfed by this dominant atmosphere and made to feel overbearing. While one could argue that the waves of tension do follow a somewhat predictable pattern, this pattern is nonetheless effective.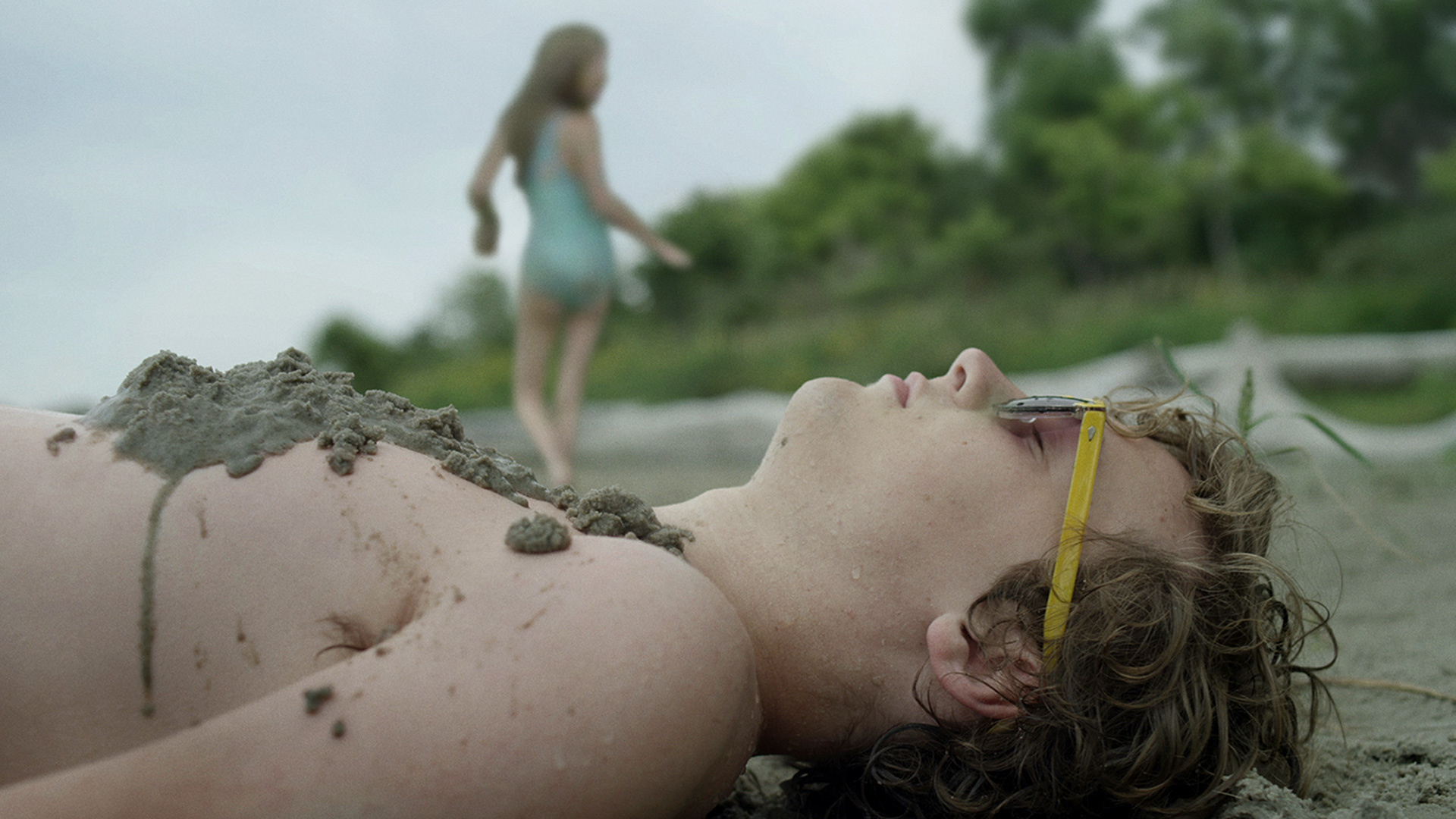 Ursula Parker's ability to capture both innocent childishness and an unexpected wisdom is remarkable and her portrayal of Molly's pre-pubescent sexual curiosity is refreshingly blunt considering the theme's sensitivity. The film's bold exploration of this theme manages to honestly present these awkward and often inexplicable experiences. While the film certainly makes for stressful and uncomfortable viewing, the use of the Queen song Under Pressure at the end of the film still feels unnecessary and out of place. Despite this strange slip-up, Take Me To The River remains a strong example of the power of atmosphere and evasive storytelling.
FilmDoo also recommends: