By Sharon Calingasan
Director: Stephen Dunn
Bordering between real and imagined scenarios, this movie by Stephen Dunn reveals the depths of a young man's inner frustration, desperation, loneliness and monstrous tendencies.
The movie starts with viewers being introduced to the characters of Oscar (Connor Jessup), his father Peter (Aaron Adams) and his mother Brin (Joanne Kelly). We see a family being torn apart by divorce but also a father and son's close bond. However, after the young Oscar witnesses a hate crime, things appear to be a little off-kilter.  It's around this point that the boy starts to talk habitually with his pet hamster, Buffy, voiced by legendary actress Isabella Rossellini. In the absence of a central female figure, much less a consistent mother role in his life, Oscar turns to the pet hamster for companionship and playful banter.
His close friend Gemma (Sofia Banzhaf) is a willing subject for his artistic and photographic pursuits but viewers don't really see romance brimming between these two young people. Surprisingly, Oscar develops amorous feelings toward his co-worker Wilder (Aliocha Schneider) and though he tries his best to suppress himself, it becomes all the more obvious, most notably in a scene where he repeatedly sniffs his shirt worn by Wilder and then proceeds to satisfy himself inside a toilet. Interestingly, images from the crime he witnessed as a boy appear and jolt him. These striking visuals will eventually reemerge a couple of times throughout the film and with great intensity, especially in a sequence where he witnesses a confrontation between his estranged parents.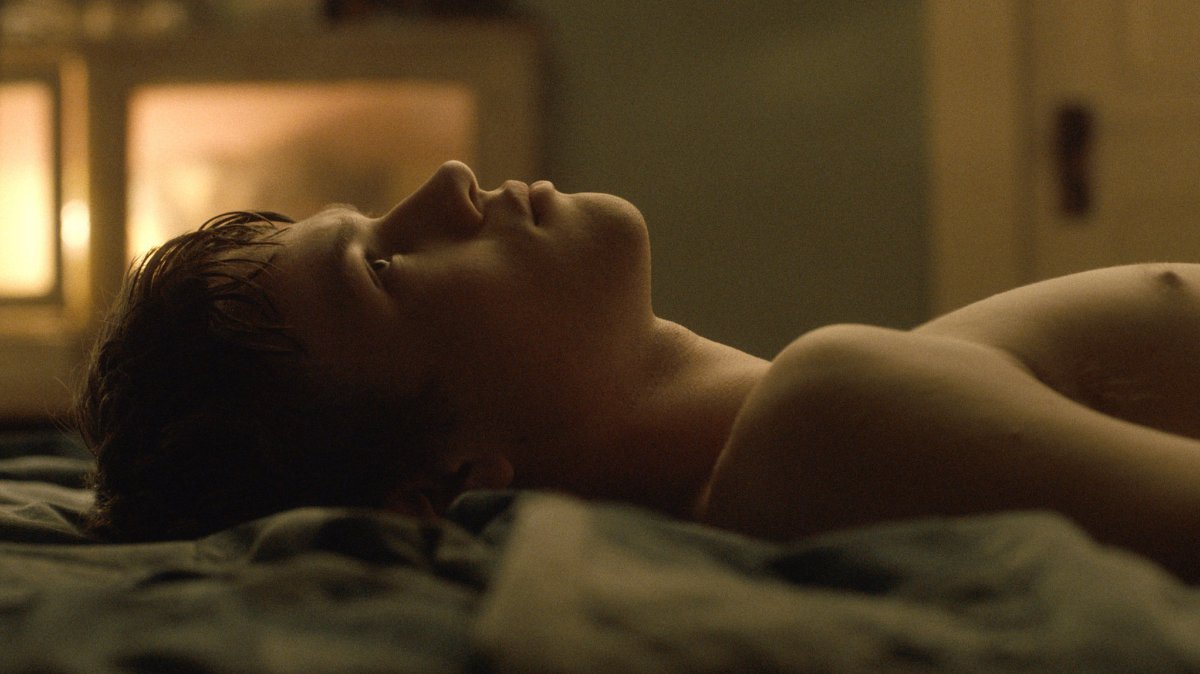 Performances are intense; Connor Jessup commendably embodies a complex and disturbed character, who, despite his creative streak (he has impressive photography skills) manifests a twisted perspective in confronting real situations and struggles in his life – so much so, that he turns toward his pet hamster for attempts at intelligent and worthwhile conversations. While LGBT issues are brought to the fore of the film, it is Oscar's inner demons and confusions that provide for a masterful and engaging storytelling. Worthy of mention, too, is Aaron Adams portrayal of Peter, the father. This character makes for an interesting subject, since while he is seen as the influential parental figure in Oscar's life, he is also the aggressor who brings out the hideous monster in Oscar. The very sharp contrast of his roles in Oscar's life is in itself a compelling conflict.
Acclaimed and well-received by numerous award-giving bodies in the US and Canada, this film takes us on a wild ride through a young man's sexual awakenings but, more importantly, through his inner struggles and his misplaced outlook on reality – an experience made more intense through visually arresting shots  and scenes that intertwine reality with eccentricity. Musical scoring also heightens the drama and thrills during the suspenseful scenes. All in all, this is a film that boasts not only powerful performances but a compelling screenplay that attempts to challenge the viewers' judgments and conviction towards a likeable young man who keeps skeletons in the closet.
Watch Closet Monster on FilmDoo.com
FilmDoo Also Recommends: