By Jessica Duncanson
Watch Closet Monster on FilmDoo
Closet Monster is a turbulent story of sexuality, creativity and growth. The film follows Oscar through his youth as he deals with the oppressive impact of internalised homophobia. Various surrealist elements, including a talking hamster voiced by Isabella Rossellini, give the audience brutal insights into the loneliness of Oscar's world.
FilmDoo discusses the film with writer and director Stephen Dunn.
The film really succeeds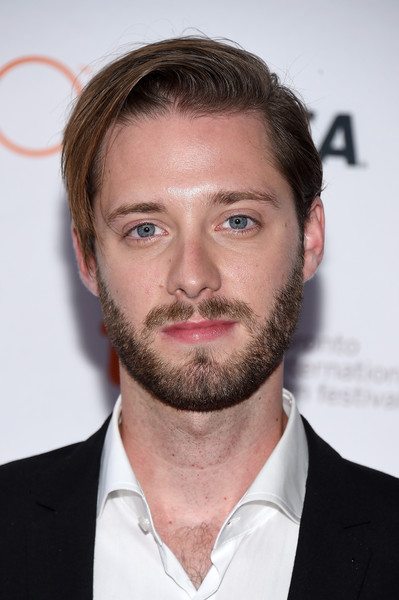 in capturing the sensation of being young and growing up in a small town. Did you delve in to your own personal experiences in order to evoke such nostalgia?
The film is very personal but not autobiographical. I did shoot in my hometown of St. John's, Newfoundland, and drew on atmospheric 80s/90s synth music and references to Buffy the Vampire Slayer so I think it's fair to say there's some nostalgia in Closet Monster!
The film deals with the assumptions and rules imparted upon children regarding sexuality and masculinity – what was the main message that you wanted to deliver?
I wanted to tell a story about toxic masculinity and internalized homophobia. How the exemplary portrayal of masculinity forced upon a young queer man can lead to oppression, fear and a bottled up identity. With Closet Monster I wanted to talk about overcoming that oppression, embracing who you are and using fear as empowerment through elements of surrealism and body horror.
Isabella Rossellini was a very interesting choice to voice Buffy the hamster – how did this come about?
Originally Buffy was supposed to be voiced by Siri, the robotic iPhone voice. However, after seeing the voice in action, I felt that the hamster, who is a very prominent character, was very funny but lacked the maternal nature that she represented. I got the idea to approach Isabella while re-watching her web series, Green Porno, which is about the sexual reproduction of animals where she plays every animal. Not only is Isabella's voice extremely nurturing, warm and maternal but her legacy of work with filmmakers like David Lynch and Guy Maddin elevate the comedic and surrealist elements of the film.
Aside from the talking hamster, there are various other supernatural elements in an otherwise quite realist drama. Tell me about the decision to include these.
The surrealist elements of Closet Monster – the talking hamster, the growing ulcer in his stomach – were the images that sparked the entire film for me. I had one image of a young man removing a symbol of fear from his stomach and using it as a weapon of empowerment. I built the entire film around that one image and went from there. It's the only way I knew how to manifest the darkness and fear of coming out, by turning it into something physical that could be conquered.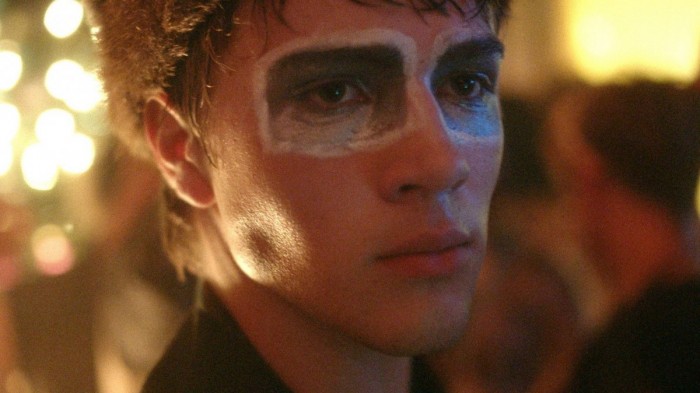 Maya Postepski and Todor Kobakov's original music really compliments the film's ambiance of youth, creativity and turbulence. How did this collaboration come about?
I wanted to have an electronic synth score that was both reminiscent of 80s horror but also blended into the modern music Oscar is listening to through the film. I was very fortunate to be working with Maya Postepski from the band Austra, whose music is heavily featured in the film, as well as Todor Kobakov, a traditional film composer who worked together to make some pretty great work.
Aside from childhood and youth, the film also deals quite sympathetically with the struggles of parenthood. Did you always know that you wanted to include this angle in the film?
In short, yes. I don't think you can make an honest film without addressing both sides of the story. Although the film centres on Oscar's struggle with his father, it was very important for me not to portray him as a villain. Peter is a loving dad who is the influence for Oscar's spirit and creativity, but he is also hurting and broken and unable to be the father Oscar needs at this point in time. There's a lot of love there, it's just hard to find.
Are you currently working on any new projects?
I'm currently in pre-production on my next feature, What Waits for Them in Darkness, which is a survivalist thriller about a family that get separated during the 1960s Newfoundland Resettlement – a mass relocation that forced 50,000 islanders to float their entire homes across the Atlantic Ocean to get to the mainland of Newfoundland.
Watch Closet Monster on FilmDoo.com (UK & Ireland only)
Stephen Dunn image from Amanda Edwards/Getty Images