By Stephanie Hotz
Directed by Emilie Brisavoine
Actress Emilie Brisavoine has taken a courageous leap for her first feature length film, Oh La La Pauline!, an intimate documentary about her 15-year-old half-sister Pauline, though the director herself is largely absent both on and off-screen. The film uses low quality footage, with Brisavoine seeming to work with all natural indoor lighting and a large selection of home movies, but these choices spawn a documentary that feels familiar and sincerely authentic. Pauline's life is put on display during an age in which emotions are often exaggerated, but she slowly reveals her impressive awareness and perception of herself and those around her.
The film opens with an animated genealogy of Pauline's family, but Brisavoine sets the story in a "far away castle" in which each parent is a queen or king and all of their children are princes and princesses. The opening animation cuts to footage of Pauline in a blonde wig masquerading with her brother and her father who are both in drag. By replacing the initial fairy tale imagery of kings and queens with its drag connotation, this opening sequence sets up the documentary's underlying critique of the conventions and stereotypes associated with an ideal family.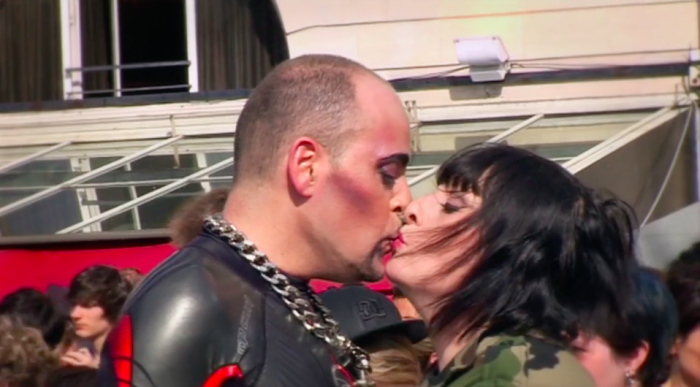 The first half of the film plays seemingly superficial documents of Pauline's life, such as her fights with family members over mundane issues, dancing and playing guitar in her room, and introducing her boyfriend. Many of these earlier scenes indicate Pauline's awareness of being recorded since she seems to intentionally perform for an audience. As time goes on, however, Brisavoine captures interactions that are more and more personal for her half-sister. One powerful shot is dark and fuzzy besides a faint trace of light and outlines as the director seems to secretly record Pauline's father yelling at and insulting her. Even after witnessing many of Pauline's arguments with her parents, this particular shot's lack of directorial intrusion will break viewers' hearts by laying bare the reality of her family experiences. Similar observational shots are scattered throughout the film recounting Pauline and her boyfriend's dissolving relationship.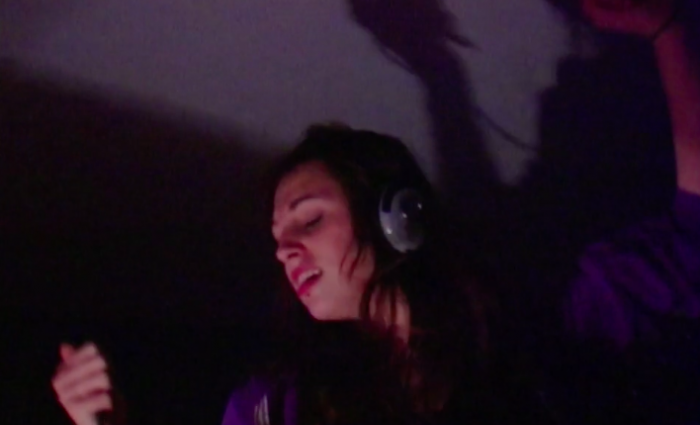 While Pauline's adolescent experience is the setting of this documentary, the heart of the recordings beats around her parents, Meaud and Frédéric. Having met in a gay nightclub, the two raised a family without neglecting their own needs. Included are a handful of home videos of Frédéric in drag while Pauline, as a child, laughs and dances alongside him. Meaud, on the other hand, seems to actively avoid being recorded, both in the past (her history is displayed primarily through photos) as well as during Oh La La Pauline!'s filming. Their daughter is entirely aware of her parents' hardships and proves to be more mature than she initially appeared. In a powerful scene toward the end of the documentary, Pauline sits with her father and expresses her insight about their relationship and her parents' past difficulties.
Pauline's story is simultaneously relatable and one of a kind. While it is certainly not a high-budget documentary, Brisavoine's use of music is noteworthy, and her chosen film style ultimately comes across as a contemporary take on the classic home video. Oh La La Pauline! is full of authenticity, since even the earlier, exaggerated recordings of the teenager speak to the performative nature of youth self-realization. The film will surely find an audience in youth and LGBTQ communities, but it will also connect with viewers that recognize performance as a natural component of everyday life.
To bring Oh La La Pauline! to your region, cast your DooVote here!
Recommended Viewing on FilmDoo: