Watch Castration on FilmDoo.com.
Ivan Lowenberg's strikingly titled Castration is an engaging and intimate study of a 24-year-old wallflower's prolonged sexual immaturity. Following the everyday activity of the meek-mannered Lourdes as she moves between caring for her handicapped father, ignoring her estranged mother, flirting coyly with an online friend and working in a casting agency, Lowenberg's measured storytelling reveals subtle insight, affecting character dynamics and moments of endearing humour.
Speaking to FilmDoo, the director shares his thoughts on this unique and resonant feature debut.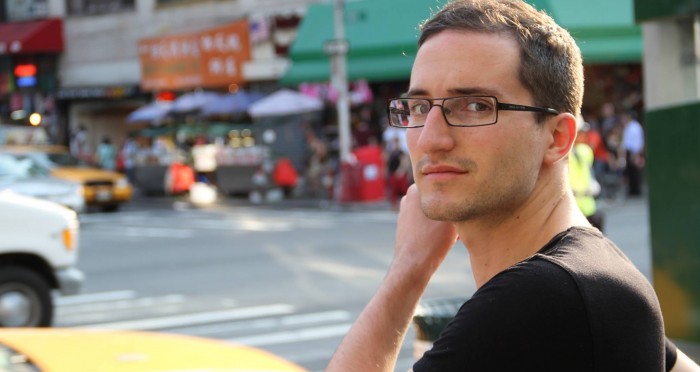 What was your experience in filmmaking prior to Castration?
Castration is a film I wrote during the last months of my Film & TV degree back in 2008. A few months after finishing school, I received a grant from the Hubert Bals Fund and that was the key moment where I knew it was going to be something real and that I had to do some work in "the real world" before actually getting into the set of Castration. Together, with my team, we decided to start shooting one year later in order to gain some experience in the field and be prepared to film in an extremely low budget situation. In that year, I worked on TV documentaries, which were a great experience because they taught me how to react creatively and without money to unexpected situations.
What, to you, is the meaning behind the film's title?
The character of Lourdes is psychologically and emotionally mutilated, but the symptoms, what we can see of that "illness", is manifested in her sexuality. So I felt it was natural to name the film after the symptom: Castration.
Lourdes works in a casting agency. Did you draw much inspiration from your own experiences in the workplace?
The castings are not particularly based on personal experiences. My intention was to place the character of Lourdes in a world she would hardly decipher; full of sexualized criteria, where everything is about image and seduction, even if it is an advertisement to sell bloody tomatoes.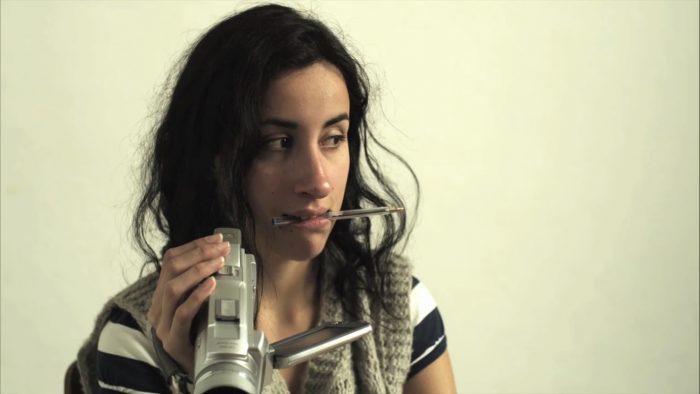 What was it like working with Victoria Santaella and helping her to understand this unique character?
I think Victoria Santaella has a natural gift for acting but, more important, she is very dedicated, hardworking and silent on set – there is nothing else a director could ask for! In the preproduction, I wanted to rehearse the relationships between Lourdes and the other characters more than the scenes per se, so we rehearsed a lot of improvised situations in order for them to understand how they feel and react towards each other. In this process, Victoria came to fully understand the character of Lourdes, and when we arrived to the set she really nailed it in every take, the corrections and changes were minimal. So I have nothing but compliments for her, and she is also a great plastic artist!
Would you consider this to be quite a claustrophobic film in the way it's shot?
Yes, and that was the feeling I was trying to achieve because I felt it reflected Lourdes' situation. The only wide shot in the film is when Lourdes gets outside her usual world and accompanies her best friend Victoria (Keyla Wood) to a bizarre pre-Hispanic porno film casting.
What have you been working on since this film?
I kept working on travel, nature and biographical TV-documentaries and I have shot two comedy short films; Online and Eternal Life & Associates. I'm currently raising funds for my next feature film, which I hope to share with you soon.