By Weerada P. Sucharitkul
FilmDoo Co-founder
Over the last few years, China has been catching up rapidly in the technological race with its own versions of search engines, social networking, gaming and e-commerce companies. Major Chinese online services and media players are now beginning to set their sights on the biggest "next big thing" in the entertainment industry since the introduction of television – the video-on-demand (VOD) industry which has been taking the world by storm.
China's VOD Landscape
The China Summit at the Cannes Film Festival in 2015 provided the venue for discussions on the state of the VOD market in the country. In China, to operate a VOD service, the business must acquire seven different licenses, and online services such as VOD are still subject to rigid government regulations.
VOD service providers in China first started out with ad supported models known otherwise as AVOD. This type of platform displays adverts either before, during or after the showing of movies and TV series. AVOD models helped Chinese VOD companies to stay afloat in the early days before going on to start producing their own original content. Chinese consumers started to get used to streaming movies and series online – for free.
Gradually, over the last two years, these VOD players have started to switch to the subscription paid model known as SVOD.  One notable example of the shift to SVOD is Alibaba's Disney streaming service called Disney Life, complete with set top box and sale of Disney merchandise.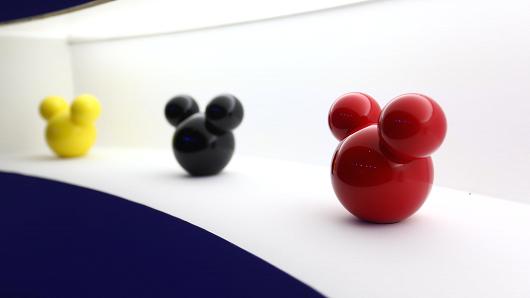 So what is delaying the shift from AVOD to SVOD and TVOD (the pay-per-view model)? Firstly, there's the market itself, as 80% of the VOD consumers belong to the 10 to 39 age bracket, while a third of this group further belongs to the 10 to 19 age bracket. This age bracket does not have the financial capacity to pay for content. The hope of VOD service providers is that these consumers can influence their older relatives, helping them to be aware of the advantages of SVOD and TVOD. The second reason is due to the payments system, as most Chinese consumers don't pay online via credit card, instead paying via their phone cards or internet cards which can be reloaded with cash credits. There's a need for VOD service providers to drive forward to work with the preferred Chinese payment methods.
Since 2015, due to Chinese VOD top players starting to deal with major studios like Disney, 20th Century Fox and Paramount as well as networks such as BBC and HBO to stream their content, SVOD and TVOD business models have increasingly become more commonplace in the Chinese market.
Top Three VOD Service Providers in China
Three VOD players dominate the market in China: Baidu, Alibaba and Tencent. Industry insiders call them "BAT". This Top 3 can be summarised as follows:
Baidu is the number one online search engine in China. Its independent subsidiary iQiyi is its video streaming arm, with 10 million paid subscribers. iQiyi have acquired streaming rights for 20th Century Fox and LionsGate Films. In March this year, iQiyi signed on a deal with BFI for the latter to help curate films on their platform.
Alibaba, the largest e-commerce enterprise in China, teamed up with Disney/Marvel for streaming movies and shows on its exclusive online streaming site Disney Life. This will stream Disney movies and shows as well drive merchandise sales. Alibaba also acquired streaming deals with NBCUniversal International and launched the streaming platform, TBO.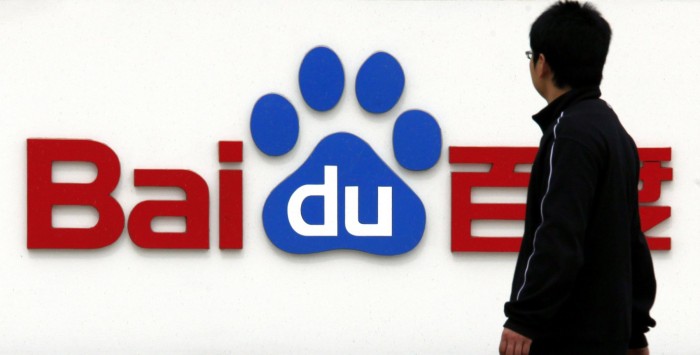 Tencent acquired streaming rights for James Bond movies from Paramount and MGM. It is one of the largest social media and multi-player gaming platforms, as well as value added apps enterprises, in China. It completes the Top Three VOD streaming giants in China. Tencent's VOD platform Hollywood VIP acquired streaming rights for Star Wars from Disney, films from Miramax, LionsGate, Universal and Warner Brothers. It is also the exclusive streaming partner of HBO in China.
Implications for International VOD Service Providers
Netflix's ambition to become a worldwide streaming service encountered the Great Wall of Chinese regulations on licensing, censorship and content output. A VOD service provider is required to acquire seven licenses to operate in China. China's pro-stance towards home products and services requires foreign enterprises to partner with local firms. VOD contents continue to be subjected to censorship with a clearly regulated quota of 30% foreign and 70% local content, in an effort to promote local movies and TV series. For any international VOD player looking to make an entrance into China, they will need to consider a separate selection or curation system to stream content specifically for the Chinese market and to pass their regulatory and censorship boards, whilst at the same time being involved in local content production or acquiring more Chinese films and shows.
Netflix's penetration into the Chinese market faces an increasing battle from the rise of local competition targeting the same international releases and picking out the same titles which will have a higher chance at passing through the regulations. One aspect of the Chinese market that Hollywood studios find appealing though is the online window release waiting period of almost 9 months for films and series to be streamed online, which ensures that theatrical releases take full attention before being available elsewhere. This is an additional difficulty for Netflix in China since they are unable to promote day and date releases, where the film is distributed online the same day in which it is also released theatrically.
Now that Chinese VOD service providers are able to come up with the right business model and payment scheme for SVOD and TVOD, there's no stopping them from acquiring rights for streaming selected foreign movies and TV series. They have the upper hand in knowing how the system works in their country. China is a different playing field for VOD streaming due to its heavy regulation, censorship, content requirements and management system. Yet there remains significant opportunities in the Chinese market, especially with such a large population. An international VOD service provider looking to make a successful foray into the Chinese market must be able to adapt its model and find a Chinese partner to help navigate the local regulatory environment. Until then, this most appealing of markets will remain a challenge for any outsider to break into.
Banner image from Bidness Etc