By Sarah Jilani
The Academy has pledged to tackle a lack of diversity in its nominations and members – but has it missed the boat that independent world cinema never did?
A quick look at the Best Picture Oscar nominees and winners of the last few years and we can find a fair few that tell stories of fraught cross-cultural, ethnic or racial encounters. Be these friendships tested, doomed relationships or strangers thrown together, these tensions can be a great source of storytelling. True – films like Babel (2006), Crash (2004) and The Hurt Locker (2008) weren't undeserved wins, for sure. However, we're currently seeing the backlash towards a 'whitewashed' Hollywood that has made a habit of approaching race and gender too single-mindedly for too long.  Since last week's release of the 88th Academy Award nominees, the controversy has been discussed by filmmakers and actors alike: Spike Lee, Jada Pinkett Smith, Michael Moore, and Chris Rock among others have voiced concerns, while parallel criticisms like #OscarsSoMainstream and #OscarsSoStraight have pointed out the lack of independent or LGBT film nominees.
With relatively low numbers of Black, Latino and Asian Oscar winners in its history, the Academy's new meas include a commitment to double the number of women and ethnic minority members by 2020. Whatever side of the debate you look, it's no question that the Oscars are missing out on representing the fantastic array of racially and sexually diverse film around the word. In fact, this could be a case of "˜life reflecting art and art reflecting life' for Hollywood – it often singles out Anglo-American films that approach race relations with difficult, negative or tragic stories as "˜serious', or containing "˜human truths'. This is understandable, but it's also clear that one awards body, borne of one culturally-dominant industry, can't exactly have a wide view on how diversity is lived, experienced and celebrated in many lives and stories around the world.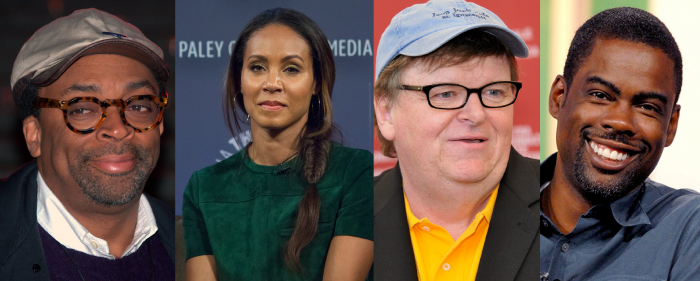 Once we look at the work of international directors, it's anything but the doom-and-gloom attitude mainstream Hollywood seems to have championed in its favourites for the golden statue over the years. Racial and sexual diversity in films not only better reflects our reality, but allows us to experience lives beyond our own. What's great about independent world cinema is that they already reflect our collective attitudes, anxieties and hopes around diversity – maybe it's time the Oscars took their cue from some of the hidden gems that broke new ground here already. Australian independent film 52 Tuesdays (2014) by first-time director Sophie Hyde, for instance, tells a touching come-of-age story of a teenage girl whose mother undergoes a gender transformation. Japanese thriller Confessions (2010) by Tetsuya Nakashima has cinematography that could awe even blockbuster action fans. Iraqi director Mohamed Al Daradji's Son of Babylon (2010) follows 12-year-old Ahmed as he searches for his father after the war, giving us a different pair of eyes on the same country we saw in The Hurt Locker. Finding, watching and celebrating films like these and more are easier than ever before.
The Internet may have enabled a barrage of free video content and free short films, but it has also done more for diversity in film than the Oscars ever have. It has allowed Asian, African and Latin American filmmakers a chance to reach their wider audiences around the world through new platforms. For two years and growing, UK-based company FilmDoo has been celebrating the diversity of films that have always been made around the world. With a database of more than 5000 Asian, African, American, European, LGBT, female-directed, short and independent films, FilmDoo also hosts over 500 titles for UK and Ireland audiences to stream. Whether the Oscars eventually grow to incorporate this diversity or not, it'd sure make our film diet pretty boring if we couldn't get our hands on the fantastic diversity of cinema out there! So as this weekend's Oscar hype dies down, there's no time like the present to leave that Winners list to watch later, and instead take in some great international films that dig deep into diverse cultures, stories and people.
Watch 52 Tuesdays, Confessions, Son of Babylon and many more great international films on FilmDoo.com (UK & Ireland only)