by Daria Landal 

This March marked an important milestone for all female directors. For the first time ever, a female director, Jennifer Lee of Frozen, helmed a billion-dollar-grossing movie; she is also the first woman to direct a Disney animated feature film.
«I came to the project as a screenwriter, helping out with the story and just giving notes. I couldn't even imagine at the time that I would be directing [Frozen]», said Lee, who joined the project three years after her male co-director, Chris Buck, in an interview for CBS. «No screenwriter had ever been asked to direct an animation movie before.»
It seems that step by step, women are finally getting their say in animation and directing, the areas that have always been an exclusive territory for men. A year ago, Pixar's Brenda Chapman became the first woman to win an Oscar for Best Animated Feature Film (Brave). And Kathryn Bigelow (Hurt Locker) was the first woman ever to win an Oscar for Directing in 2009.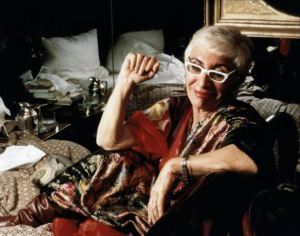 However, it took more than thirty years for a female director to win an Oscar for directing achievement since Lina Wertmí¼ller became the first woman to be nominated for her 1976 film Seven Beauties. To date, only four women have been nominated for Best Director, the other two being Jane Campion and Sofia Coppola. As if in compensation, both Campion and Coppola won Oscars for Best Screenplay in the years they were nominated for directing.
Not only do women have to go much further than men to be recognised for their directorial efforts, they still have to fight hard to be directing movies at all. According to a San Diego State University study, women made up for only 6 percent of directors in the industry in 2013.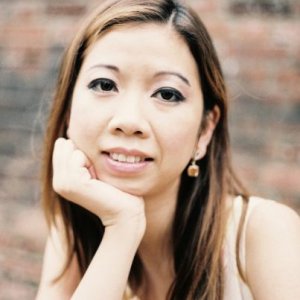 Weerada Sucharitkul, an aspiring short-film director from Canada, reckons that the movie industry needs to be transformed to make room for women. « Female directors face a double challenge: they are often not taken seriously either by film studios or by their families, and it's also much harder for them to secure financing and work on their movies without internal support,» says Weerada. «It is a vicious cycle. Women often go to the independent movie industry, as it is virtually impossible for them to be commissioned by a big studio. That's why many of them end up less known to the audiences».
Sucharitkul notes that while some think that there is a lack of female directors because few women choose that path, this is not true. «The ratio in film schools between aspiring male and female directors is around 50/50. Afterwards, many women disappear, because so many studio executives don't think that they're capable of running the business».
Major studios do seem skeptical about women being capable of directing a box-office success. In December 2011, Marvel Studios dropped the director Patty Jenkins from Thor: The Dark World just two months after she was hired, upsetting the lead actress Natalie Portman so much she threatened to quit the project, too. While Jenkins herself insisted it was an amicable split, according to The Hollywood Reporter's sources in the industry, she was fired without warning on a vague basis of «creative differences», while Marvel bosses privately felt she was not «decisive enough». This case was the closest a woman came to directing a superhero blockbuster, a genre that today's audiences are in love with.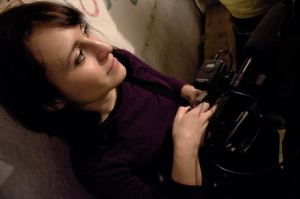 It is a shame that women don't get a chance to direct mainstream films, says Kate Ryan, an American documentary film director (Welcome Nowhere). «The most important difference that female directors can bring to the movie industry is a nuanced portrayal of female characters. The majority of female characters in mainstream cinema today tend to still carry sexist and stereotypical versions of women, because those telling the stories are typically men without real understanding of the female mind,» says Ryan.
A female director would be better at providing insight into how and why women make choices, their inner-thought process, and what their needs and wants are, she adds. «They [female directors] could allow for more multi-layered female characters to be seen on screen, and thus affecting how culture sees women. Art reflects culture, and culture reflects art, so if only men are telling stories, women will continue to be misrepresented and misunderstood».
In recent years, several prominent Hollywood actresses have tried to fill the gap in the market of female directors. Angelina Jolie led the pack with directing In the Land of Blood and Honey, nominated for a Golden Globe as The Best Foreign Film, and this year's WWII drama Unbroken, which many critics consider to have solid Oscar potential, including a possible nomination for a director. It's also the first big-budget live-action movie, backed by a major studio (Warner Brothers), to be directed by a woman.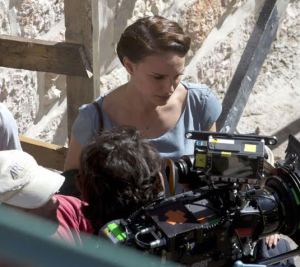 A younger generation of actresses is trying to follow in her footsteps, joining the ranks of female directors. Natalie Portman is directing her first feature film in Israel this spring, an independent drama A Tale of Love and Darkness. After almost ten years of pre-production, Scarlett Johansson is to make her directorial debut next year on Summer Crossing, based on an unpublished novel by Truman Capote. However, there is a unique conflict for any woman who wants to be a director, which might often jeopardize any of her efforts, says Kate Ryan.
«The biggest challenge to continuing in this career are the hours that we are expected to work. This industry is set up to consume your life, with 12-14 hour days, sometimes 6 days a week. This doesn't allow a balance of any outside life. This isn't as much of a strain on men, who are traditionally allowed to be away from home for extended periods of time. But women don't have it so easy, and often have to choose between one or the other.»
It does not imply that women should give up hope of getting a fair share in directing. «It is crucial for us to have our voices heard.», says Ryan. «We just have to be a bit more creative to find a way to tell the stories that we want to tell.  We must find our own balance.»