by Alice Pickard
1. All About My Mother (Todo sobre mi madre, 1999, Spain, Pedro Almodóvar)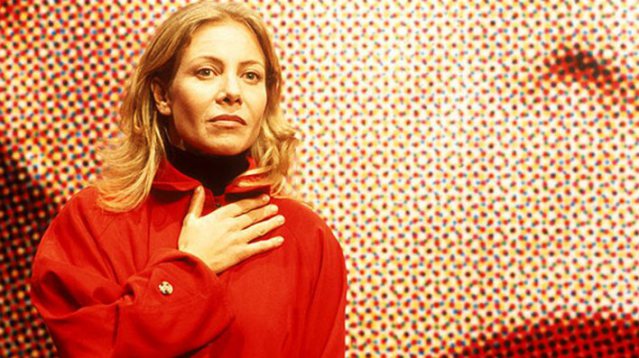 The Spanish director is at his best in this complex comedy-drama that follows the life of single mother Manuela. In an attempt get over her son's death, she unravels her own past and meets new people whose lives intertwine with hers in the most tragic of ways. Nurses and nuns, transsexuals and transvestites come together to make this film an original hotpot of psychologies and emotions, in true Almodóvar style.
It was a hit when it came out at the turn of the century, winning Best Foreign Language Film at the Academy Awards, and it certainly hasn't lost its magic. A must see –if you haven't already seen it!
2. 52 Tuesdays (2014, Australia, Sophie Hyde)
This latest cinematic gem to come from Down Under paints the very realistic story of teenager Billie (Tilda Cobham-Hervey) and her mother (Tilda Cobham-Hervey) who wants to become James. Billie Iis left not knowing whether to think of this new person, who she's only allowed to see on Tuesdays, as her mother or father.
Hyde's insistence on filming only on consecutive Tuesdays and in giving the non-professional actors their scripts only one week at a time, makes for a film full of tenderness that treats these sensitive themes with the respect they deserve.
The film has been critical success, winning the Berlin Film Festival's Crystal Bear award for Best Film, and is out now in UK cinemas.
 3. Berlin '36 (Stille Sieger, 2011, Germany, Kaspar Heidelbach)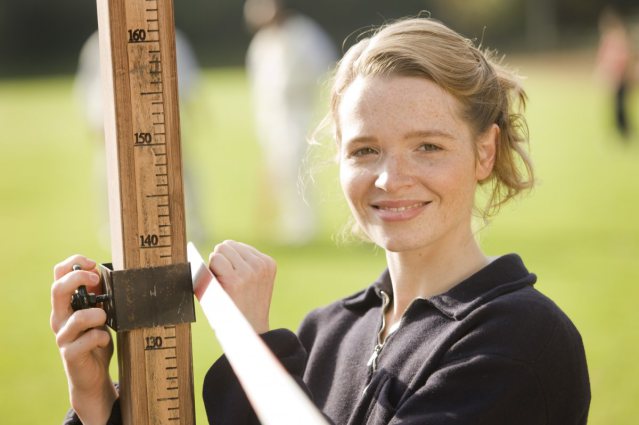 A drama based on the true story of German high jumper Gretel Bergmann who was replaced by the Nazis in the 1936 Berlin Olympics given her Jewish heritage.
The harsh realities of a terrible time in European history are revealed through the story of one inspirational young woman.
The film was the winner of the Audience Choice Award at the Stony Brook Film Festival.
4. Boys Don't Cry (1999, USA, Kimberly Peirce)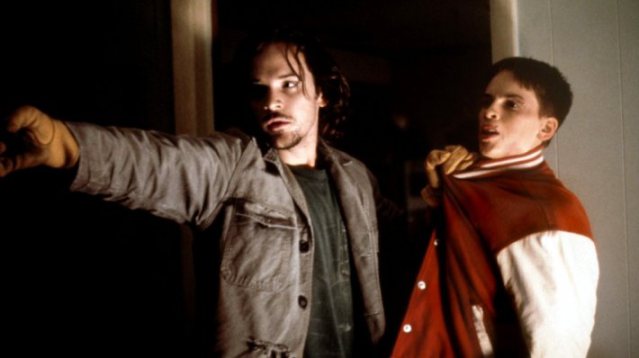 This controversial film is based on the true story of Brandon Teena, a trans man who was raped and murdered in Nebraska in 1993 after his ex-convict acquaintances discovered he was biologically female.
Peirce shows us the tragic tale of a young man struggling to be understood. Has society changed much since?
Teena's life is brilliantly portrayed by Hilary Swank, who won Best Actress at the Academy Awards.
5. My Life in Pink (Ma vie en rose, 1997, Belgium, France, UK, Alain Berliner)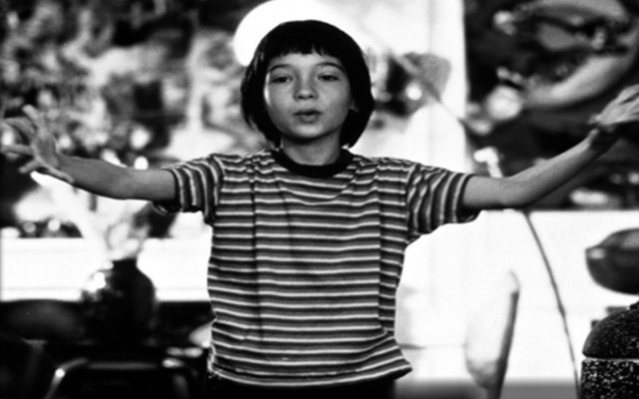 Ludovic is a born a boy but from a very young age he realises he wants to be a girl. His family find it hard to cope with the reactions this brings from their local community and take it out on the already-suffering child, as they try to convince themselves that it's just a phase.
Berliner's film paints the difficult life of a transgender individual through the innocent and bewildered eyes of a child, who disrupts the norm and thus is feared, even by his own parents. For "˜Ludo' everything is clear in his head, but society has a way of complicating matters.
The achievements of My Life in Pink were critically recognised, and it was the winner of the Golden Globe Award for Best Foreign Language Film when it was released.
6. Breakfast on Pluto (Neil Jordan, 2005, Ireland, UK)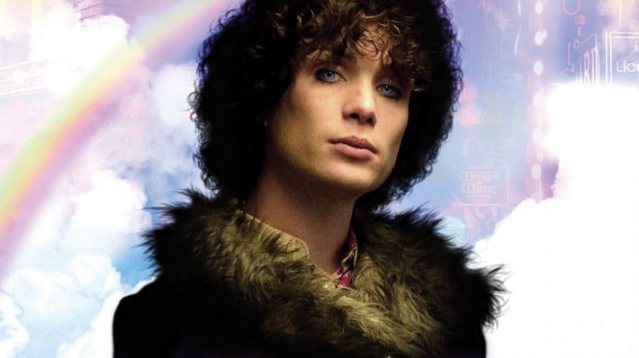 Based on Patrick McCabe's novel about transgender Patrick "Pussy" ("Kitten" in the film) Braden who decides to look for the mother that abandoned her. Her search takes her from deeply-Catholic Ireland to the big UK metropolis, where being an Irish national, let alone a transgender one, is difficult in the 1970s.
This comedy-drama shows the challenges faced by those who didn't quite conform in this decade that seemed to be caught between traditional values and increased liberalism.
Cillian Murphy is brilliantly convincing as the heroine, winning a Golden Globe for Best Actor in a Motion Picture Musical or Comedy.
7. Beautiful Boxer (Biutiful Boksoe 2004, Thailand, Ekachai Uekrongtham)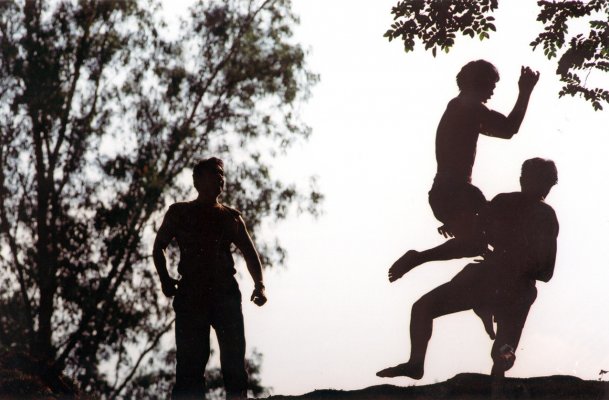 Beautiful Boxer tells the story of Nong Thoom, a real-life Thai boxer who is also a kathoey ("lady boy"). Nong started off life as a monk but then gets into boxing and uses the money she earns in this male-dominated world to pay for her sex-reassignment surgery.
The protagonist is played by real-life kickboxer Asanee Suwan, who won Best Actor at the Thailand National Film Association Awards for his performance.
8. Tomboy (2011, France, Céline Sciamma) 
When ten-year-old Laure moves house, she introduces herself as Mikí¤el to the other children in the neighbourhood. With her short hair and boyish clothes, the other children don't think twice about the possibility of their new classmate being a girl. But can Laure keep the faí§ade up forever?
Zoé Héran's performance as the complex child is outstanding and earned her the Jury Award for Best Performance at the 2011 NewFest Film Festival. Here, the problems we all go through in childhood are amplified to another level, and this is done with great tact. A must-watch.
9. Sex My Life (Khastegi, 2008, Iran, Bahman Motamedian)
Bahman Motamedian's first feature film is a documentary drama that follows the lives of seven transsexuals in Tehran. The restrictive Islamic State and the values that are imbedded in Iranian culture make a life a real struggle for these individuals. Their families, friends, and society as a whole cannot accept them as they are. Either they accept themselves and face almost certain ostracism, or they live a lie.
Sex My Life lets us into a side of the Middle East we don't often see, through the voices of those Iranian society would like to silence.
10. Laurence Anyways (2012, Canada, France, Xavier Dolan)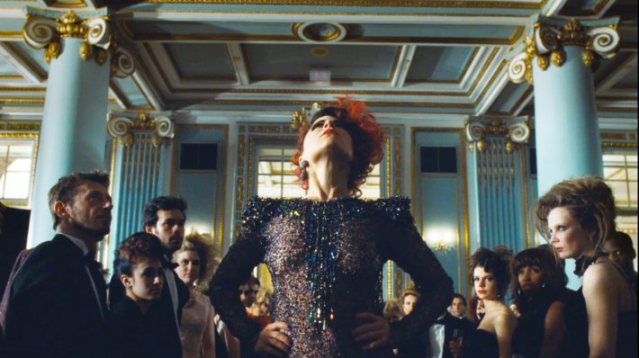 Laurence is a popular literature teacher in a high school in Montréal but his school soon turns against him when one day he decides to turn up dressed as a woman. His girlfriend Frédérique (Fred) is unsure at first how to take the news that her partner feels he needs to live his life as a woman. Dolan traces their strained relationship for over ten years in a documentary-like style.
This powerful and thought-provoking film was awarded Best French-Language Film at the Lumií¨re Film Festival.
11. Bruno & Earlene Go To Vegas (2013, UK, USA, France, Simon Savory)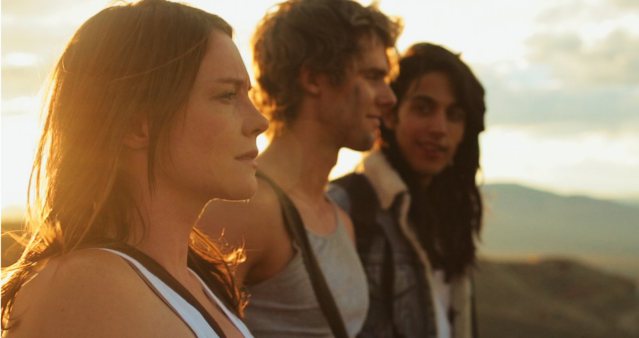 Bruno, an Australian intersex teenager, befriends Earlene, who takes the lost skater under her wings, although she herself is also in need of company and affection. Together they give some purpose to their errant lives by embarking on a trip to Las Vegas to see Nevada's very own Eiffel Tower, meeting some interesting personalities along the way.
This road trip, a journey of friendship and self-discovery, is British director Simon Savory's first film, and if the quality of Bruno and Earlene Go To Vegas is anything to go by, we can expect great things from him in the future.
12. Unveiled (Fremde Haut, 2005, Germany, Austria, Angelina Maccarone)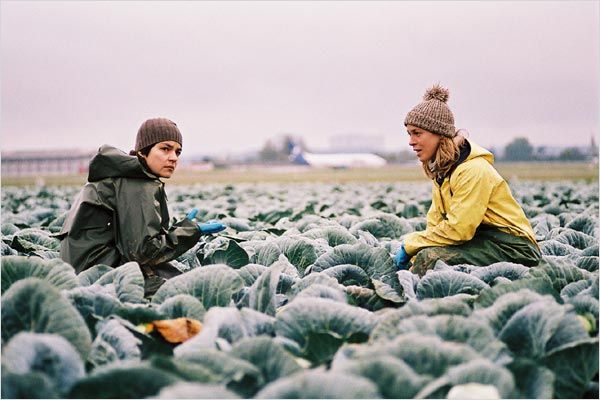 Banned in Iran, this film does not shy away from issues that are taboo in many areas of the world. Iranian immigrant Fariba Tabrizi (Jasmin Tabatabai) is desperate to stay in Germany, for deportation to her home country would end badly. She is a lesbian. In the circumstances, she ends up taking on the identity of a man, making her lie to herself and to those around her.
Unveilved won the Great Jury Prize at the Image Nation Film Festival Montreal 2005.
13. The Last Summer of La Boyita (El útlimo verano de La Boyita, 2009, Argentina, Spain, France, Julia Solomonoff)
Growing up is hard and the most shocking part is arguably the physical changes that we undergo. This is how Jorgelina sees it anyway. Unimpressed with how her sister has changed, she prefers to spend the summer in a campervan, La Boyita, with her father. Here she meets Mario, a complex boy for whom adolescence proves a nightmare.
A tender tale of friendship and coming-of-age, The Last Summer of La Boyita is well worth a watch.
14. My friend from Faro (Mein Freund aus Faro, 2008, Germany, Nana Neul)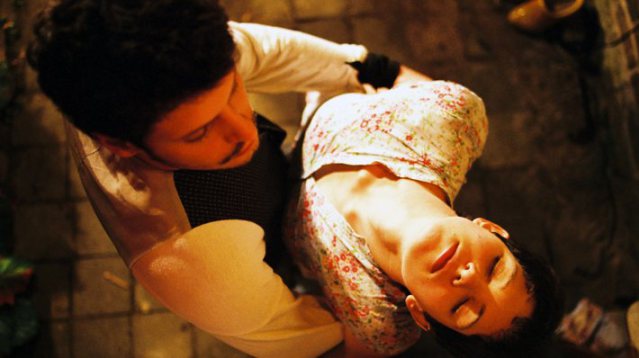 Nana Neul makes her debut as a director with this touching film about Mel, a German girl, who adopts the identity of a Portuguese boy, Miguel, to conceal the truth from the beautiful Jenny, who she knows would not accept her as she is.
A web of lies is strung but is the victim Mel rather than the one being fed her lies? With the change of name so much can change, when in reality nothing has changed at all. "To Faro" invites us to think about what makes someone who they are and unsettles our perceptions of right and wrong.
15. Open Up to Me (Kerron sinulle kaiken, 2013, Finland, Sweden, Simo Halinen)
Following sex reassignment surgery, mother/father Maarit (Leea Klenola) wants to find herself a man. She has better luck than she expected, attracting the attention of soccer coach Sami (Peter Franzén), but would he accept her knowing about her less-than-conventional past?
Leea Klemola stars in this romantic drama, winning Best Actress in a leading Role for her performance as the loveable Maarit.
16. Romeos (Romeos …anders als du denkst!, 2011, Germany, Sabine Bernardi)
Lukas (Rick Okon), a transgender man, but still anatomically a woman, meets Italian hunk Fabio (Rick Okon) at a party. Fabio is gay and is totally unaware of the biological gender of the person he finds himself spending increasing amounts of time with.
This is a moving film, with two very solid central characters, about the complexities of human emotions. We learn that you can't always control who you are, how you look or who you love.
17. XXY (2007, Argentina, Spain, France, Lucí­a Puenzo)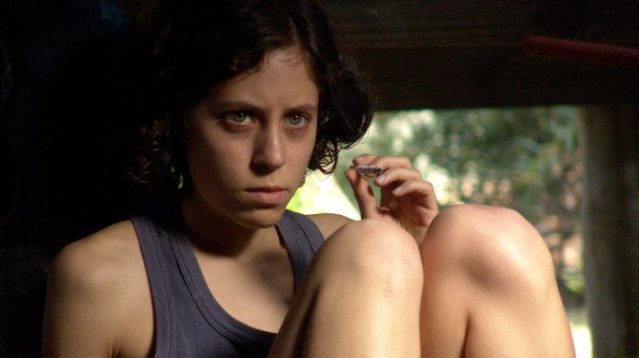 Like her name, Alex is intersex and the problems that this involves are accentuated when she hits adolescence and starts exploring her sexuality. Her feelings for family-friend ílvaro confirm her sexuality but at the same time open up a whirlwind of problems and difficult decisions for the fifteen year old.
18. Gun Hill Road (USA, 2011, Rashaad Ernesto Green) 
Enrique (Esai Morales) is set to start a fresh when he's released from prison. This time nothing can go wrong. But when he gets back home, he is faced with a situation that brings out the worst of him. His son, Michael, is transgender and is played by Harmony Santana, the first openly transgender actress.
19. Wild Side (2004, France, Belgium, UK, Sébastien Lifshitz)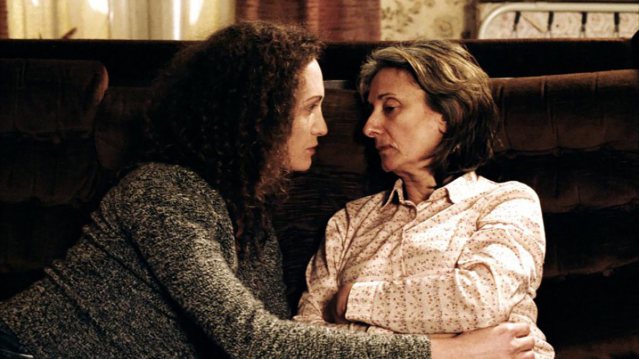 Wild Side contains a love story more complicated than most. Stéphanie is a transsexual prostitute living in Paris with two flatmates: Algerian drug dealer, Djamel, and runaway Russian soldier, Mikhail. Oddly, their relationship gets even closer when she leaves the French capital to care for her sick mother in the countryside, as the two men end up going to be with her and seem to lose control of their feelings.
Sébastien Lifshitz's film shows unorthodoxy on many levels in the lives of these three intriguing characters.
20. Noor (2012, France, Pakistan, í‡aÄŸla Zencirci and Guillaume Giovanetti)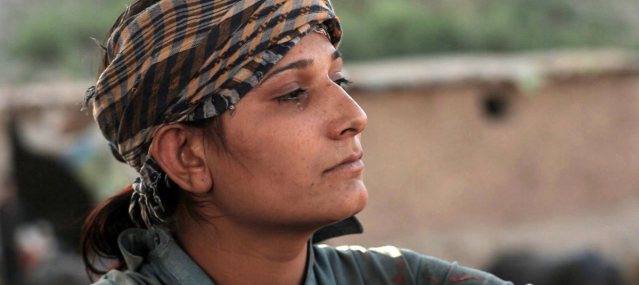 Noor has broken away from the Khusra, transgender community in Pakistan, and is determined to find himself a wife, but this is not so easy after having been one of the Khusra dancers and with no facial hair to prove his masculinity.
We are taken across Pakistan in this beautiful docuficton –the entire cast is made up of unprofessional actors, and are introduced to a snapshot of Pakistani society along the way.
Noor is these second feature film to be made by this Franco-Turkish directing duo and it stays true to their unique style of filmmaking.