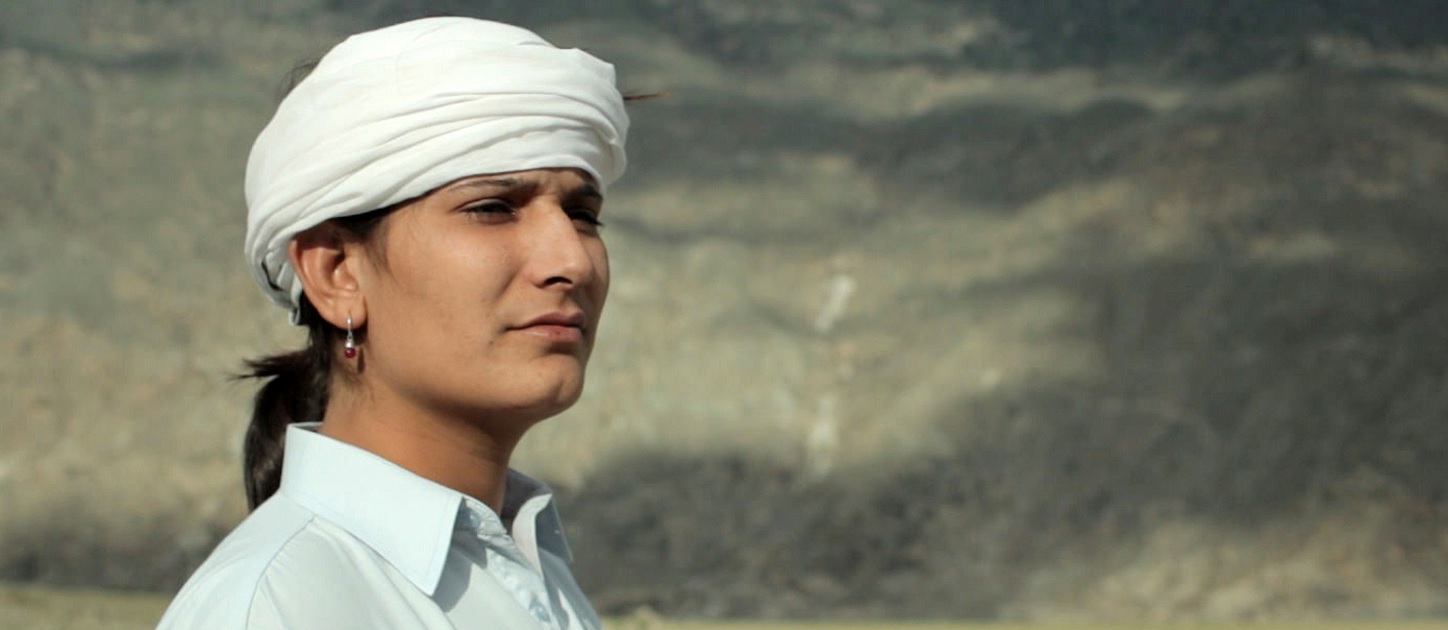 Noor is the docudrama that has been taking film festivals both mainstream and those with an LGBT focus by storm since its Cannes debut. FilmDoo's Will Donelson sits down with Turkish and French directing duo í‡aÄŸla Zencirci and Guillaume Giovanetti to discuss the film's lengthy genesis, Noor's travels since its wrap, and a transgendered British-born truck…
Noor is based on the life of a real person. I was wondering – what did he make of the film?
Guillaume: The whole post-production process was in France, almost two years. We flew back to Pakistan straight after we finished and watched the movie with Noor. We were completely terrified. If Noor said "no, don't show this to the world", we would be finished! He was having quite a strong reaction to it as he had really cut himself off from the khusra community since our shooting. At the end he actually said, "Can we shoot again? I could really do better!" before adding, "please show this movie wherever you can and tell me what people think about it!"
í‡aÄŸla: For the people we are filming, the movie is still changing their lives… So before we show the movie to the world, they have to approve it. In our movies, when the main character sees it and says we can show it to other people – that's when we start sending it to festivals.
Did Noor ever get to interact with an audience?
í‡aÄŸla: We had a Q&A after the premiere, and the person curating didn't tell the audience it was Noor's real story. She introduced him as "the actor", but then Noor went on stage, took the microphone from the person's hand and said, "Okay the story you've seen is my story. What do you think about that?" And I can never forget the silence in the audience. Then people started to talk again, and the Q&A was not really about the film. It was just Noor talking to the audience.
Guillaume: Which is what he was looking for. It's the whole reason why he accepted to work with us – to talk to people. It was a very precious moment. He was also very good at getting into the "˜movement' of Cannes. After maybe twenty minutes he was dancing on a table with girls all around him.
í‡aÄŸla: It was his first time getting out of the country, even the region where he was born. Even in his own country, he was seeing the mountains for the first time. When he arrived in Cannes, his first shock was the sea. He had never seen it before. We went to a party, on his first night, and he wanted to just walk around. Fifteen minutes later, he came back and said, "there's this guy giving away free alcohol!" and…  he drank too much. We had to go and tell them not to give him any more alcohol.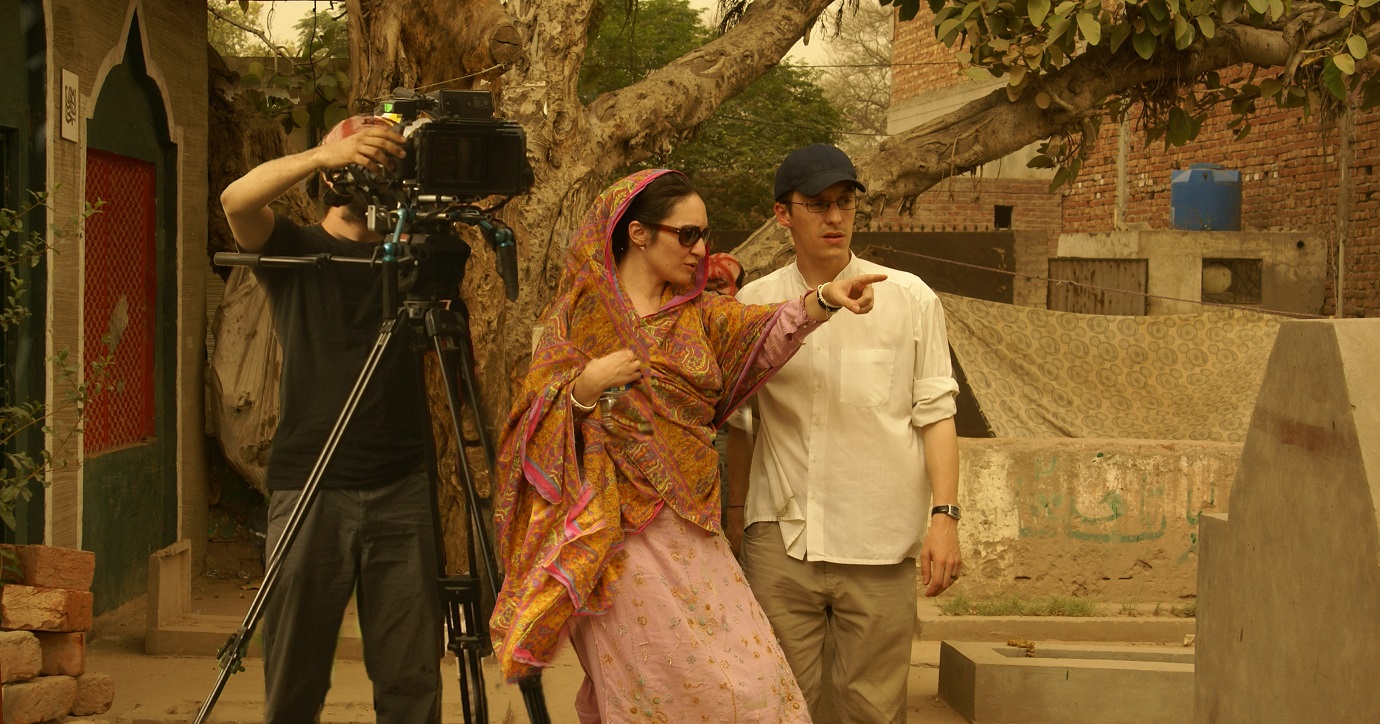 The movie took seven years to complete. It sounds like it must have been cathartic.
Guillaume: The hardest part was convincing people to put money into it. It's as simple as that.
í‡aÄŸla: And convincing the technical team they wouldn't die!
Guillaume: From 2005 to 2010 we were just trying to find money. Then we shot in like 20 days. And the rest was post-production, which took two years. The longest period was just convincing people. Our short films were quite popular. We were in this situation where we were "˜ascending', but when it came to asking for money, no one wanted to invest 200,000 Euros in a first picture in Pakistan. Then we found a private partner who was willing to put the money into shooting.
The film is full of beautiful locations, especially the lake at the end. Did you have a location scout or did you know these places already?
Guillaume: Locations are really important to us, so we do a lot of location scouting ourselves – which also adds to the pre-production time.
í‡aÄŸla: In regards to the lake, we actually had a better one.
Guillaume: Compared to the lake we wanted, the final one is "so-so".
What happened to your first choice?
í‡aÄŸla: This huge block of ice, which was on this mountain for like a hundred thousand years, just melted. It blocked access to a number of places we wanted to shoot. It even changed the casting, because some of the people we wanted were now on the other side of this huge body of water.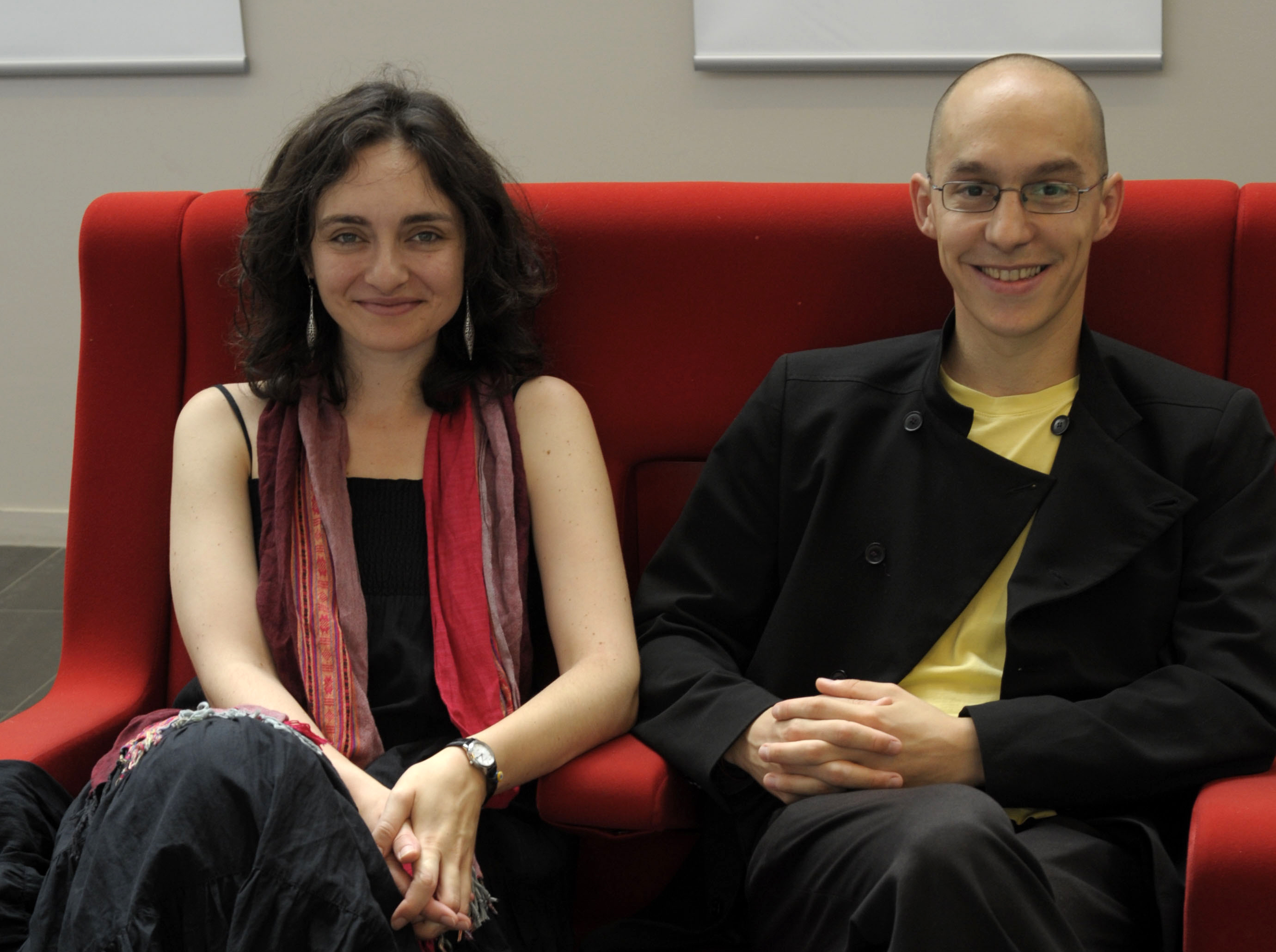 It's strange to describe it as such, but in many ways it feels like a road movie set in Pakistan.
í‡aÄŸla: The places are important, but they mean nothing without the people.
Guillaume: What we do is we gather the ingredients – the actors and the location, and we ask them to interact with each other. When we went to the place where they are dancing to the drums, that is an actual event. Gunga suggested Noor's red costume, which was not planned from the beginning, but from a visual point of view it was great.
These little synergies… We're always looking for them.
Can you tell me more about the trucks, and why they look so different from ones we are used to seeing in Europe?
Guillaume: It's a tradition, really. They are originally British Bedfords. When the British left, the Pakistanis said "okay, let's customize!"
í‡aÄŸla: They didn't have the industry to make new trucks so they started to repair the old ones, and they had to cover how very old they were. They also did it for religious and spiritual reasons. In Islam you have symbols for good luck, protection and money (to name a few), and they used these symbols to cover these very old trucks. It became an art form. When a truck passes in front of you, you have a very clear idea of the driver, because everything is written on the truck – his name, his favourite poem, his favourite Bollywood actor, etc. Someone once said, "It's like Facebook", and it's exactly that: a "˜moving Facebook'.
Guillaume: The boss at the truck decoration centre gave us the truck we used in the movie. As you can probably guess I like yellow very much, and thought that if the truck were yellow it would look flashier and more cinematic. I found a yellow truck, took a picture of it and gave it to him. We came back after a week and the truck was bright red, ha ha. In Pakistan, the engagement colour is yellow, and the wedding colour is red. So when I got angry, the guy said "Why are you angry? I made you a beautiful bride!" It's a nice change as trucks are usually masculine in cinema. In Pakistan, they decorate their trucks as brides. It was like our truck was a transgendered truck.
There's a prominent character in the film called Uzma. Is her story based on reality too?
í‡aÄŸla: That's her real story, and very complicated as well. We wanted to talk about people getting married. The caste system doesn't exist in Pakistan – it's a Muslim country. People from the Northern areas are not really considered "from the caste". Many stories end like Uzma's – people get married and cannot really take the pressure any more, so they take the children and go back to the North.
Guillaume : She's a dancer, from South India with Hindu origins. She has problems dancing in Pakistan. It's not really forbidden for women to dance, but it's not advised. It's frowned upon. Shooting was very strange for her, finally being able to dance without a veil in her own country. There was a lovely moment when we wanted her to be dancing when the sun was rising, and we didn't know when it would, so she danced for twenty minutes.
Faith plays a huge role in the film. Though it's more a faith in things – like the lake – than any other kind. Could you talk about the role of faith in the movie?
í‡aÄŸla: When we first met Noor and he told us his story, we could just hear this overwhelming faith in his voice, that he can overcome all his problems.
Guillaume: He's convinced that at some point he will find a woman who will accept him as he is, and that he will have a family somehow. At the same time, we were convinced we could make this impossible film. We had faith we could do it. In this sense, we were all destined to meet. Faith is everywhere in Pakistan – though not necessarily religious. I would say maybe… mystical.
As interviewed by Will Donelson for FilmDoo
NOOR is available to view at filmdoo.com/films/noor  (UK & Ireland only)