FilmDoo's Campaign for Female Directors introduces you to Latvian filmmaker and animator, Signe Baumane.
This summer, Latvian-born filmmaker Signe Baumane reaped the results of her hard four-year work as she premiered her first feature Rocks in My Pockets at Karlovy Vary Film Festival. The animated film, nominated for the Crystal Globe for Best Feature, tells a story of several generations of Signe's family, prominently featuring its female side.
Rocks in My Pockets is as far from your average animation film as it gets: in addition to its surrealistic animating style, it tells a very personal family story that involves abuse, manic depression and suicide, spanning from the 1920s to our day.
"I actually never wanted to be an animator," says Baumane, who made most of the animating in the film. "I started out as a director, writer and designer, and only when I didn't have means to hire animators to animate my films, I braved to animate myself."
Prior to releasing her first feature, Signe Baumane was sweeping international film festivals in Berlin, Woodstock, Ottawa and Tallinn with the shorts Birth and Teat Beat of Sex, winning multiple Honourable Mention awards.
Despite having 15 animated shorts under her belt, Baumane confessed that the experience did not prepare her for making a feature. "It is like running a marathon after getting good at short sprints. A sprint hardly prepares one for the endurance that marathon requires, mental and physical," says Baumane, who served as a director, producer, writer, designer and a narrator for her film.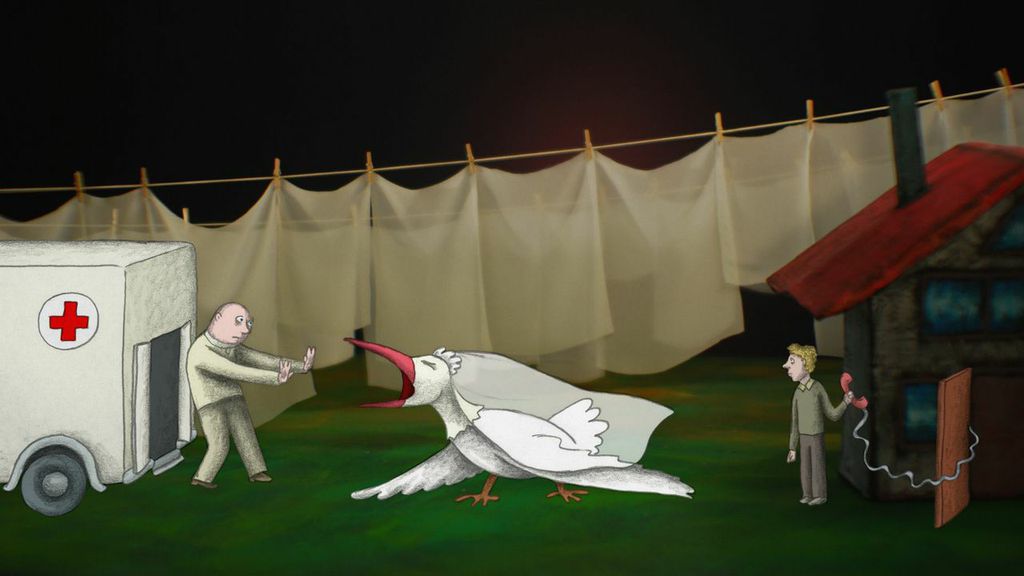 For Baumane, making an independent animated feature required a major change in her working style. She says that while she loves improvisation, making impulsive creative decisions and experimentation, which works very well with shorts, features need a much more structured and strategic approach.
"With shorts, you can invest a couple of months in an odd idea – like I did with my experimentally weird short Five F*cking Fables, and then move on and write off the money you'd invested" says Baumane.
"But with a feature, you might be working on one 10 min scene for five months, and you have to keep in mind the whole 90 minutes structure."
Fundraising, marketing and distribution became the biggest professional challenge for Baumane during the filming of Rocks In My Pockets. She needed a budget of around $300K to produce and distribute her animation feature. Eventually, she would get the financing from a New York Council grant for the Arts, an Indie GoGo campaign and Kickstarter. The latter showed how interested her Latvian compatriots were to see the movie, as their donations were the biggest part of $50K she would raise there.
While Baumane acknowledges that the responsibility and pressure to deliver the result her investors and the audience wanted to see were enormous, there was one thing that worried her even more: her family's reaction towards her film. The older generation of Baumane's family was against her wish to make a movie that highlights many tragic events in the family history.
"My immediate family – my Mom, Dad and sister – have seen Rocks In My Pockets, and they understood and liked it," Baumane says. "But I am yet to see how my extended family will take the film. It will released on August 21 in Latvia."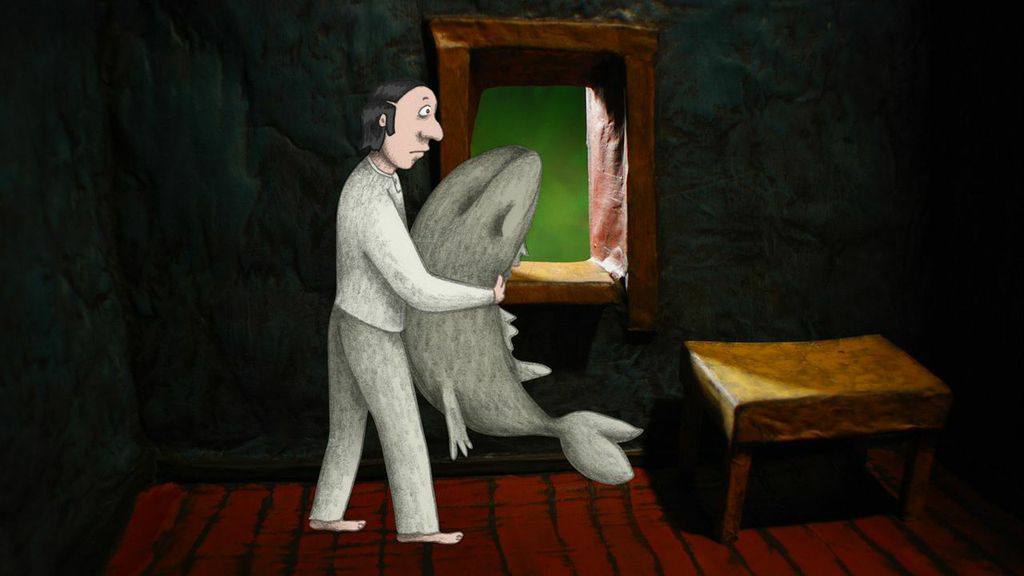 Baumane came into the movie industry in the 90s; to her, filmmaking was the only escape from taking a teaching post in one of the Russian schools. She graduated from Moscow State University in 1989 with a degree in Philosophy, and as it was customary at the time, she could be sent to work anywhere the Soviets would allocate her. Luckily, one of her friends offered a rescue plan.
He suggested that Baumane, who impressed her classmates with doodles she'd draw all over her notebooks, tried to go into animation. In only five days, Baumane would draw thirty storyboards and characters studies to comprise a portfolio, ultimately getting the lowest position at Riga Animated Film, one of a cell painter.
After two years of "being the worst cell painter in the studio's history", Baumane got the chance of directing her first short film, The Witch and the Cow. "In Latvia, animation was considered a female territory,  like knitting and weaving, it was kind of applied art, not a sort of "˜high art' which most male artists could be interested in," Baumane explains.
After moving to New York in 1995 to work for Bill Plympton's animation studio, Baumane was utterly surprised to see that the animation was considered "a man's medium" there. She notes that over last fifteen years the gender ratio in US animation industry has been steadily changing as more women have entered the industry. But she did not fail to notice that women mostly worked in supportive roles as producers, animators, designers, but very rarely as directors.
Baumane is not oblivious to the misrepresentation of female directors in the movie industry. "Most female directors feel marginalised, but as a female and animation director I feel doubly marginalised," Baumane says.
She notes that animation is still considered as an unserious medium for children, adding that even in a company of female live action directors, she often feels somewhat ostracised. However, this does not undermine her conviction that there should be more female talents behind the camera.
"We need more diverse voices," Baumane says. In her view, as women have been on margins of filmmaking industry for ages, they are not afraid to break rules and  try something new and different. To Baumane, this is something that singles out female filmmakers from many male ones, who are "trying to follow Hollywood storytelling formula" so that they could have "a chance with big Hollywood studios".
"As a woman and animator, I do not have that kind of hope, so I am free to explore whatever I want. I am free to go crazy, which I did with Rocks [In My Pockets]," she adds.
Baumane points out that she is self-taught animator, and that the craft of the story telling and concept art always mattered most to her as a filmmaker. She intends to continue telling stories in feature animation format, currently developing four to five different ideas as her next film projects.
---
Signe Baumane's Top 3 Film Recommendations: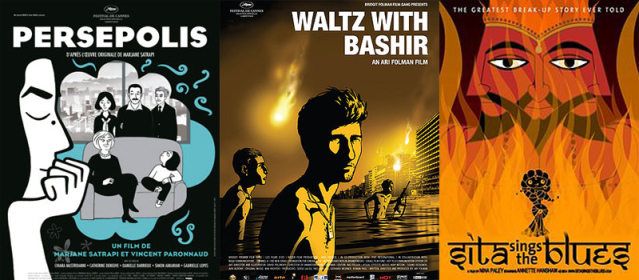 "Persepolis", 2007. Dir. by Marjane Satrapi, Vincent Paronnaud
"Waltz With Bashir", 2008. Dir. by Ari Folman
"Sita Sings the Blues", 2008. Dir. by Nina Paley