Writer-director Kim Bo-ra's House of Hummingbird is a coming-of-age film of rare patience and clarity, imbuing the wandering existence of 14-year-old Eun-hee (Park Ji-hu) and her 1994 Seoul environment with understated mood and a vivid sense of time and place.
As the young lead falls behind in school and quietly endures the turmoil and abuse of her family home, we get the sense that Eun-hee has little to look forward to until she finds a compassionate friend and mentor in her cram school teacher Young-ji, played with naturalistic warmth and quiet complexity by Kim Sae-byuk.
With House of Hummingbird screening at this year's London Film Festival, we sat down with Kim Bo-ra and Kim Sae-byuk to discuss their poignant new collaboration.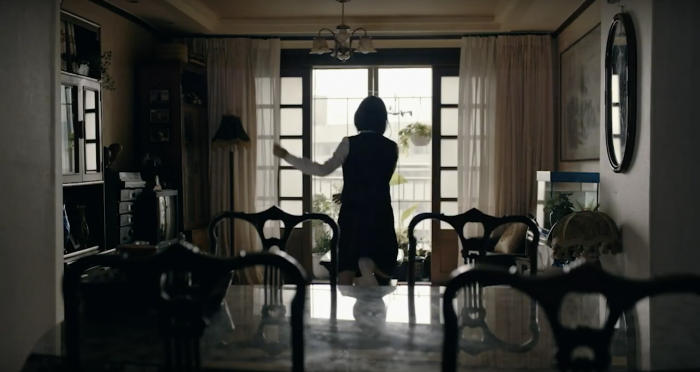 Bo-ra, I've read that the film was somewhat autobiographical for you. Did you go into this project hoping to capture a particular point in your life?
Kim Bo-ra: I would say this is partially autobiographical but not my own story. When you create something, it becomes a fictional story, but in the beginning, I was very true to the emotions that I went through in middle school. It's a creation in the end, but I also wanted to bring the emotions I went through and my growing pains and what it was like to grow up there. I wanted to bring my own memories to the film, so that people could bring their own memories while watching.
The movie also contains references to the historical events and changes of 1994 Seoul, like the collapse of Seongsu Bridge. Would you say that the film captures some of the mood of the period?
KB: 1994 was an important year for my country because Seongsu Bridge collapsed and that was the first accident of its kind that we faced. A lot of people died, and the reason the bridge collapsed was because the country didn't really care about safety when they built it.
So it was kind of a wake up call for us to be aware of safety and human beings instead of just developing our country so fast. Back then, our country really wanted to be a developed country and that's why they built everything so fast. I also wanted to capture the era so that I could talk about loving connections and separation: the physical separation of the bridge, and the separation of Eun-hee's relationship.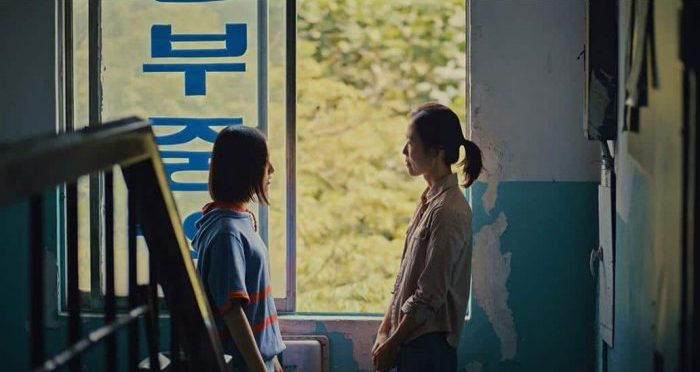 Even though the film stays within the periphery of the main character, the world it creates around her feels very fleshed out. Were you ever tempted to delve further into the stories of the supporting characters and follow them for a while?
KB: Yeah, I actually was exploring a lot of characters in a deeper way, not just Eun-hee. I wanted to think about what happened to each of the characters' lives and what was gonna happen next. I actually wanted to depict more from Eun-hee's family and give them more screen time but it got edited out. So it became more her own story, but I have affection and love for the other characters.
Sae-byuk, how would you describe your collaboration with Bo-ra? How did the two of you work together to create the character of Young-ji?
Kim Sae-byuk: When we worked together, I think Bo-ra really respected the actors. One very impressive scene for me was the scene where Eun-hee confesses what happens in her family – her brother beats her and so on – after the shoplifting scene. I remember the scene and how we approached it together. Young-ji has this close-up where she hears that the brother beats Eun-hee, and you can see she's so surprised, but at the same time, she's trying to hide her emotions so Eun-hee doesn't get too shocked by her response.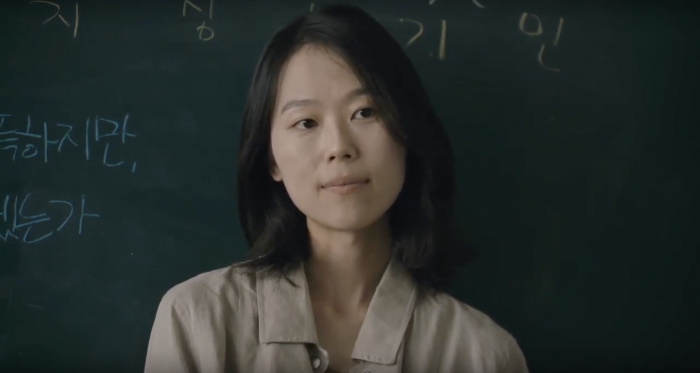 So director Bo-ra really asked a lot of questions like, "How are you gonna hide your emotions?" "What are you gonna show?" "How are you gonna convey your reaction to Eun-hee?" I really liked these questions and our deep conversation, and through that conversation, I think I got to really understand what sort of attitude I should have as the character Young-ji, because Young-ji has a very thoughtful attitude towards the world and towards Eun-hee.
If it were another person, they might say to Eun-hee, "You have to go to a police officer and say something, report something right away," and that's not a good measure because you can kind of surprise Eun-hee. So Young-ji waits until the end, at the hospital scene, to finally say what Eun-hee has to do after they have built a relationship. I learned this attitude by talking deeply about the character and the reaction and the manners that Young-ji should have. From now on, I will always think about these sorts of details and attitude when I act.
Young-ji is one of the only characters to truly reach out to Eun-hee and encourage her to open up. For much of the film, Eun-hee keeps all of her problems to herself as she falls behind in school, which makes me wonder, where do you think the problem lies? Is it with the neglectful parents? A flawed education system?
KB: I think there are a lot of reasons why Eun-hee has to go through this struggle. I guess there's this pressure that you have to be better, you have to be good, and you have to go to a good college to have a happy life. And I think it's not just Korea's problem, but everywhere people want to prove themselves, doing social media, doing a good job, and trying to be rich. There's this urge and longing to do well, to prove yourself.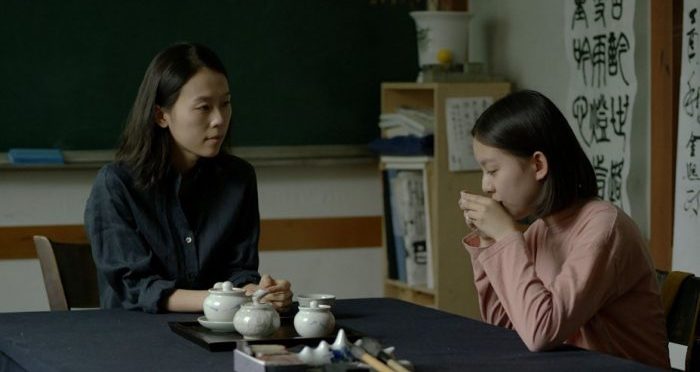 The world makes Eun-hee suffer but Young-ji is the only character who really understands the whole of life and teaches really good lessons to Eun-hee. After this film, I'm sure that Eun-hee had a different life, having gained thoughtful, meaningful life value from the lessons she got from Young-ji.
There's a scene where Young-ji admits that even though she's in a good college and appears to be doing pretty well, she sometimes hates herself. How do you interpret this moment? Is Young-ji not content in life? Does she not feel successful?
KS: I think Young-ji would have thought being in Seoul University or being in a good college is not an important matter in life. I think she's a character who seeks the truth of life instead of this outer status. And I don't think she's someone who thinks about being happy or sad because she doesn't have that kind of judgement.
Instead, she would always think, it's very important for me to grow up by going through sadness and happiness and all that. And I think Young-ji will always think learning is important, and learning that the universe is beautiful and complicated. That's more important than being captured in this materialistic social norm or being just happy.
I really liked the pacing of the film, the way takes its time to absorb each moment instead of jumping ahead to the next plot point. When you were working on this project, did you approach the material primarily in terms of atmosphere and mood, or were you more focused on story? Which aspects of the process were most important to you?
KB: I focused on a lot of elements at the same time, because that's the film. Story was the most important factor, but story isn't just visual storytelling, music, but also acting. I focused on acting the most when I was on set. I think that story and acting are the two most important factors.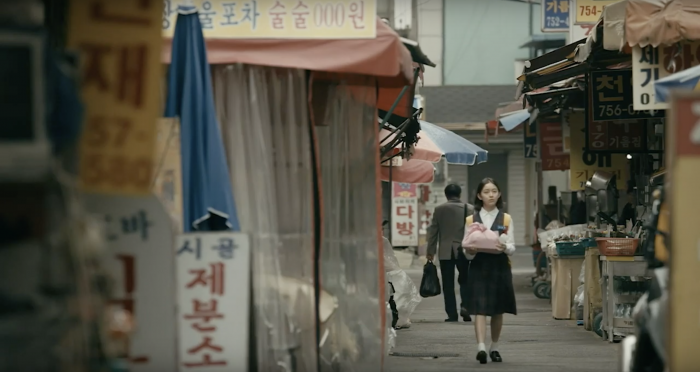 I'm glad that you liked the pacing. I wanted to make this a spacious film, instead of a noisy film with lots of shots in a short duration, so I purposefully created space with slow, meditative pacing so that audiences could come and visit this film and re-experience their own emotions. When there's space, you can experience something.
When the uncle dies, it was interesting the way you skipped past the news of his death to after the funeral, when Eun-hee brings it up in a phone call.
KB: After he leaves, there's a long take of the door. That's related to what I said about pacing. We kind of feel something happened to him just by showing his empty space after he leaves. He's not there, but you kind of feel his being there. At the end of the scene, you hear mum washing the dishes and Eun-hee goes to her room, and this sort of ambience really makes it feel as if there must be something going on, like something will happen to this man. We feel the sadness of loss in advance by seeing this end moment.
What's next for you both?
KS: I just shot a big budget commercial film called King Maker. It's gonna be released early next year and I'm looking forward to it. Actually, I don't know what I'm gonna do next but I'm looking forward to whatever is coming.
KB: I've been talking with some companies about my next project. Nothing is concrete, but I'm always hoping to depict characters who don't have voices yet. Eun-hee is a middle school girl, and not every film focuses on that sort of character because a lot films only focus on male characters or white, and I want to always depict people who aren't represented enough.
House of Hummingbird screened as part of the 2019 London Film Festival.