By Alice Pickard
We were fortunate enough to speak to Dutch director Tamar van den Dop on the day of the UK premiere of her latest feature film Supernova at the Cambridge Film Festival. The film won the Grand Jury Prize at the Xining Festival.
Van den Dop is an actress, writer and director and shows all these skills in Supernova. The film is based on the novel "Mijn vader zegt dat wij levens redden" (2004), lit. "My Dad Says We Save Lives", by Do van Ranst. Teenager Meis, her unemployed father, unhappy mother and senile grandma live on a dangerous corner in the middle of the flat and expansive Dutch countryside, and they spend their days waiting for another car to crash into the house…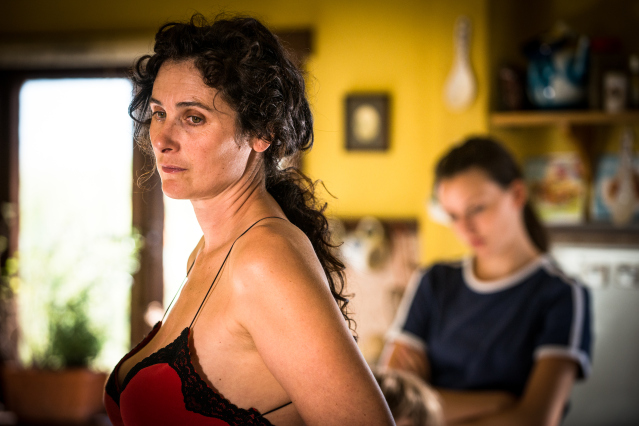 Van den Dop was approached by the producer and asked to adapt it for cinema and was instantly grabbed by "this arena –this place in the middle of nowhere where nothing happens".
"My imagination took off with these isolated characters who had nothing to do but wait for cars to crash into their house."
The factor of waiting stood out to van den Dop and she brought this out in the film by cutting out some of the novel's plot at the same time as adding in an element: that of physics. She changed the title to Supernova and introduced the protagonist's internal discourse, commenting on the laws of physics. "In this waiting, you can sense the existential pressure", the director observes, "In Supernova I wanted to grab this existential storm you feel."
The script took about ten years to write and it became very dear to van den Dop because of the three generations of women in it. The director herself comes from a family of strong women, "I wanted to make this film for my daughter as well. I wanted to show three generations." One of these generations is a mother – played by van den Dop herself – coping with the middle–age dilemma, "In this small universe, I could tell a lot about my own life, as I know it."
In Lot, her first short film, we see the story through the eyes of a five-year-old girl who wants to urinate like a boy, have her hair cut like a boy, much like the director as a child. In Supernova she wanted to go back to her own puberty.
While writing the script, her own daughter was born and was terrified at the thought of death. Trying to come up with non-religious answers to soothe her worries, the new mother discovered supernovas and both she and her daughter took comfort in the knowledge that the universe is like one giant ecosystem, "We are all recycled and made out of stardust, and I felt this was a metaphor for life as well." "I knew I wanted to call the film Supernova and I wanted Meis to have a scientific view on life", explains the director.
Introducing the factor of physics was also a way of making Meis sexy, for the director. The book is more about the teenager coping with her sexuality and van den Dop changed this to show that sexuality doesn't have to be a problem; it can be natural. Yet seeing a girl being natural about her body isn't something we tend to see, so it can be rather shocking, or refreshing, depending on the way you look at it.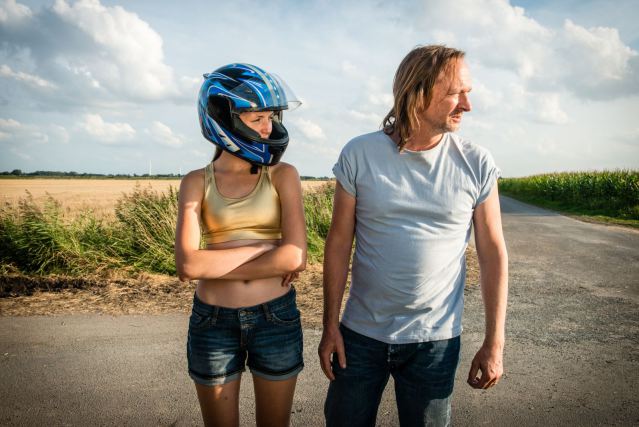 The director was fortunate enough that the author of the original novel gave her a lot of freedom, only doing so because he knew van den Dop understood what the book was about, "I wanted to be in her head, and her to comment on her life and family members, without these comments having anything to do with the plot. I wanted to give her a sense of humour and to allow her to ask questions you have as a young girl and perhaps as an older girl."
Van den Dop would like to direct more feature films but will also carry on acting –currently she is in a stage production. One genre she would love to work with is the thriller.
"I needed to make Blind and Supernova to find this extreme way of story telling and to see if what I thought could work, could really work. I like playing with the laws of story telling but it would also be really great to make a really well-told story, playing by the rules, such as a thriller."
The Western genre was an influence behind Supernova and it was through taking inspiration from Clint Eastwood's films that the Dutch director decided to feature in the film as the mother. Eastwood often appears in his films, but as an observer, not a main character.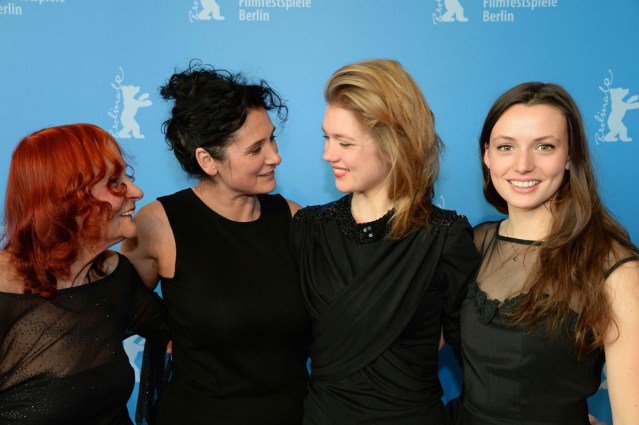 As an actress herself, van den Dop knows how to get the actor's trust –key to directing. Equally challenging for a director in her point of view is to know when to let go and follow your instincts. "This is when you can get the most special moments", and this was applied to directing Supernova.
A further challenge facing filmmakers, especially independent ones, is funding and getting the film to reach a wide audience. On this matter, the filmmaker is hopeful for the future of independent cinema, confident that there will be a new wave. For the time being, van den Dop shows her enthusiasm about platforms like FilmDoo:
"I think a platform like this is wonderful, it's great and I'm grateful that we can widen our audience for the picture."
Watch Supernova on FilmDoo.