This week, we bring you a selection of acclaimed queer stories from three continents, an award-winning courtroom drama from Germany, and more.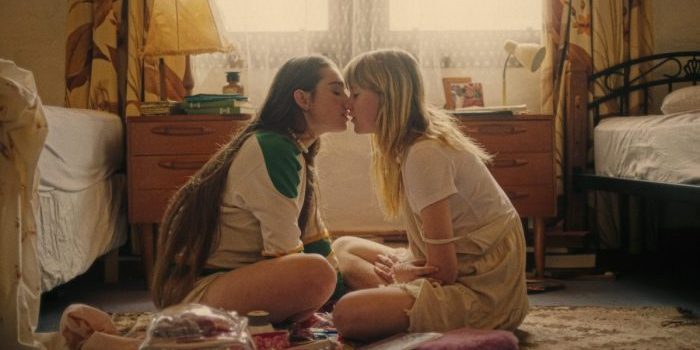 Isolated on a remote property, 16-year-old Claudia finds her world transformed when a spirited girl named Grace wanders into her garden.
Watch My First Summer on FilmDoo (Select Regions Only)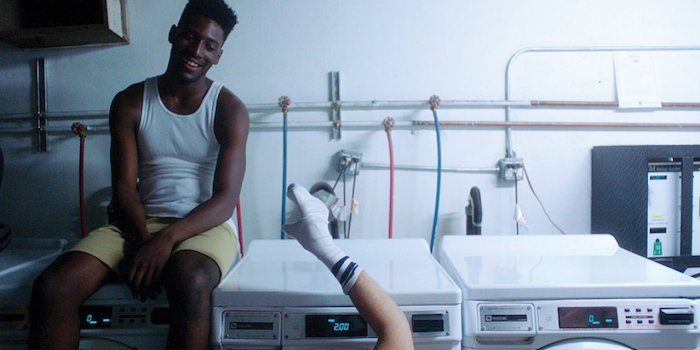 Cicada (dir. Matthew Fifer, USA)
Ben is a young bisexual man. He comes out to the world and develops an intense relationship with Sam, a man of color struggling with deep wounds of his own. As the summer progresses and their intimacy grows, Ben's past crawls to the surface.
Watch Cicada on FilmDoo (UK & Ireland Only)
Rūrangi (dir. Max Currie, New Zealand)
After skipping town a decade ago, transgender activist Caz Davis returns to the remote, politically divided dairy community of Rurangi, hoping to reconnect with his estranged father, who hasn't heard from him since before Caz transitioned.
Watch Rūrangi on FilmDoo (UK & Ireland Only)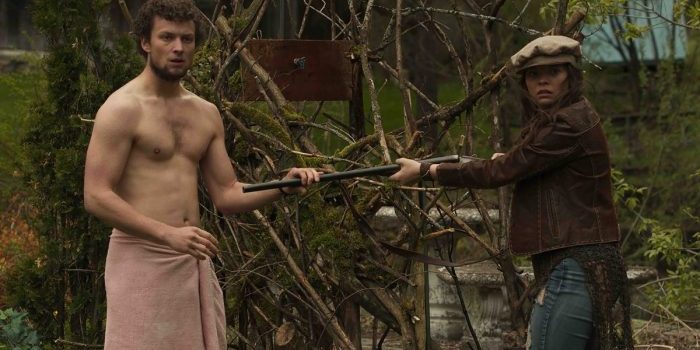 Saint-Narcisse (dir. Bruce LaBruce, Canada)
Dominic's fetish is… himself. Nothing turns him on more than his own reflection. That's why discovering that he has a twin brother, raised in a remote monastery by a depraved priest, causes him major consternation. Fate brings the two young men back together again, and their fraternal relationship is torn between sex, revenge and redemption.
Watch Saint-Narcisse on FilmDoo (UK & Ireland Only)
Boy Meets Boy (dir. Daniel Sánchez López, Germany)
Harry has been partying for 48 hours when he meets Johannes on the dance floor of a club in Berlin. With 15 hours until his flight home, Johannes offers to help him print his boarding pass. This mundane task leads to a day together wandering the city. The contrasts in their lives and values force each one to confront their own truths.
Watch Boy Meets Boy on FilmDoo (UK & Ireland Only)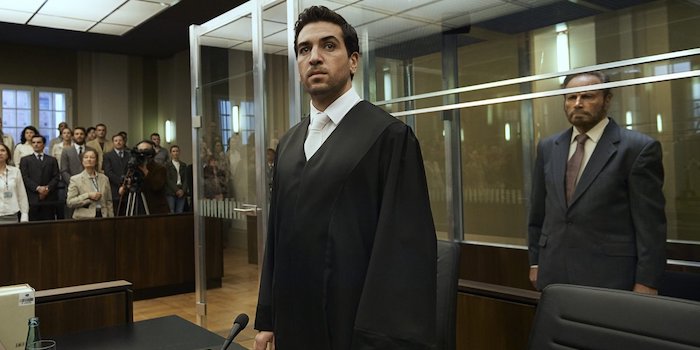 The Collini Case (dir. Marco Kreuzpaintner, Germany)
A young lawyer stumbles upon a vast conspiracy while investigating a brutal murder case.
Watch The Collini Case on FilmDoo (UK & Ireland Only)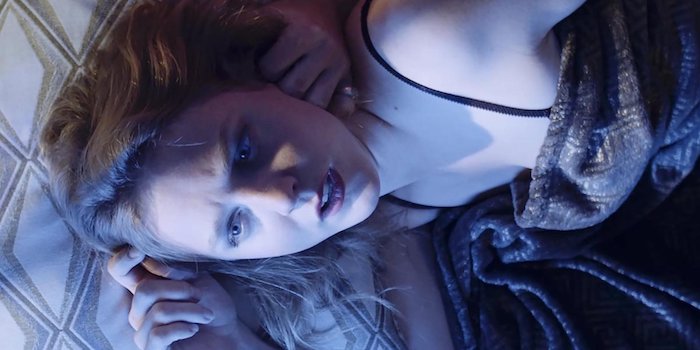 Cinephile (dir. Kate Brossard, France)
One evening a woman falls into the arms of the man of her dreams and at the same time realizes that the only person who shares her passion for cinema and who she really loves is another man… Will cinema help her to find out herself?
A billboard. Simply a billboard.
Long before it became the symbol of the movie industry, the Hollywood Sign had another, more prosaic purpose — an (admittedly blockbuster-sized) advertisement for a housing development. Over the years, of course, the world took notice, and the status of the former Hollywoodland Sign evolved, as did the film industry that the soon-to-be Hollywood Sign came to represent. Beyond the show business iconography, however, the story of the Hollywood Sign — its ups & downs, modifications, decay, and reconstruction — is a reflection of the times, the story of a town, an industry, a country.
A Brief History of Hollywood interweaves these two histories, visually and aurally overlaying the advances in Hollywood filmmaking over a simulated time lapse of the life and times of the Hollywood Sign, two stories perpetually and irrevocably intertwined. Sometimes a sign is not simply a sign.
Watch A Brief History of Hollywood on FilmDoo