The last twenty years have served as a flourishing period for the Afghan film industry after the events of 2001 marked a turning point for homegrown cinema. In 1996, the Taliban outlawed the creation of all films, and it was only in the early-'00s that the medium began to regain a foothold in the country.
Using cameras to document and shape the nation's consciousness, cinema has been an invaluable tool for the people of Afghanistan to tell their stories, sharing them with an audience both at home and abroad. This future has recently been put in peril once again, with the Taliban insurrection of Afghanistan in August of this year. Director Sahraa Karimi issued a public statement on August 15th expressing fears that the Taliban will "ban all art", adding, "I and other filmmakers could be next on their hit list."
With the future of Afghan film in the balance, we look back at some of the major accomplishments of Afghan cinema and what they tell us about the region's culture, history and collective sense of self.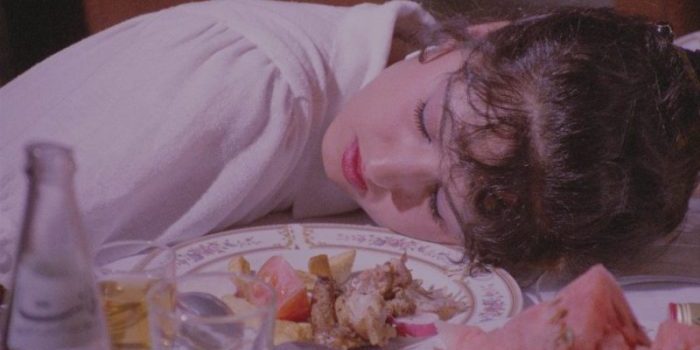 Taking five unfinished films made during the Soviet occupation and the rule of the Democratic Republic of Afghanistan, Mariam Ghani's documentary tells the story of the propaganda films of this period, while offering a glimpse into the Communist era of the late '70s to early '90s. Funded by the state, these works were highly martial to the extent of even using real ammunition. Focusing on films that were forcibly abandoned, Ghani's work documents an unsteady and volatile political climate.
See also Ariel Nasr's The Forbidden Reel (2019) for a Canadian-produced look at the wider history of underground Afghan cinema.
2. Osama (dir. Siddiq Barmak, 2003)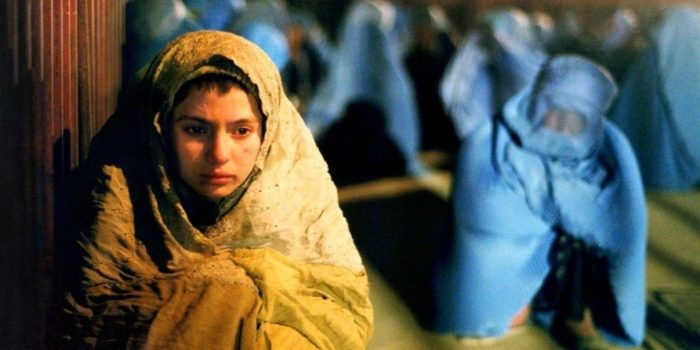 As the first film shot entirely in the country since the Taliban's ban in 1996, Osama marks a seminal moment in the cinema of Afghanistan. A young girl, brought to poverty, is persuaded to pose as a boy in order to find work in Taliban-ruled Afghanistan. Renamed Osama, the girl must support her mother and grandmother, witnessing the Taliban's repressive regime towards women first-hand. Osama was a huge box office success internationally, and was one of the earliest Afghan films to receive attention in the West.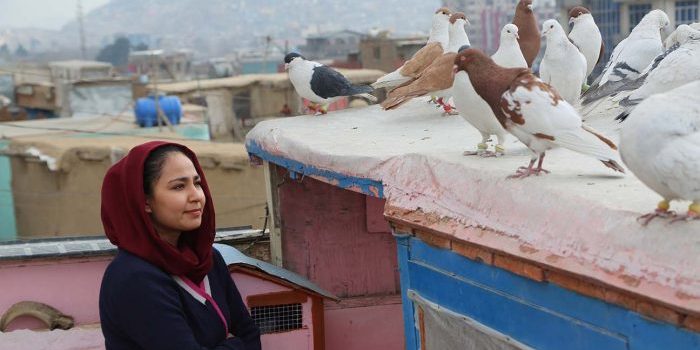 The latest film from Sahraa Karimi, the chairperson of the Afghan Film Organisation, Hava, Maryam, Ayesha offers a more forgiving look at the fate of Afghan women than Osama – but no less powerful. Following three different pregnant women in Kabul, the film serves as a strident vision of womanhood (and motherhood) in the face of adversity. Karimi's familiarity with documentary filmmaking gives Hava, Maryam, Ayesha a realistic, gritty narrative thread.
4. Wolf and Sheep (dir. Shahrbanoo Sadat, 2016)
Shahrbanoo Sadat was 20 years old when, in 2010, she was selected by the Cannes Cinéfondation to have her work developed. The result of this was 2016's Wolf and Sheep – a work based on the diary of actor/writer Anwar Hasimi. An Afghan-Danish co-production, the film is set in rural Afghanistan and follows a group of shepherd children. Visually striking, Wolf and Sheep has a slow-burning, pensive narrative that unfolds into a curious feat of storytelling.
5. The Orphanage (dir. Shahrbanoo Sadat, 2019)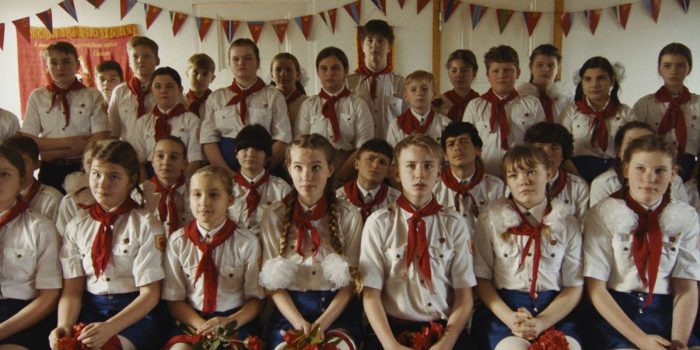 A sequel to 2016's Wolf and Sheep, Sadat returns with The Orphanage. Given bold Bollywood dream sequences, the life of Qodrat, a 15-year-old living in a Soviet juvenile detention centre, is brought vividly to life. Chronicling a little-documented period of history – namely, the Soviet occupation of Afghanistan in the late-'70s and '80s – Sadat's film is part-history and part-coming of age. A third film in the series is currently in development and – though its future may now be in flux – Sadat was able to safely leave the country mid-August.
6. Kabuli Kid (dir. Barmak Akram, 2008)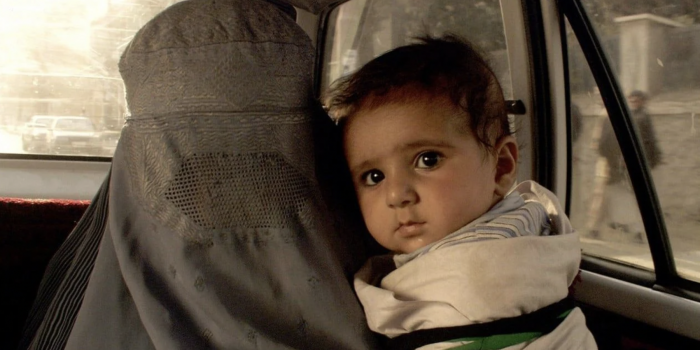 A sensitive and surprisingly comical story of an abandoned infant found in the backseat of a taxi in Kabul, this French-Afghan co-production won the EIUC Human Rights Film Award as well as receiving a screening at the Venice International Film Festival. The energy of urban Kabul injects humour and pathos into this drama, where chaos and confusion seem to reign. Redemptive, optimistic, but tinged by violence, Kabuli Kid is unique and compelling in the pantheon of Afghan cinema.
Perhaps more prescient now than ever, Anwar Hajher's autobiographical feature follows his journey back to his homeland Afghanistan after twenty-five years in the United States. Over sixteen days, Hajher travels around the country, discovering and pondering over the different issues faced by his people under Taliban rule. 16 Days in Afghanistan was the first documentary shot in the country after the fall of the Taliban, and sees a country still reeling. Meeting with ordinary people, Hajher's documentary is a remarkable study of a nation from the ground level. Selected by the National Museum of Afghanistan as an object of cultural heritage, it has been shown in exhibitions worldwide and has since had a huge global audience.
8. Buzkashi Boys (dir. Sam French, 2012)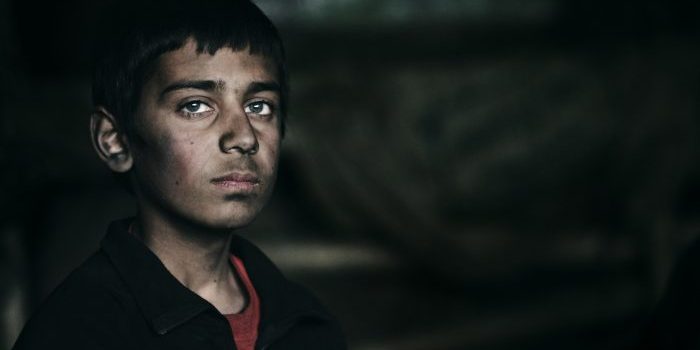 Nominated for the Academy Award for Best Live Action Short Film, Buzkashi Boys is a coming-of-age chronicle of two best friends on the streets of Kabul. Filmed entirely on location in Kabul, hope and despair meet in this short film which sees the two boys dream of becoming great successes in the Afghan national sport: the equestrian game of Buzkashi. The boys' dreams, however, are tempered by the reality of their war-torn situation.
9. I Am You (dir. Sonia Nassery Cole, 2019)
A moving story of emigration and refuge, Masoud's attempt to travel to Europe to build a better life speaks of the experience of thousands of Afghans forced to flee their war-torn country. Shocking and raw through its real-life implications, Sonia Nassery Cole's story is necessary viewing in our modern-day climate. An empathetic look at the life of refugees, I Am You talks to the shared humanity of us all.
10. Kandahar (dir. Mohsen Makhmalbaf, 2001)
Kandahar is an Iranian film, but – featuring Afghan talent such as lead actress Nelofer Pazira and telling a uniquely Afghan story to an audience not yet acquainted with such on the big screen – it warrants inclusion on this list. Director Mohsen Makhmalbaf tells the semi-biographical story of an Afghanistan-born woman who is forced to travel through her home country to try to find her sister. The result is a moving and disturbing look at the cost of the Taliban regime. Kandahar marked a huge success for Afghan-set and Afghan-focused film, named in 2005 as one of Time magazine's top 100 films of all time and the first film to bring Afghan cinema to the Cannes Film Festival.
Though there is still a question mark lingering above the future of Afghan cinema, it has proven itself stubbornly persistent in the past and, with a rich history of compelling, moving and humorous filmmaking, one can only hope that it finds a way to thrive once more.
See also:
Black Kite (dir. Tarique Qayumi, 2017)