This week, we bring you more than a dozen new narrative features and documentaries spanning the nations of China, the US, Taiwan, Australia and beyond.
Scroll down to learn more!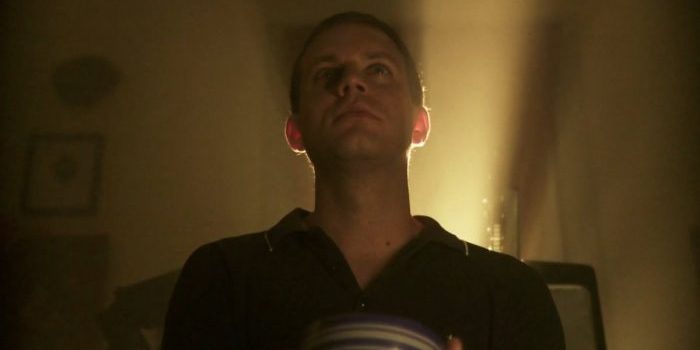 Bathing Franky (dir. Owen Elliott, Australia)
When an ex-con falls under the spell of a backyard magician, the illusion is shattered.
Watch Bathing Franky on FilmDoo (Not Available in Asia)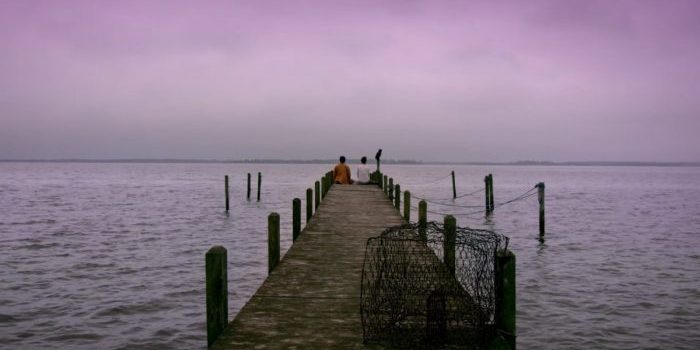 A young man's heart is breaking as he discovers his childhood love, the girl he grew up with, raped and murdered. He makes a fateful resolve to avenge her loss, thereby igniting a forty-year odyssey of revenge and death, which ends a continent away in a final climactic confrontation.
Watch Eyes of the Roshi on FilmDoo (Select Regions Only)
A young woman has her quiet life turned upside down when she receives an empty coffin in the mail. She then sets off on a twisting journey to find out who sent it and why.
Watch Living Room Coffin on FilmDoo (Not Available in Asia)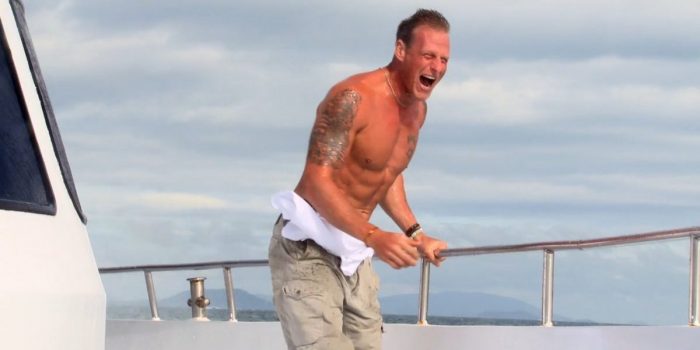 Return to Happiness (dir. Khalil Michot, USA/Thailand/Canada)
The life-transforming journey of a pro hockey player who, after having been imprisoned for dealing drugs and losing the things and people he loved most, seeks a return to happiness and redemption via a humanitarian journey into South East Asia.
Watch Return to Happiness on FilmDoo (Not Available in Asia)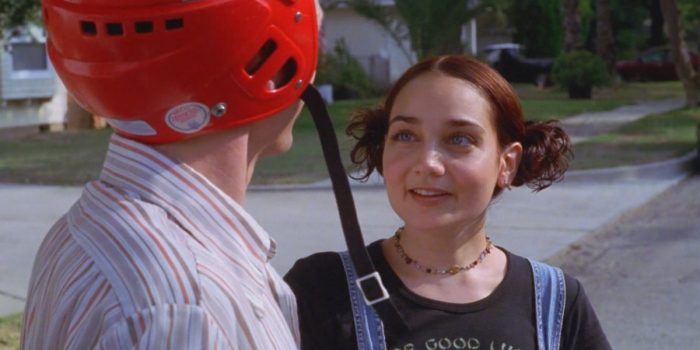 Harold Buttleman, small town tuxedo salesman, thinks he's the next great daredevil stuntman. He's not.
Watch Harold Buttleman: Daredevil Stuntman on FilmDoo (Select Regions Only)
Six friends having a weekly board game night are interrupted by a booming movie trailer voice from the sky. Inexplicably, they find themselves trapped in a Horror Movie. Who amongst them will turn into a homicidal killer? Who will be the sole survivor? And who will be the first to die in the shower? Struggling to break free from the stereotypes that would see them dead, each of the friends try to stay alive in whatever hopelessly desperate ways they can.
Watch OMG… We're in a Horror Movie on FilmDoo (Select Regions Only)
This film explores the life and work of Wharton Esherick (1887-1970) a painter and furnituremaker who came of age during the Industrial Revolution. At a time when America was enamored with consumerism and mass industry, Wharton moved to a rural farm outside Philadelphia, Pennsylvania, and began making sculptural wood furniture one piece at a time. A seemingly obscure artist who nevertheless influenced an entire art movement.
Watch An American Craftsman – Wharton Esherick on FilmDoo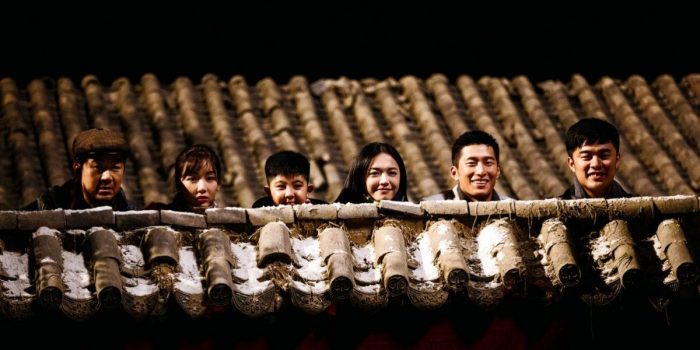 Recently widowed and retired geologist Guan Zhiguo (Zhang Guoli) eagerly anticipates the annual summer visit of his four children, but one after another, they call to cancel. He decides to step outside his Beijing courtyard to check up on his brood.
Watch Everybody's Fine on FilmDoo (Not Available in the USA or Canada)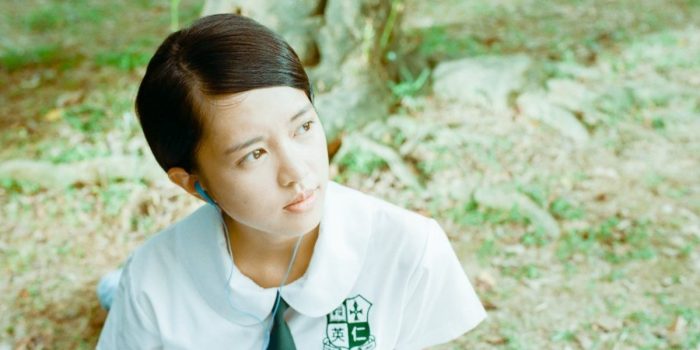 A wonderfully charming and bittersweet story about teenage friendship, idealist dreams and a city that transcends changing times, this rare Hong Kong-produced gem influenced by Hayao Miyazaki and Shunji Iwai sweeps with nostalgia. In search of an answer for her broken marriage, Gigi (Miriam Yeung, Love in the Buff) journeys into her shiny high school year memories only to discover a deeply hidden secret that will transform her life.
Watch She Remembers, He Forgets on FilmDoo (Not Available in the USA or Canada)
DiDi's Dreams (dir. Kevin Tsai, China/Taiwan)
In this one-of-a-kind fantasy comedy, Didi is an aspiring actress trying to prove herself to her superstar sister. She keeps having the same dream about the love affairs of a woman named Xu Chunmei, who owns a spaceship restaurant known for a noodle soup with an ancestral secret recipe. After overcoming countless hardships, Didi finally gets her long expected career breakthrough, but life takes unexpected turns at the same time and the truths about her dreams start to unveil. A hilarious and tearful ode to the golden age of local variety entertainment, reputed TV host and best-selling author Kevin Tsai's directorial debut stars his longtime partner Dee Hsu (Little S) in the most influential TV show in the Chinese speaking world, Kangsi Coming.
Watch DiDi's Dreams on FilmDoo (Not Available in the USA or Canada)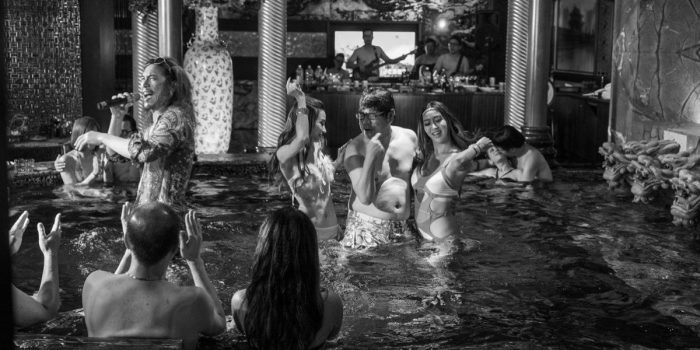 Underlining the gap between the have-nots' lives and the elites' world by switching between black-and-white and glamorous colors, The Great Buddha+ vividly illustrates a corrupted village in rural southern Taiwan with memorable style, heartfelt empathy, and whimsical humor. Security guard Pickle and his trash collector friend Belly Button kill time together in night shifts watching the American-educated boss's dash-cam recordings of his various sexual encounters with women. Against the buddies' will, something horrifying rather than erotic is revealed.
Watch The Great Buddha+ on FilmDoo (Not Available in the USA or Canada)
Free State (dir. Sallas de Jager, South Africa/India)
A random act of kindness sparks a forbidden love affair between a white girl and an Indian man during the Apartheid system in South Africa.
Watch Free State on FilmDoo (USA and Canada only)
A mysterious video falls into the hands of a troupe of reporters following an accident involving three thirty-something year olds – two men and a woman. The video chronicles the lives of the trio one week prior, during their road-trip through the French Riviera to shoot a commercial. Shot in the style of found footage – sometimes with an iPhone – this innovative film touts itself as the first "selfie" movie. But, this isn't a cheeky jab at today's culture of obsessive self-documentation. Director Lorenzo Corvino's debut film was born out of a desire to capture the spirit and frustrations of Generation X, the post baby boomers who inherited the economic crisis of the prior generation and who now struggle to compete with the increasingly tech-savvy younger generations.
Watch Wax: We Are The X on FilmDoo (USA and Canada only)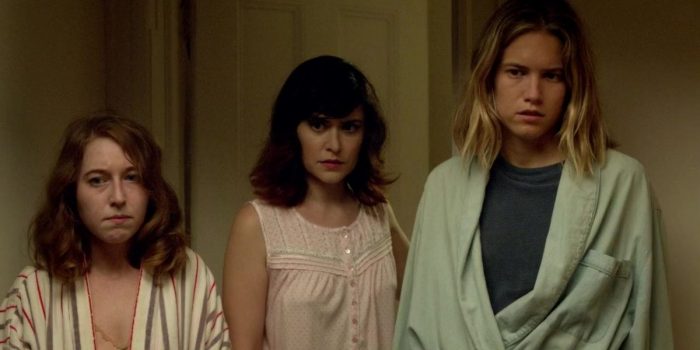 Ask for Jane (dir. Rachel Carey, USA)
A group of college students develop an underground network that helps women get abortions in pre-Roe vs. Wade Chicago.
Watch Ask for Jane on FilmDoo (Not Available in the USA or Canada)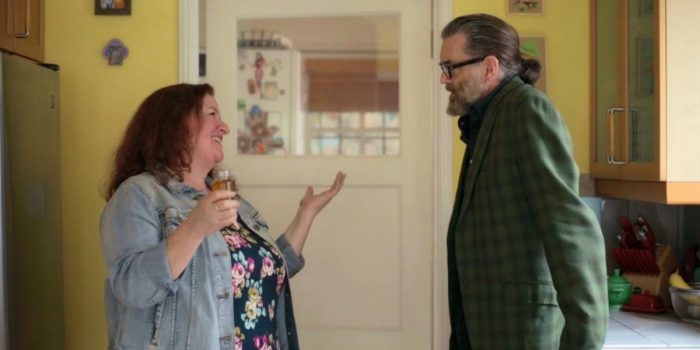 Wild Honey (dir. Francis Stokes, USA)
Wild Honey is an offbeat romantic comedy about a lonely, down-on-her-luck phone sex operator who falls for one of her callers, and flies across the country to find him.
Watch Wild Honey on FilmDoo (Not Available in the USA or Canada)