Director: Lei Yuan Bin
Berlin International Film Festival 2020 review
Award-winner Lei Yuan Bin's latest feature, I Dream of Singapore, had its international premiere as part of the 70th Berlinale Panorama programme this week. The film explores the lives of the Bangladeshi migrant community in Singapore, primarily through the lens of Md. Feroz Al Mamun, a migrant worker who has suffered a terrible injury at the workplace.
Feroz is just one of the 65,000 or so Bangladeshi labourers who escape the poverty of the country every year by travelling to Singapore to chase their "Singapore Dream." Trailing Feroz's often lonely journey, from his recovery to his return home, the film offers a glimpse into the vast Bangladeshi community working in some of the toughest jobs in Singapore.
The documentary also benefits from its occasional focus on a wide range of other individuals, whether it's the Muslim devotee in an "I [HEART] SINGAPORE" T-shirt who cries while he prays, or the work of Ethan Guo, who as the General Manager of the Transient Workers Count Too (TWC2), attempts to help the migrant workers who have faced discrimination or injuries. In broadening the focus, Lei reveals how the wider Bangladeshi community faces daily challenges and prejudice.
A particularly compelling sequence comes when Feroz returns home to his family in Bangladesh, with his case worker, Mr Guo, joining him on his emotional return. The scene grants poignant insight into the reasons why so many Bangladeshi men journey to Singapore, often at great financial cost, in order to make money for their families back home. The farewell scene when Mr Guo leaves is especially heart-warming, as they hug and embrace with tears shed all-round. It's a touching moment which highlights the positive impact of TWC2's work on helping Feroz and others to recover from their injuries and rebuild their lives.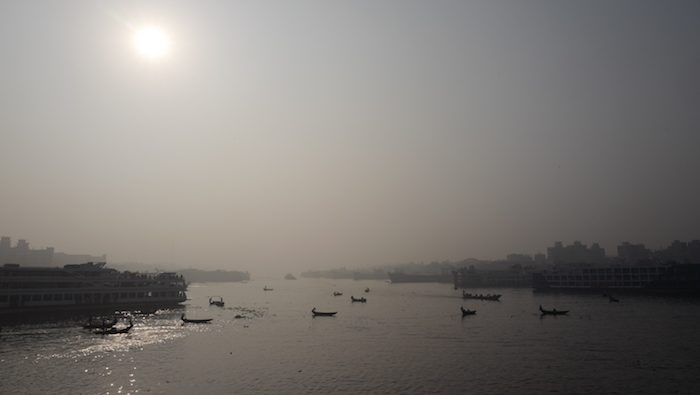 As the footage alternate between Singapore and Bangladesh, the film's excellent cinematography thrives on its two contrasting locations. Nonetheless, the lack of context can also render I Dream of Singapore difficult to follow at times, and the narrative structure, or lack thereof, perhaps leaves too much up to the viewer's interpretation. Though Lei has certainly tried to humanize the migrant workers as individuals with emotions, feelings and families of their own, there remains room for development in capturing the particulars of their daily lives.
It's a fine line that Lei's feature walks, raising awareness of the rise in racism against migrant workers in Singapore and the indentured 'services' that they provide, while criticising the government and the wider population in their treatment of these workers. It couldn't have been an easy task for any documentary filmmaker from the region, and for that, Lei deserves recognition and praise.
I Dream of Singapore provides valuable insight into a topic that few of us may be aware of. No doubt the 150,000 or so Bangladeshi low wage migrant workers in Singapore are living a form of modern-day slavery or indentured labour, one which we should all be concerned about stopping. The film's efforts in trailing Feroz on his journey and covering other individuals' stories helps provide some much needed exposure into this world and the issues that they face.
In that sense, the film is an important example of the crucial role played by documentaries in educating and raising awareness of these types of topics. That, in itself, would be enough to recommend seeking out I Dream of Singapore, a work that hints at compelling things to come from all involved.
I Dream of Singapore screened as part of the 2020 Berlin International Film Festival.
Find more Documentaries here.