Directors: Lise Akoka and Romane Guéret
MyFrenchFilmFestival review
Watch Chasse Royale on FilmDoo
Tough-as-nails Angélique explodes onto the screen, hurling insults at someone off camera and storming away, minus her shoes which she kicks off in a fit of rage. Her anger is a thing to behold and we see a lot of it – from her and from most of her immediate circle of family and friends in fizzy debut film Chasse Royale, a wonderfully assured work that all-too-willingly throws punches at the viewer yet leaves you wanting more.
An intriguing détente follows this opening salvo: at school, Angélique is observed through a window, standing in a puddle in her socks, radiating a mesmerisingly fierce energy. There is to be a film casting and Angélique is invited to participate. She's torn between desperately wanting this opportunity and a learned dismissiveness that doesn't allow her to yearn anything too much in case of disappointment.
Chasse Royale benefits from an outstanding performance from Angélique Gernez who, along with her younger brother Eddy (Eddhy Dupont), carries a simple but compelling narrative that plays out against a backdrop of suburban poverty. Yes, the family has a TV and a computer and Angélique has a mobile phone but what they don't have – don't allow themselves to have (with the exception of Eddhy) – is much hope for the future.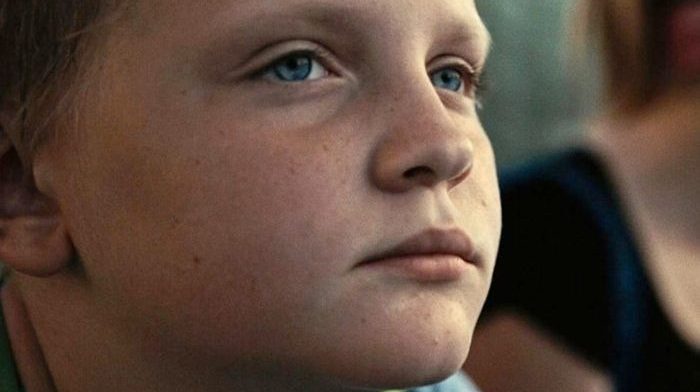 Written and directed by first-time directors Lise Akoka (who is also a casting agent and acting coach) and Romane Guéret (an accomplished photographer), this medium-length (28 minutes) film was unsurprisingly awarded the Illy short film prize as part of the Cannes Quinzaine des réalisateurs in 2016.
The cinematography is assured and the documentary style compelling. Shots are mostly tight, focusing on people's faces and resting on impassive, expressionless moments for a just a beat longer than is quite comfortable. We also see enough of the landscape to understand Angélique and Eddhy's environment. The choice to not film the mother in this story is an interesting one. It forces us to understand that there is nothing more her mother can do for Angélique. She's thirteen years old and if she wants a different future she is going to have to fashion it herself. Likewise, we don't see much of the casting agent either, although perhaps this is a meta nod to Akoka's polymathy?
Convincing production, locations and set design complement the realist performances, ensuring that this first-time film is anything but immature. Chasse Royale is a promising beginning for directors Guéret and Akoka – we look forward to what they have next in store.
Chasse Royale is available to watch as part of the 2018 MyFrenchFilmFestival, running 19th January to 19th February. Find the full lineup on FilmDoo here.
More from MyFrenchFilmFestival: