Directors: Clara Laperrousaz and Laura Laperrousaz
ArteKino Festival review
A summer of blissful aimlessness is complicated by a tragedy from years prior in Clara and Laura Laperrousaz's tender, quietly enveloping exploration of the many ways of processing death. Shot amidst the stunningly pretty landscapes of rural Portugal, Sunbeat's core drama stems from the pervasive influence of a re-emerging memory, progressing more through gradual shifts in mood, understanding and character dynamics than in any narrative twists and turns. A patiently paced work that's replete with nuanced revelations, the film offers an unusually approachable take on its heavy themes, allowing just enough freedom in the viewer's response for its rich layers of insight to feel wholly organic.
The various forms of reflection and repression in response to the terrible incident that haunts a family's Edenic vacation spot can be roughly divided between two points of view: the perspective of the parents, and that of the children. For married couple Iris and Gabriel, the life and death of their child Lila – who drowned in a pool on a previous visit to their holiday home – is a crushing reality that finds renewed potency upon returning to this location. For twins Emma and Zoe, their sister's death is a new revelation that Emma stumbles upon when she finds an old photo of Lila. Nonetheless, since Lila's life predates them, Emma and Zoe have the privilege of being able to see her passing as a sad but distant event.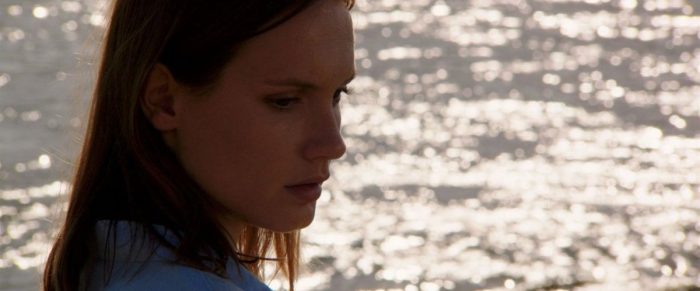 For Gabriel, the loss of his daughter has left him anxious, distrustful and sometimes threateningly unstable. With his two surviving children, he is fiercely overprotective, reacting with outrage when he finds out that Emma and Zoe have learned of their secret. His wife Iris, meanwhile, may initially appear more at peace with the past, but the trauma of her loss comes in waves of panic and despair that grow ever more formidable.
While the resurfacing tragedy puts a strain on the relationship between Gabriel and Iris, Emma and Zoe remain as tight as ever. As a film written and directed by two sisters, Sunbeat finds many of its most shrewdly endearing, recognisable – and, one imagines, personal – moments in the innocent interactions between this intimately connected pair. The revelation of their deceased relative initially sends Emma into a despondent mood that sees her eating less and nervously avoiding bodies of water. But after sharing the secret with Zoe, their sisterly bond allows for healthy expression and discussion – incidentally refuting Gabriel's defensive stance of secrecy and repression – as the twins come to terms with their absent third sibling and start to think of her as something of a guardian angel.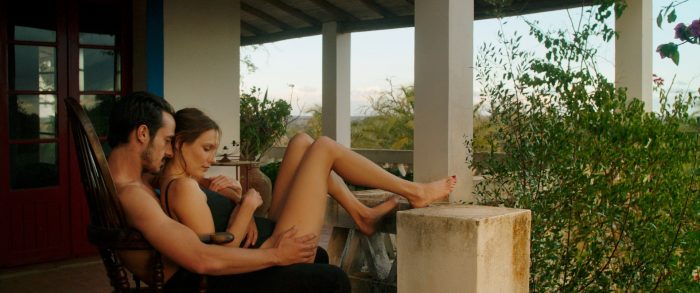 The film hits a mesmerising peak when the anxious perspective of the parents and the more naïve outlook of the twins find their most complex yet cohesive intermingling. It is a scene in which Emma and Zoe wander over to a nearby lake, unbeknownst to their mother and father. Their slow wade through shallow waters evokes the drowning of their predecessor filtered through the lens of a dark fairy tale, suggesting a necessary acceptance that sometimes awful things can happen to little girls, while simultaneously introducing the frightening notion that the children's curiosity may lead them to the same fate as Lila.
It is the naturalistic restraint of Sunbeat's execution that allows for such seamless movement between moods, ideas and perspectives. So when the drama does undergo a sharp escalation in stakes at the film's climax, this slightly jarring manoeuvre comes across as a lapse in confidence, as though the filmmakers were suddenly struck with the fear that all this delicate probing of grief, mortality and love was possibly boring their audience to tears. But aside from this slightly misjudged third-act conflict, Sunbeat makes for immersive and thoughtful viewing that's refreshingly short on manipulation. It's a film of profound balance, where cautiously optimistic suggestions of reconciliation – between ugliness and beauty, past and present, life and death, innocence and experience, parent and child, husband and wife – convince only because the delivery is similarly harmonious.
Sunbeat is available online in Europe as part of the ArteKino Festival, running from the 1st to the 17th December. More info here.
Watch on FilmDoo: