FilmDoo is a proud partner of the ArteKino Festival, an online film festival brought to you by ARTE and Festival Scope that will be showing an exciting selection of stimulating and original European arthouse films for audiences across the continent, running from the 1st to the 17th December.
For a lucky few of you, we are offering the chance to win a free Festival Pass that will allow you unlimited access to all the films available in your region from ArteKino's online library, even if tickets are sold out. Simply fill in your details on the competition page before Thursday 7th December. Winners will be notified on the 8th December. Please note that only audiences in Europe will have access to ArteKino's selection of films.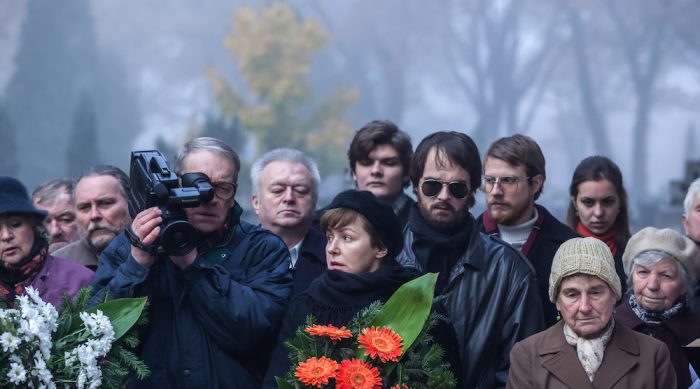 The ArteKino Festival was launched in 2016 with the aim of granting wider exposure to modern European arthouse cinema.  It is a free online event with a limited number of tickets available to viewers in over 40 European countries. Screenings will also be held in cinemas across France, and in London, Madrid, Bucharest and Berlin.
FilmDoo co-founder Weerada Sucharitkul expressed excitement at being partnered with ARTE for this forward-thinking event. "FilmDoo is all about bringing great and under-appreciated films to an international audience," says Sucharitkul, "We are delighted with this year's line-up and believe that ARTE is doing important work in raising awareness of a variety of European talent without the exclusionary prices and long waiting times of traditional festivals."
ArteKino's lineup of 10 films range from The Last Family, an unsettling biopic of Polish  surrealist painter Zdzisław Beksiński, to The Giant, the poignant and humorous story of an autistic and severely deformed man's struggle to win the Nordic championship of pétanque. Viewers will also be able to vote their favourite film to win the ArteKino Audience Award.
Click here for your chance to win unlimited access to the ArteKino line-up in your region (Europe only).
The ArteKino Festival runs in Europe from the 1st to the 17th December with a limited number of free tickets available for each film.
For more info and the full line-up of films available in your region, click click here!