After opening an office in Paris last month,  FilmDoo continues to make headway with their European expansion, releasing a variety of European cinema that spans a dozen nations, from Greece to France to Germany and beyond.
We're also releasing internationally the classic 1993 Vietnamese drama, The Scent of Green Papaya from world renowned director Anh Hung Tran.
Panama (dir. Pavle Vuckovic, Serbia)
When Jovan starts dating Maja, he notices intriguing indications of Maja's parallel life. In a web of lies, jealousy and passion, Jovan loses himself only to find who Maja really is.
An embittered young man assumes a new identity and moves into a lavish mansion. But after an unsettling visit from a vaguely familiar guest, the house becomes a deathtrap.
Watch The Man in the Orange Jacket on FilmDoo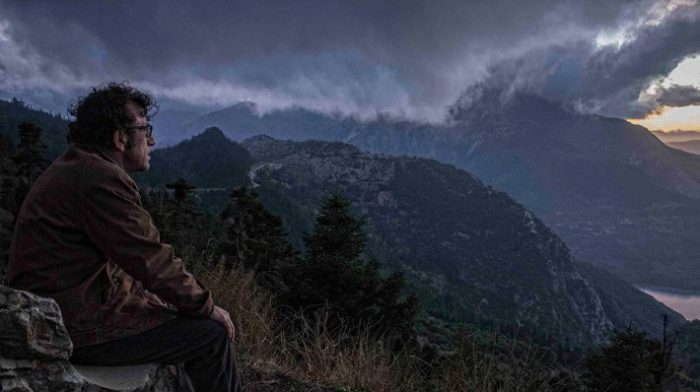 The Enemy Within (dir. Yorgos Tsemberopoulos, Greece)
Kostas, a 48 year-old father and husband contemplates violent revenge after a group of men come and ransack his home in the middle of the night.
Watch The Enemy Within on FilmDoo
After her mother decides that eighteen-year-old mentally disabled Dora no longer has to take sedating drugs, the young woman begins to blossom.
Watch Dora or The Sexual Neuroses of Our Parents on FilmDoo
Supernova (dir. Tamar van den Dop, Netherlands)
Meis is 15, lives in the back of beyond and aspires to a grand and stirring life, but all that happens is the passing of the time, waiting for the next car to crash.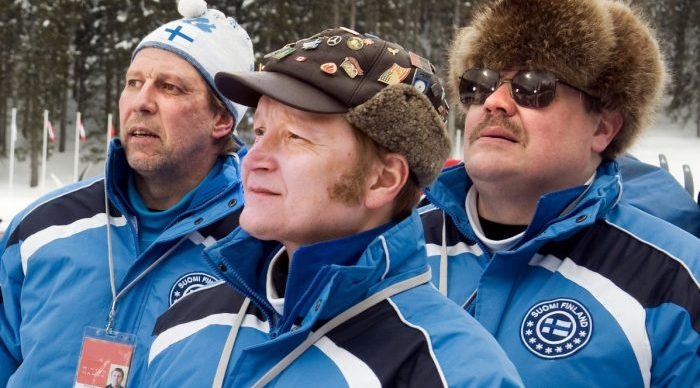 Unemployed typesetter Toivo's life is about to change in this gloriously retro Finnish comedy when his wife convinces him to be a model citizen and donate blood. Little does he know that the blood running through his veins will prove precious to Finland's national ski team.
Watch A Patriotic Man on FilmDoo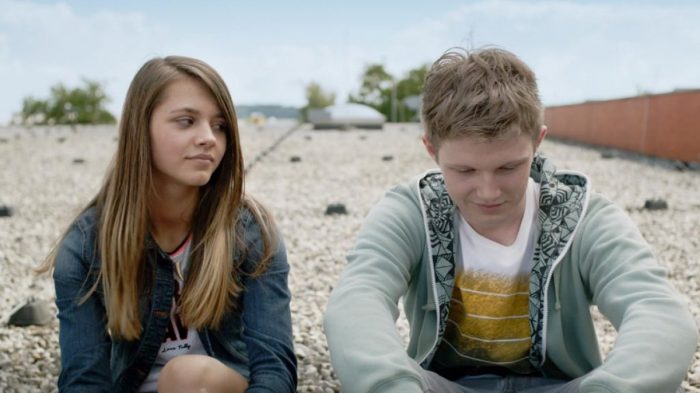 One of Us (dir. Stephan Richter, Austria)
In a story inspired by true events, 14-year-old Julian's bleak suburban life meets with tragedy on the night he and his friend Marko break into a local supermarket.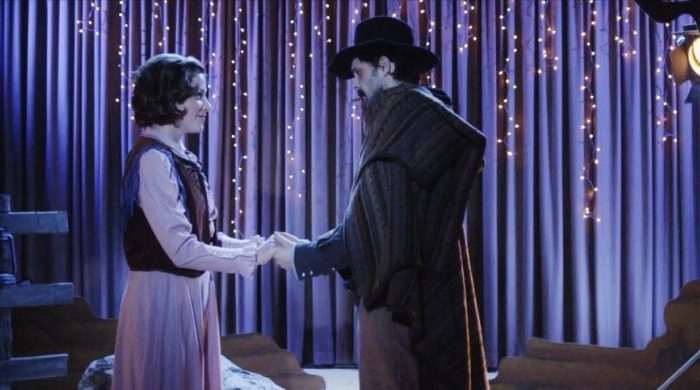 Cowboys (dir. Tomislav Mršić, Croatia)
A theater group composed of anti-heroes who float lost in time and space, in a town where it seems that the sun sets in the east, come together with one set goal: to make a play.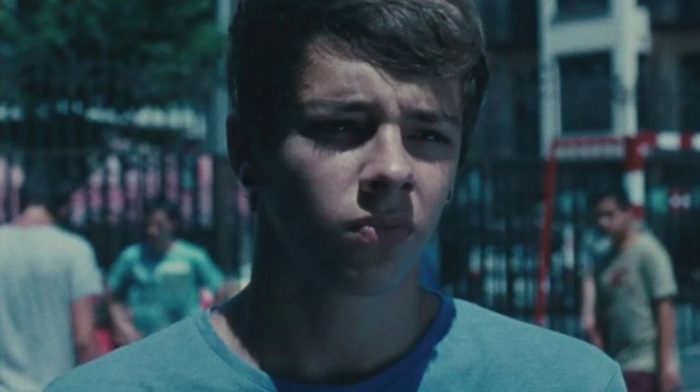 Hidden Away (dir. Mikel Rueda, Spain)
At age 14, Ibrahim and Rafa suffer through life changes together in this coming of age story. The two experience first love in a way they never could have imagined, and are forced to keep it hidden away.
The Gambler (dir. Ignas Jonynas, Lithuania)
Vincent is a star employee at an emergency services station with a secret gambling addiction. He grapples with overcoming debt, fast cash, and potentially love, in this masterfully crafted and gripping drama.
A documentary about the world's biggest women's wind orchestra and how sixty-six "ordinary" women of all ages come together and manage to bring something really great onto the stage.
Watch Everything But Oom-Pa-Pa on FilmDoo
Berlinized (dir. Lucian Busse, Germany)
The film Berlinized takes you on a tour to 1990s' Berlin-Mitte, both capturing and reflecting on this very unique feeling at a certain place in time.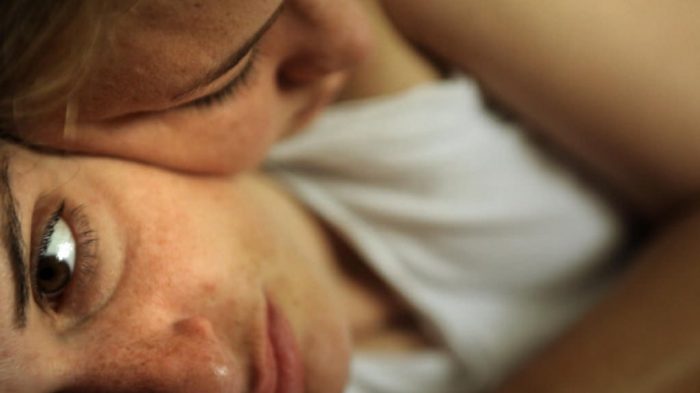 Floating! (dir. Julia C. Kaiser, Germany)
Katha and Jana are about to get married and have already found a sperm donor to have a child. At her bachelorette party Katha meets Momo, the donor she never wanted to get to know personally, while back in Berlin, Jana is confronted with her clingy ex-girlfriend.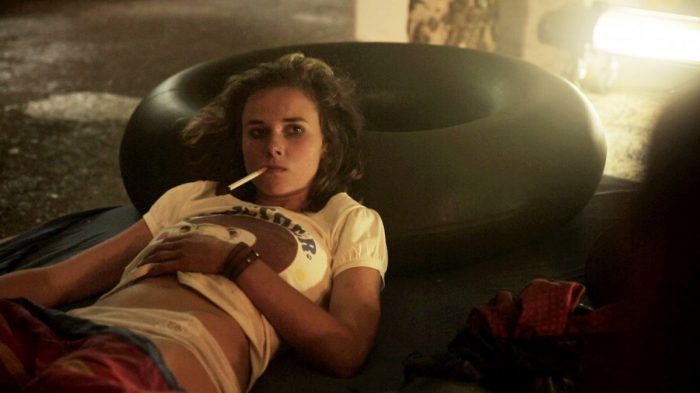 Lotte (dir. Julius Schultheiss, Germany)
Lotte is impulsive, rough around the edges and leads a colourful life on the streets of Berlin, stumbling from man to man and flat to flat. Her happiness is short-lived when a person from her past and a newly found friend form a relationship that Lotte cannot run away from.
The Word (dir. Anna Kazejak, Poland)
Three weeks ago, Lila's world fell apart when her boyfriend, Janek, was reported kissing another girl during a party. Days before the end of the school year, Lila tells Janek he has 24 hours to prove his true love or they can never be together again.
Man at Bath (dir. Christophe Honoré, France)
A cute gay couple goes to extraordinary lengths to prove that they're not in love with one another between the suburbs of Paris and the skyscrapers of New York.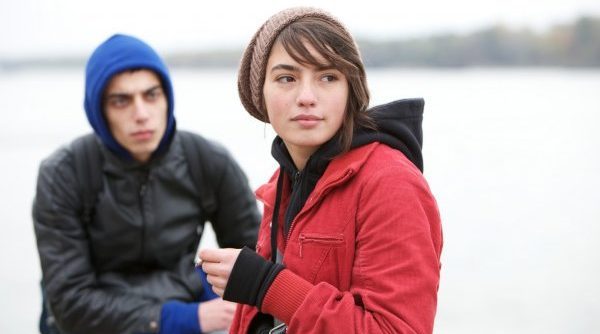 Avé (dir. Konstantin Bojanov, Bolgaria)
While hitchhiking from Sofia to Ruse, Kamen meets Avé, a 17-year-old runaway girl. With each ride they hitch, Avé invents new identities for them, and her compulsive lies get Kamen deeper and deeper into trouble. Reluctantly drawn into this adventure, Kamen begins to fall in love with the fleeting Avé.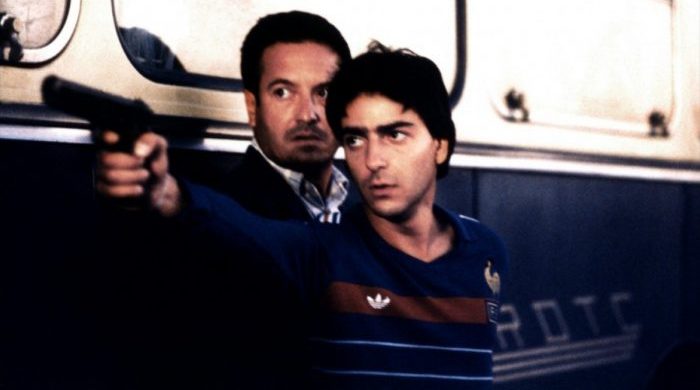 Bruno's girlfriend, who lives in another town, doesn't believe he loves her. So he decides to prove his love by doing something "crazy" and ends up hijacking a school bus full of children at gunpoint to go see her.
Watch In the Eyes of the World on FilmDoo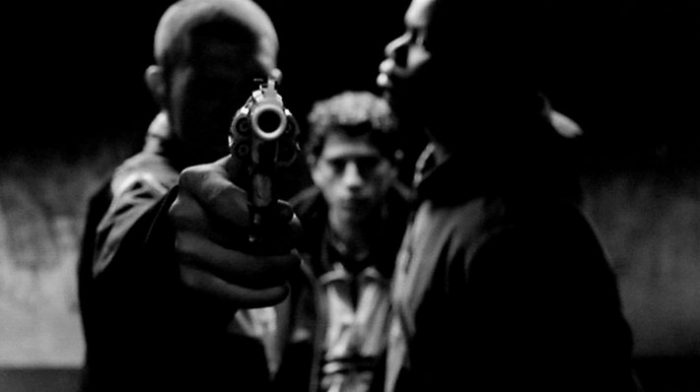 La Haine (dir. Mathieu Kassovitz, France)
When a young Arab is arrested and beaten unconscious by police, a riot erupts in the notoriously violent suburbs of Paris. Three of the victim's peers wander aimlessly as they try to come to grips with their outrage over the brutal incident, obtaining a discarded weapon on the way.
 
On Tour (dir. Mathieu Amalric, France)
Formerly successful television producer Joachim Zand returns from America to his native France, where he tours the French port cities with his burlesque striptease troupe. Old conflicts are, however, reignited upon the return to the French capital.
Tchernobyl, 1986, a few hours before the disaster. Piotr and Anya's wedding is interrupted by a fire at the power station.
Watch The Land of Oblivion on FilmDoo
In this Vietnamese drama, a young peasant girl named Mui is hired to work for a well-to-do family in Saigon. Although the household's fortunes change for the worse, Mui stays with them as a servant and grows infatuated with one of their friends, the handsome Khuyen.