By Amy Faulkner
Directed by Arto Halonen
Watch A Patriotic Man on FilmDoo
Only earlier on today the headline jumped out at me on my Twitter newsfeed: "Doping allegations 'a declaration of war' on athletics- Lord Coe". Today, not thirty years ago, but today a news article has been published claiming that 800 athletes, and a third of all medallists in endurance events at recent Olympics and World Championships had suspicious blood test results. It is not for its novelty that this headline jumps out of the screen, drawing my eyes away from all else on my page, but for the fact that I have just watched A Patriotic Man by Finnish film director, Arto Halonen, set in the late '70s. This is a film which makes light of the perhaps slightly more serious issue of the murky world of sports competition that turns pretty, bubbling blonds into selfish, unscrupulous brats (cue cute, pixie Aino played by Pamela Tola). That Halonen has managed to throw us over thirty years into the past and then into rather remote and wintry Finland and not leave us stranded, nonplussed, at the top of that ski slope, is a great feat in itself. It says something about the film's universal relevance. It also says something about Halonen's wonderful, slightly bumbling and comedic slant and his likeable cartoonist cast.
A Patriotic Man hurtles full speed out of Scandinavia with a leap and then a twist. This is not your normal tale of underhand drug taking but instead it is about the perhaps equally reprehensible pumping of haemoglobin loaded blood into your prospective champions. Halonen juggles his serious plot with humorous lightness and playfulness. This is a film which knows its own limits, as the camera slows and pauses, at times quite gracefully, before skidding towards the slightly predictable finish line. No doubt, however, we get some great one liners along the way.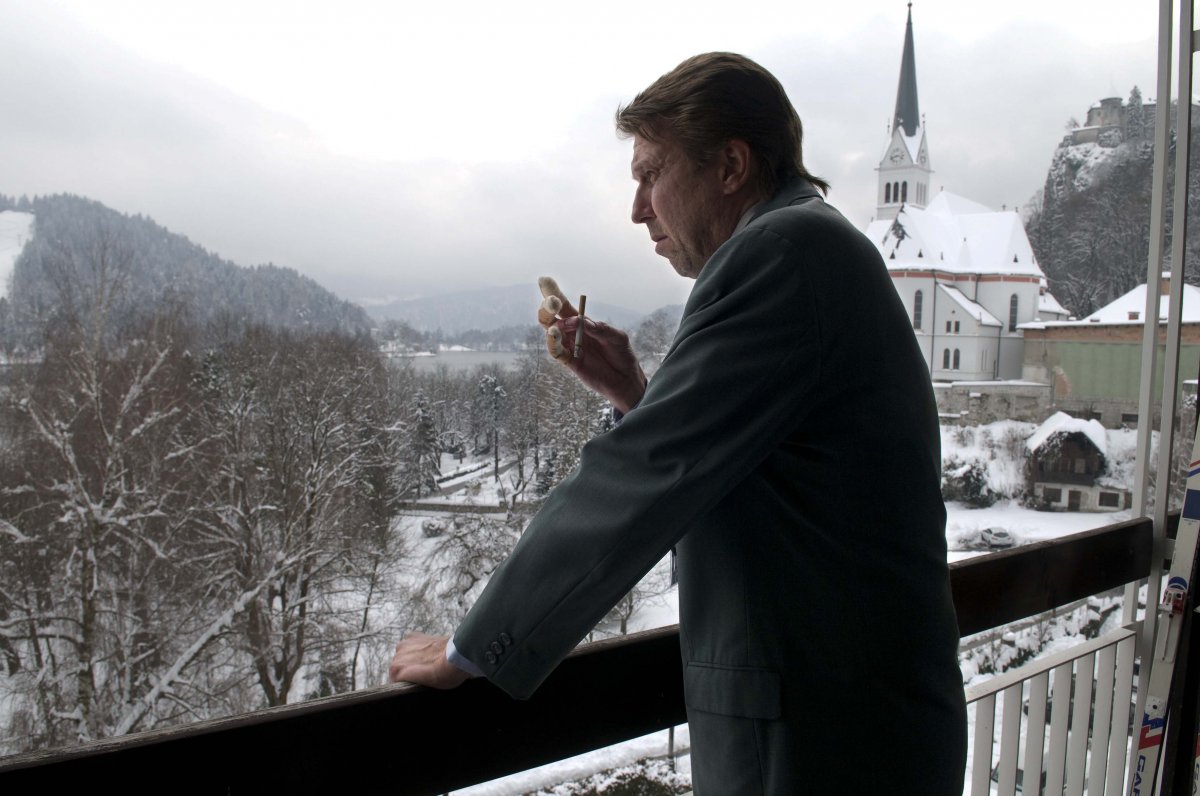 Toivo (Martti Suosalo) is out of work and without commitment. When his wife tells him to do something useful, like give blood, the film sees Toivo lumber along dutifully to give something back to his fatherland, in a rather submissive and nonchalant manner that characterises his behaviour throughout the film. It is only when he is there that he finds out that his blood has an unusually high count of haemoglobin which is incredibly beneficial to the sporting kind. He is then left to battle with his 'moral conscience' (shall we skim over the fact that he cheats on his wife more than once throughout the course of the film) about whether to donate his blood and contribute towards a possible gold medal for Finland in the Olympic games or if he'll meekly duck out and trundle back to his couch and beer and his nagging, jogging enthusiast of a wife. Once his fate is secured as donor, he obligingly carries his burden and becomes more and more involved with the team and with Aino.
Toivo is your gentle, teddy-bear protagonist who we will never really work out how much we like. Pleasure-seeking and idle, he is never irritating and, at first at least, he is as easy to like as he is easy to read. Suosalo delivers a polished performance albeit without shine or sparkle, but is always reassuringly natural in his role.  He seems to embrace a sort of 'when in Rome' mantra, not with gusto but rather with a mild sniffing interest, which sees him slipping into some rather licentious and laughable scenarios. He's a great boulder of support however against that creepy crew of felonious colleagues with superb performance from Janne Reinikainen as coach Ilmo. With his snarky manner and dodgy sideburns he never seems like too big a threat. The real villain of this film turns out to be the corrupt sporting world as a whole, which sucks athletes into a vicious cycle demanding them to compete beyond what is human and possible.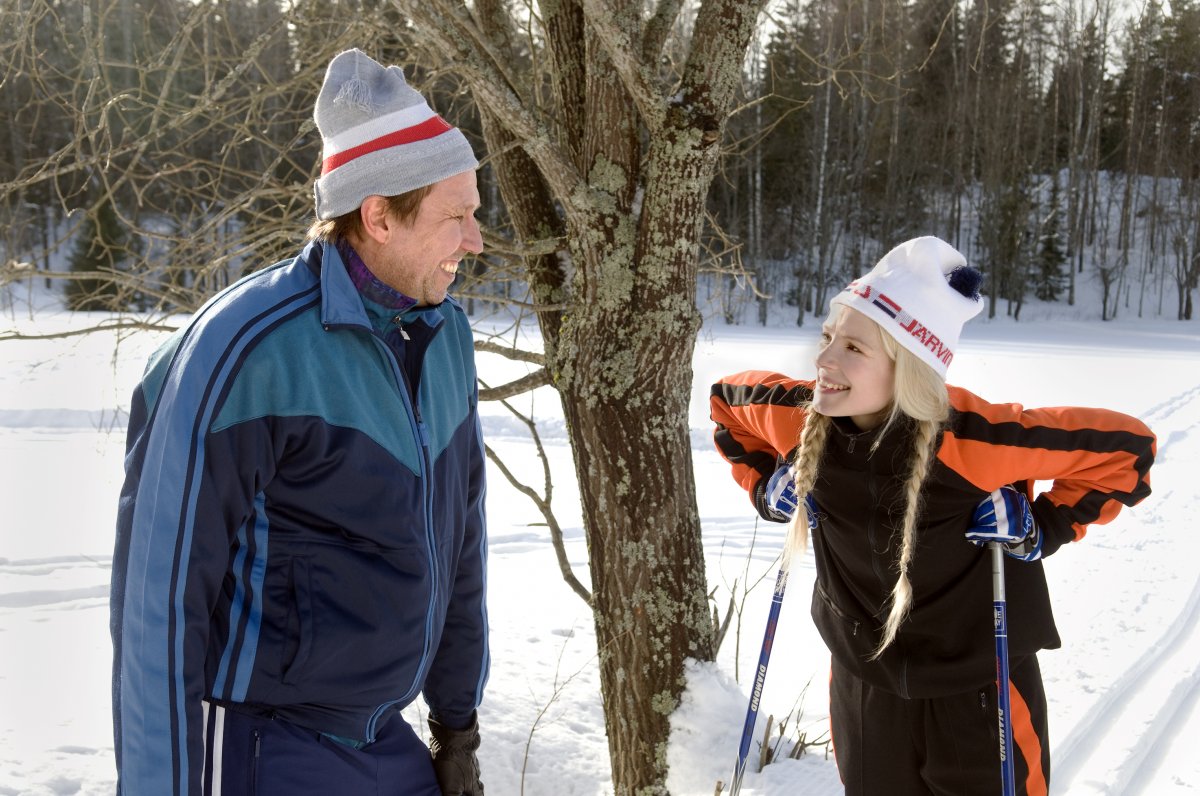 Rather more questionable is the relationship between Aino and Toivo in this film. The latter's caring and watchful eye over this gentle sprite seems from the start to be delivered with avuncular tenderness. It is easy to assume this will flourish into an unconventional friendship typical of such films about determination and personal success. Halonen catches us out when the relationship turns racy which knocks the film a little off balance.
The film is laudable for its ability to speak out beyond its own territory and the most touching moments in the film are those which are truly universal. Halonen is not afraid to resort, at times, to the most simplistic of gestures. During the penultimate transfusion, Toivo to Aino, a simple thumbs up is all that is exchanged between them, but that's enough to warm our hearts.