Two new Chinese short films are now available to watch for free on FilmDoo. Hou Zuxin's documentary My Dad's a Rocker and Di Luo's drama Swim in the Cold are two very different films which both centre on fathers and their daughters.
My Dad's a Rocker explores the life of the director's father Hou Muren, a rock musician whose band were prominent in the Chinese rock scene in the 1980s. After suffering the harsh physical impact of a stroke, he is determined to begin composing again and prove that his rock spirit is still very much alive.
We spoke to Hou Zuxin about the film's inspiration and creation:
How did you find the experience of making a film with your dad?
I didn't realize that making a film about my family could be so challenging. You might think that you should know your father pretty well, but actually there are so many things about him that I don't really know, since we never had the chance to talk about them. Such as the stories of how he became a rocker, or how he felt about his illness… there were many times I was crying behind the camera while listening to him.
The people in the film seem to feel nostalgic for what Beijing was like when they were younger. How do you think the city has changed since then?
I remember when I was little, my parents would always put me in the back of their bicycle, and biked a long way to watch certain play, which was in some very tiny theatre that crowed with poor but enthusiastic artists. I barely understand what those plays about, so I spend a lot of time looked around – the faces of those young artists, the dark brown wood of the theatre's ceiling, the old leather smell of the ancient sofa… I often tell people that Beijing was like that theatre to me, it's old, it's dirty, it's exciting, and it's always hunger for something now, and most importantly, it's full of artists – good or bad.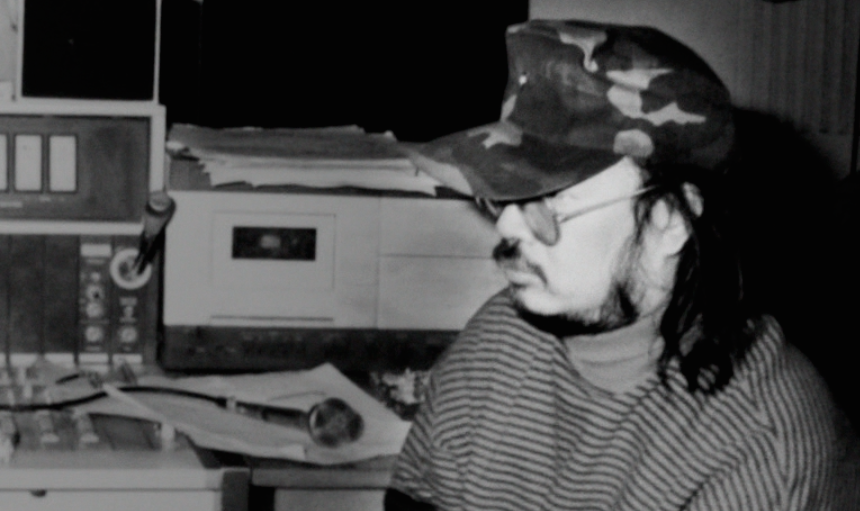 How do you think life changed for your father after his stroke?
My father was in the stroke recovery hospital for months. The doctors were great, but somehow there are so many patients who have lost their faith to live. Some of them are like my father who has lost the ability to talk and write, but there are more people who can't even move or eat. They were screaming and struggling everyday, and their families were also suffering together. I wished there could be more psychologists who could help both the patients and also their families to facing the issue. As for the society, I do feel that every time when my father directly tell people that he is recovering from stroke, please give him some extra time to communicate with them, people will show him lots of respect and patience.
Do you agree that rock music should be political?
As one of the rockers told me during our interview: great rock songs would reflect what's going on in the society, musicians should be always sensitive and critical.
Are you currently working on any new projects?
I'm writing two narrative scripts right now. One of them is a dark comedy about a suicide road trip, and other is about two fucked-up musicians meet in the prison and start composing again.   
___________________________________________________________________
Di Luo's drama Swim in the Cold also follows a father/daughter relationship, but one that is far more conflicted. This drama explores a daughter's desperation in the face of her father's sickness, and her determination to help him, no matter the cost.
We spoke to Di Luo about the film's background and character development: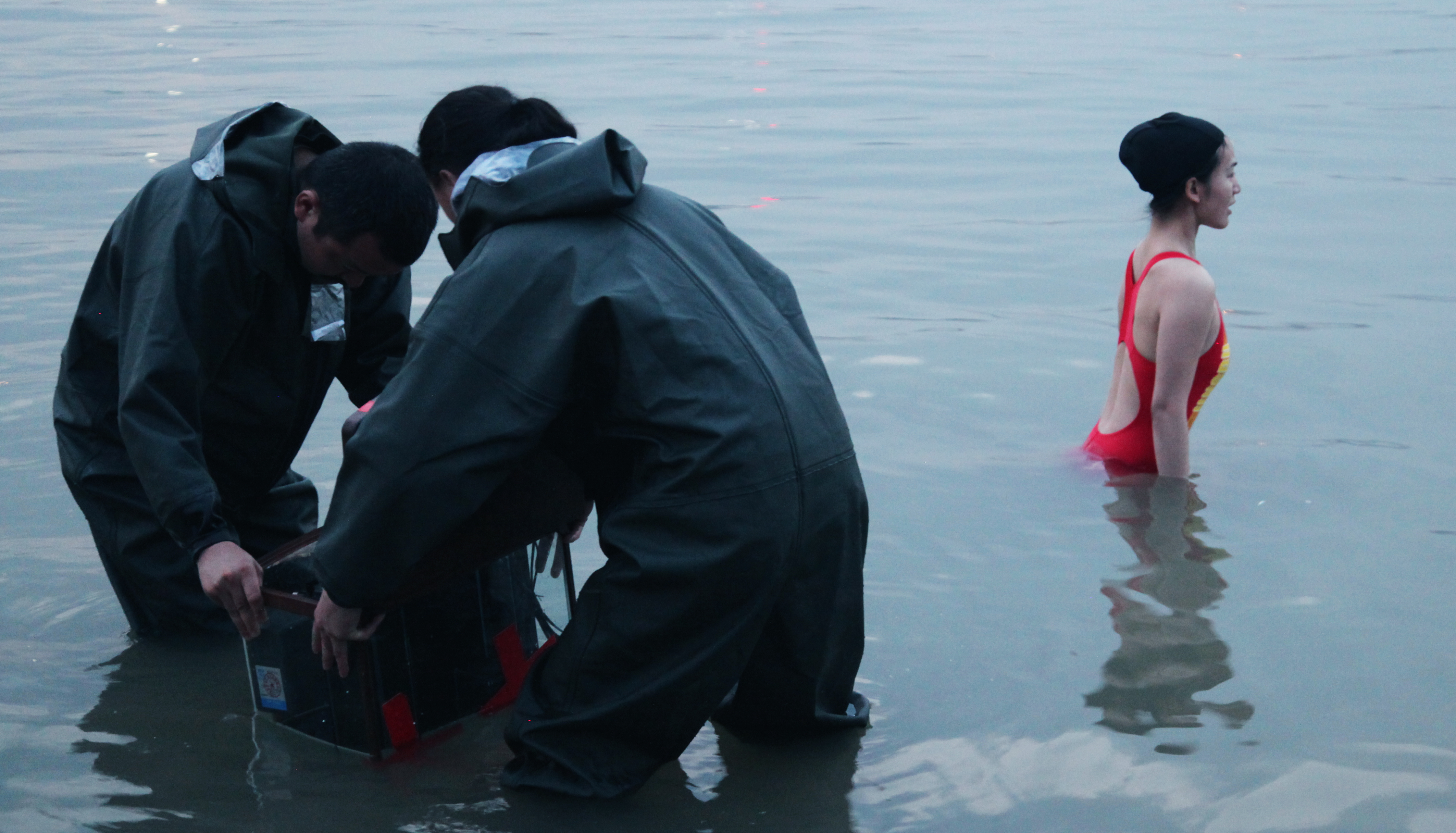 We are told that the film is based on a true story – what exactly was this inspiration?
When I first started the preparation for my undergrad thesis, I was writing my own story. One day, I saw a very brief news story on Weibo reporting that an old man is severely ill and that the medical treatment is too costly to his family. In order not to become a burden to his adopted daughter, he committed suicide. At first glance, I was very touched by this but I didn't give too much thought to it, because I thought there are too many touching things nowadays. So I simply kept writing my own story, trying to turn it into a short film. Two months later, the same news appeared on my Weibo feed again. As I was reading it, I was surprised that I was still so touched by it, despite the fact that I had known the story already.
When I realized that I was still drawn to the story upon my second encounter with it, I believed that there was something more or kind of tension in the story that was attracting me. Even though I was still determined to write my own story, I wrote a story based on the news, because I knew that it touched me profoundly, and I treasured this kind of emotion a lot. I believe that only when I have a genuine feeling for the subject, can I really shoot a film that will also touch the audience. Once I was truly drawn by the story, the writing process happened extremely smoothly. I finished the first draft in only a few hours one night. 15% of the story you see now borrowed the original news, and I filled in the rest.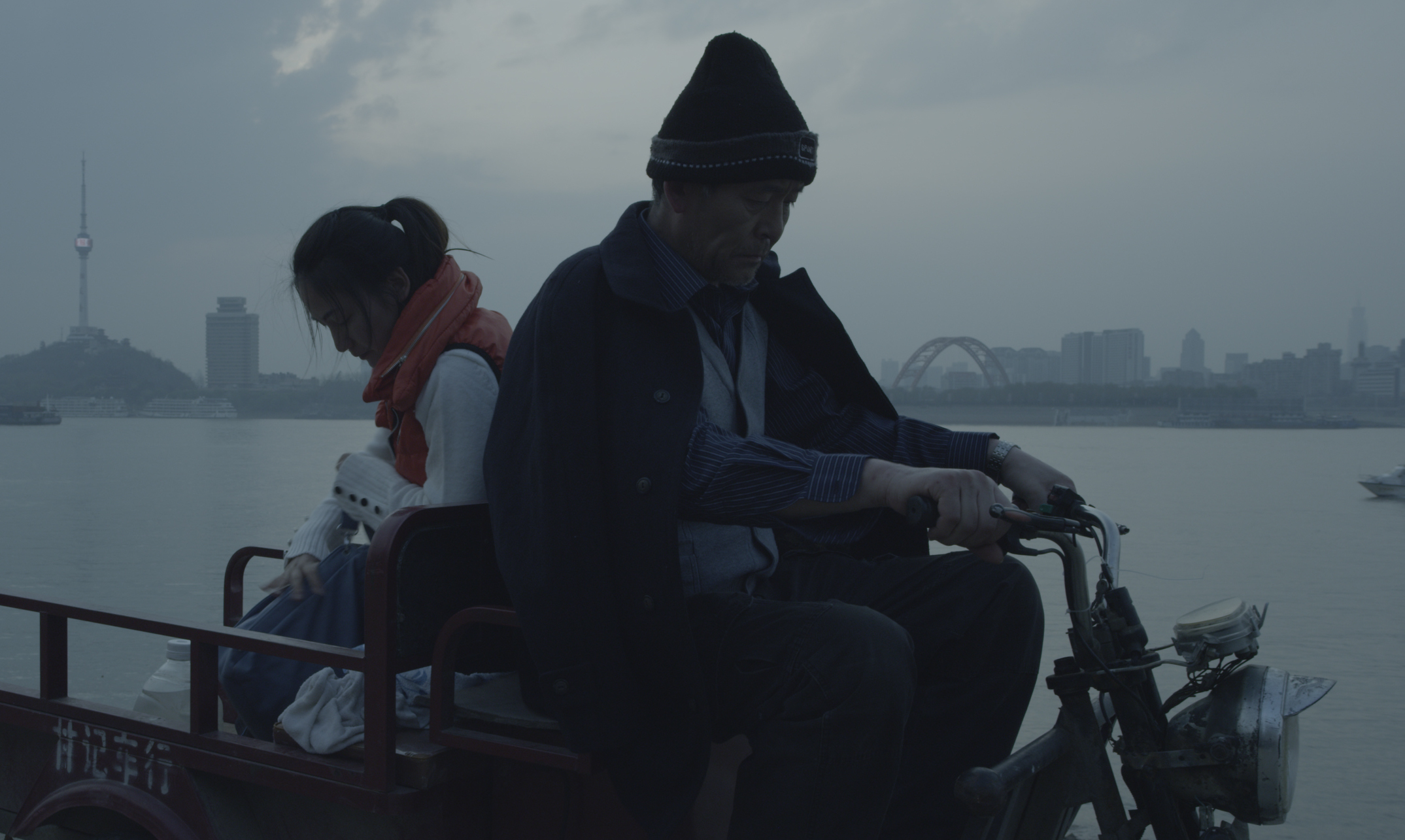 Why did you decide to focus on a conflicted father/daughter relationship?
First of all, it is simple but rich. I understand that there is no way for me to include too much in a short film. So I'd rather choose something simple, then I will have enough time to craft the details of it. Secondly, I think fathers are introverted in the expression of love. In Swim in the Cold, the reticence of the father contrasts to his intense love for his daughter. There is quite a lot of compelling tension in this kind of contrast. Personally, I've always been fascinated by this sort of contrast, which I sense quite often in my culture.
The main character has a vast array of pressures and becomes more and more desperate throughout the film – why did you choose to explore this kind of experience?
The daughter's struggling and desperation are due to her love for her father. On the other hand, her father has a very different manifestation of love. If we say the pressure experienced by the daughter makes her feeling like struggling in the freezing water all the time, the love between her and her father would be the warmest thing to her.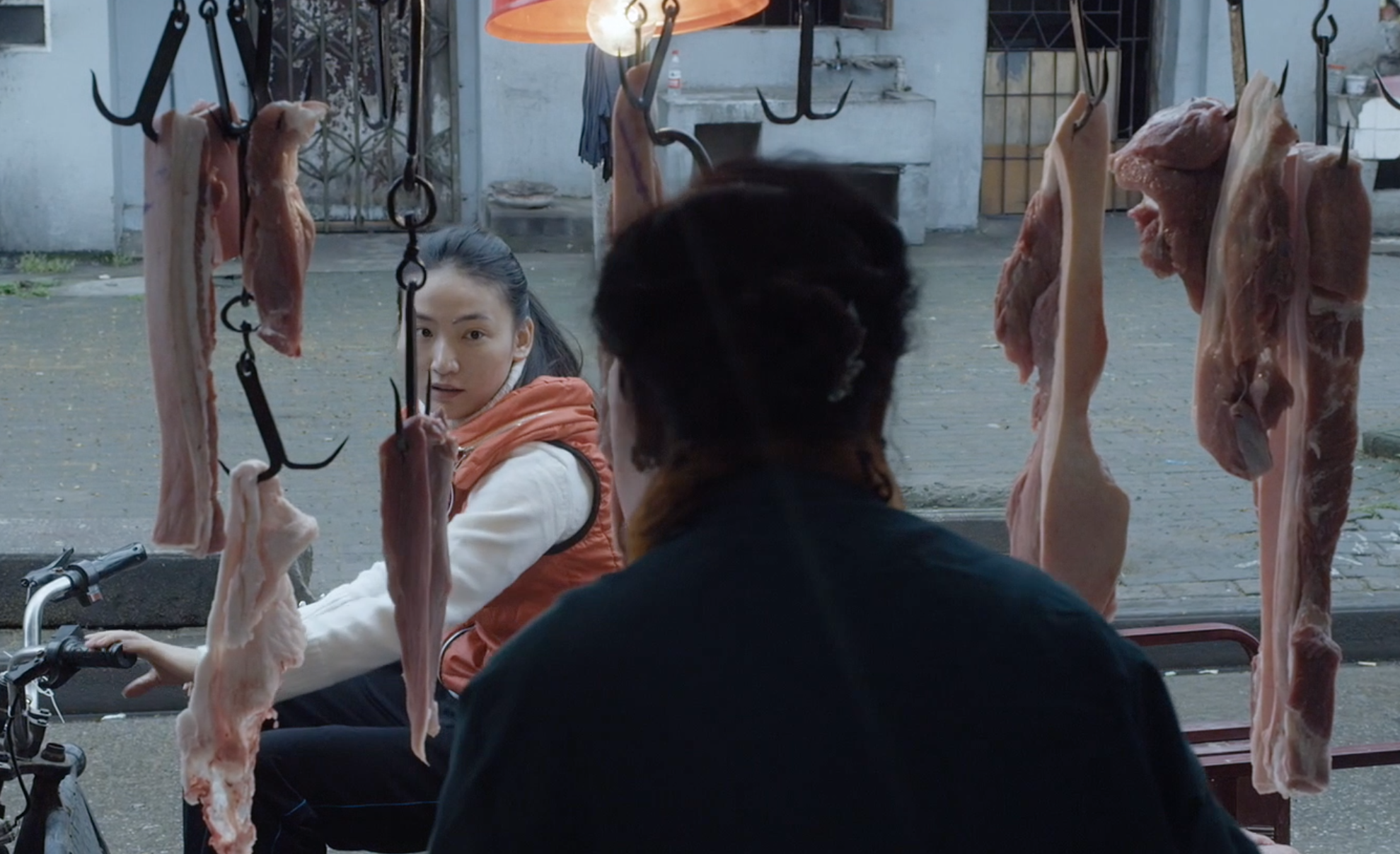 How important or relevant do you consider the social context of the film to be?
To me, the idea of social context wasn't really on my mind when I was making it. Its only influence on me was that I was really trying to get into the society or the world of the characters. I wanted their lives to be believable, so I really paid attention to the world they would live in. I spent weeks walking in the kind of neighbourhood they would live in, and talking to the people who actually were living in the community. To me, the society of the characters turned out to be the texture of mundane living.
Are you currently working on any new projects?
Not really. I'm focusing on my academic studies at school, and I enjoy it very much. I'm definitely going back the world of cinema, which I miss a lot. 
FilmDoo Also Recommends: