By Emilie Van Blarcom
Director: Palve Vuckovic
Following his success with shorts such as Run Rabbit Run, which won the Premier Prix at the 2003 Cinéfondation, Panama is Serbian writer and director Palve Vuckovic's fascinating first feature film. Slaven Doslo stars as Jovan, an architect student who has coasted through life trying to sleep with as many girls as he can. His best friend, Milan (Milos Pjevac), is also student who constantly challenges Jovan to these sexual conquests. One night in a club Jovan approaches Maja (Jovana Stojiljkovic), telling her straight up that he wants an open relationship, to which she agrees. As the relationship begins to develop, Jovan attempts to keep himself distant, trying to avoid any emotion. Maja leads a broken life herself; her mother died when she was young, her father is absent, and her grandmother has been her caregiver. It is obvious from the beginning that Maja is a confident and independent girl and Jovan soon realizes that their 'friends with benefits' arrangement is more difficult than he expected. Little does he know, Maja has secrets of her own that he won't want to confront.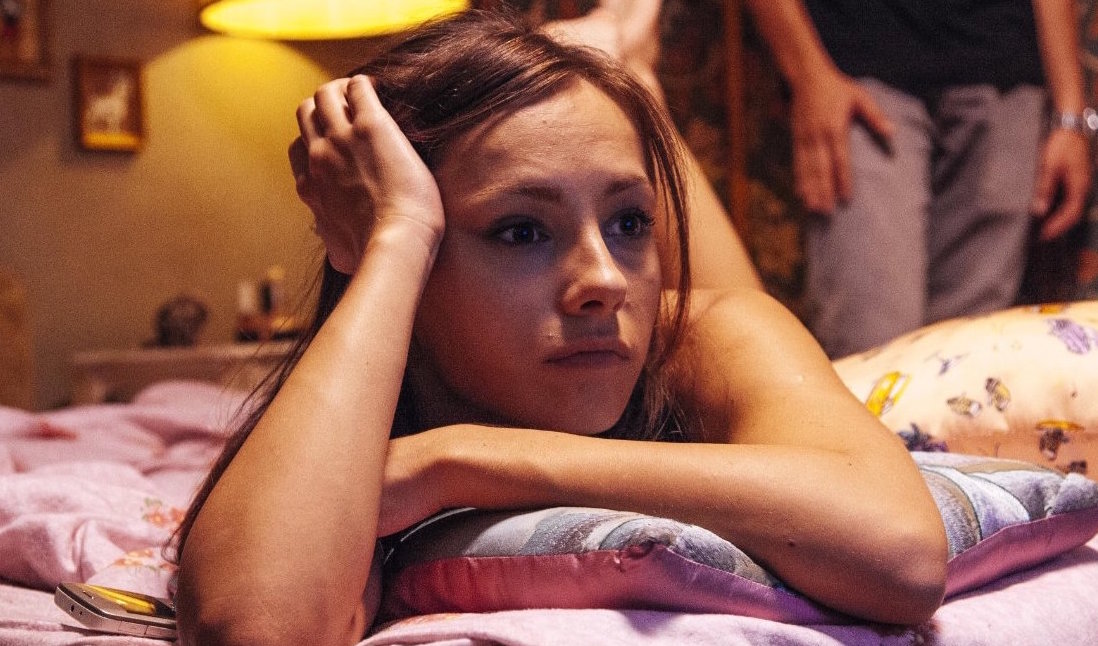 The film is filled with sex and desire which develop as Jovan gets deeper into Maja's life, while she continues to be a mystery. Vuckovic uses dark images in order to capture how the characters are enigmas to each other. The film's camerawork often reflects the uneasiness of Jovan and Maja's relationship, while making use of more stability and light when depicting other scenes outside of their life together. Jovan continues to try and distance himself from Maja, he even breaks up with her several times. However, Maja is irresistible to him and he always finds himself crawling back. As Jovan starts to get a grip on his life and lands a job at an architecture company, Maja is working at a book store, while constantly 'doing business' on her phone.
Panama also illustrates powerful gender roles within society. Jovan is presented as a macho man that uses sex to feed to his ego, while Maja comes from a rough childhood and appears to use sex to feel wanted. In this way, Vuckovic manipulates stereotypical ideas of the ways in which men and women use sex to gain something more from life or to feel in control. The two characters both begin to spiral out of control when they realize that the other is starting to hold a piece of them. The trust issues they both share get in the way of their feelings and ultimately break the relationship. The mysterious black BMW car that keeps popping up throughout the film is a symbol of this distrust and the atmosphere of paranoia.
The film's big climax occurs on a trip that Jovan organises for him and Maja. While it initially seems like things could finally be going in the right direction, the situation takes a sudden turn for the worst. Jovan appears to have had a change of heart, but Maja does still not seem willing to change her lifestyle. The film concludes in a quite ambiguous way, and the audience is left, perhaps frustratedly, wondering what will come of Jovan and Maja in the future. The film's biggest challenge is its struggle to connect the two main plot-lines, which causes it to become a little shaky towards the ending. However, the feature's aesthetic reward remains consistently strong throughout.
Watch Panama on FilmDoo now!
FilmDoo also recommends: