Director: Aik Karapetian
Watch The Man in the Orange Jacket on FilmDoo
Written and directed by Aik Karapetian, The Man in the Orange Jacket is one of the first horror films to come from Latvia. The blood-filled thriller, which is Karapetian's second feature, follows a nameless man (Maxim Lazarev) who aims to teach his boss (Aris Rozentals) a deadly lesson.
After being fired from his job at the sea port along with hundreds of other workers, the protagonist seeks revenge. He sneaks into his boss's home late at night, and brutally kills both him and his wife (Anta Aizupe). Instead of fleeing the crime scene in a panic, he stays calm and emotionless. In an attempt to leave the past behind him, he continues to live in his boss's mansion and thrives off of his lavish lifestyle in secrecy. However, his isolation and disturbed mind start to get the better of him as unexpected guests and events begin occurring within the home.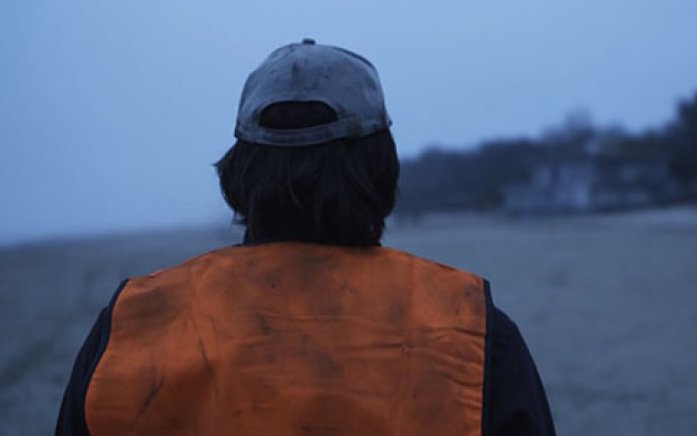 While the plot is easy to follow in the beginning, it starts to get confusing the longer the main character is alone in the house. A mysterious man lurks through the home, wearing a jacket that resembles the protagonist's orange workers uniform. Another arrives claiming to have been invited to purchase a rare item from the homeowner. In fear of potential danger, the protagonist orders two twin women to keep him company. As characters come and go, it gets difficult to distinguish who is real and who is a figment of the man's imagination.
Themes of revenge and anger play a major role within the plot as the protagonist unfolds his disturbing personality. The movie depicts the sense of paranoia a person feels after being alone for too long. Karapetian uses silence throughout the majority of the film in order to build suspense, leaving the audience feeling uncomfortable and on edge. Each murder scene is gruesomely displayed, as are the violent and sexual hallucinations he endures with the twins. The mood is continuously dark with very minimal colour in each scene. Whenever colour is shown, it appears to either represent death through the use of red tones, or to reflect the protagonist's conscience through the symbolism of the orange jacket.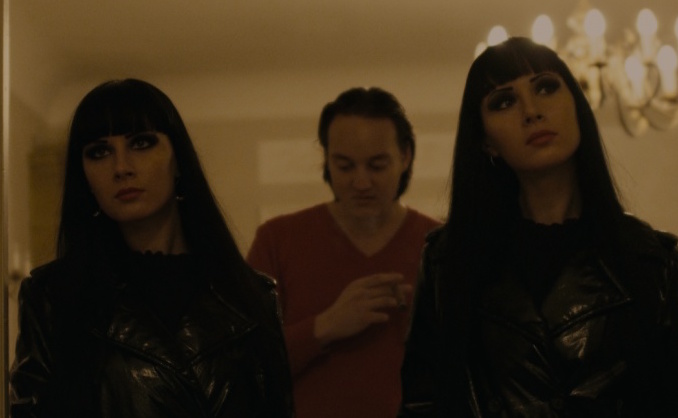 While the film is very aesthetically pleasing with captivating camera angles and a haunting score, the plot lacks a certain degree of excitement. With only a couple of jump-scares and a build-up to the final twist, the 71-minute horror runs a little slow. However, despite the great absence of dialogue, the cast deliver exceptional performances.