By Jessica Duncanson
Watch the original full interview video here
Watch Chicken on FilmDoo from April 6th.
Chicken is the debut feature of director Joe Stephenson, as well as lead actor Scott Chambers' first role in a feature film. Chambers plays Richard, a kind young man with learning difficulties that lives marginalised from society in a caravan with family-member Polly. Originally a play at the Southwark Playhouse in 2011, in which Chambers also played the lead role, Chicken is a tragic yet inspiring tale of how society's most underprivileged individuals found themselves where they are.
FilmDoo talks to Chicken's lead actor Scott Chambers.
Chicken was originally a play at the Southwark Playhouse – how was that experience for you?
It only went on for one week and it was my first ever professional job as an actor. The other two actors had been to RADA and LAMDA and I was just in awe. So, I was learning from them the whole time. It was such a good opportunity without really knowing it at the time. I applied for this job on a casting page and then I got called in and auditioned loads of times and then got it. It was on for just this one week over Easter in April 2011 and luckily Joe, who directed the film, saw it. It took about two years to get the film going but I was just really lucky and it was amazing.
So, Chicken the film was your first ever feature?
Yes, that was my first feature and it is quite different to the play in terms of how I acted. Two years had gone by and I'd been to all these acting classes and I just knew what I was doing a bit more. During the play I was learning from the other two actors. I was getting introduced to reading all these books, like Stanislavski and Dee Cannon, and they were amazing teachers, but by the time we made the film I had been to classes and I knew what I was doing. I approached it totally differently. I was very intimidated by it because I knew that as my first role, if I offended anyone at all, my career would be done. I really didn't want to do an offensive performance and I hoped that people would get what I was doing and that I was trying to be respectful and represent voices that aren't often heard in films.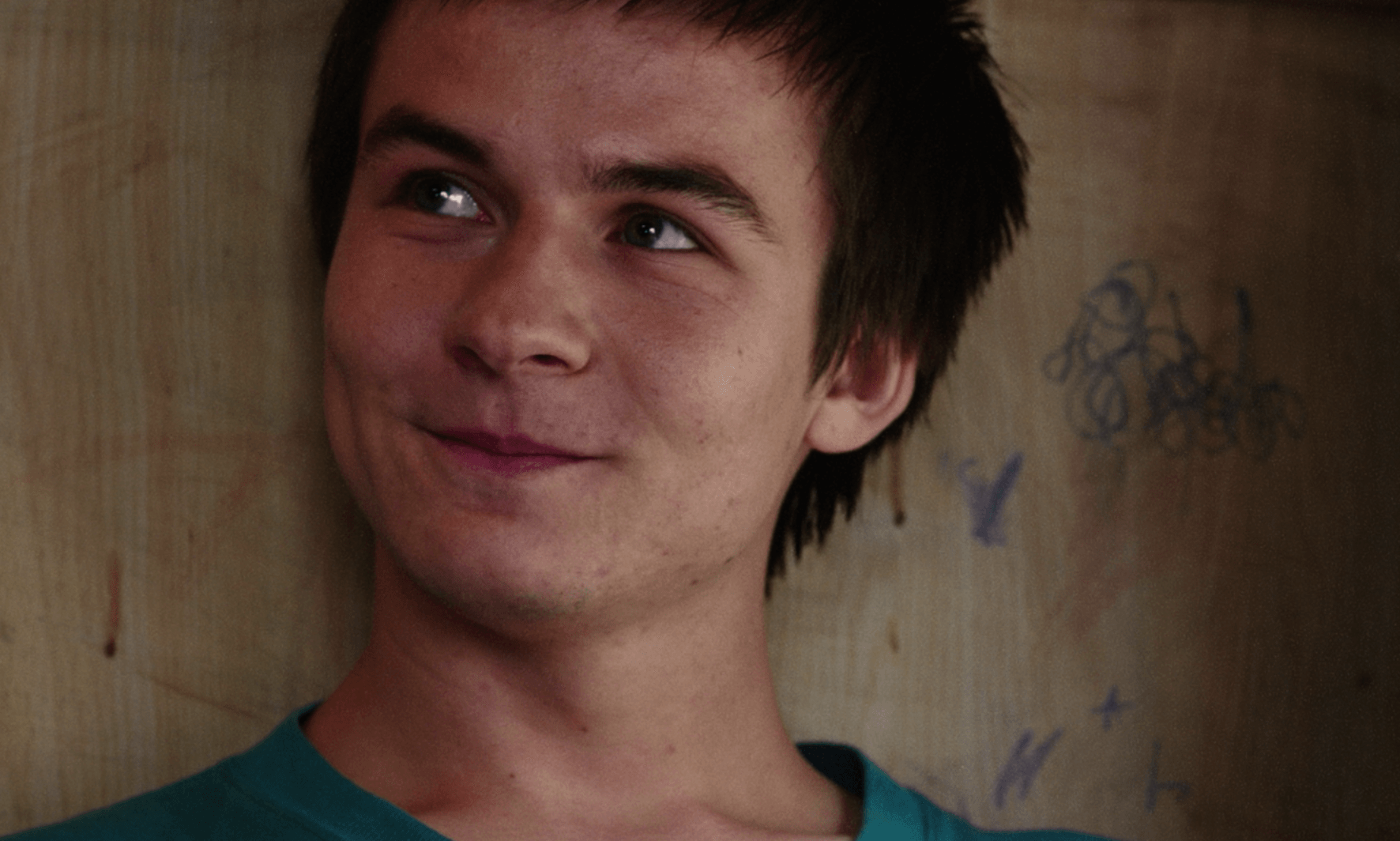 How did you prepare for such a unique role?
I remember when we were developing it, Joe bought this book on child development and I started reading into Williams syndrome a lot. I was getting really worried in the lead up because Richard doesn't know that he has anything different or special about him. Then one day my niece, who was 6 at the time, had been losing her teeth and had a lisp. I thought that the lisp was really interesting as Richard wouldn't have the best teeth as they don't even have a bathroom in the caravan. I decided to use that as inspiration and I started to record my niece. She really waffles, like me and like Richard, and I recorded her and then analysed that. Also, I'd observe how she ran; she was so care-free. Richard is also like this and a little bit camp in how he runs.
How much did you consider the background of the character's life outside of the film's events? 
I did a character biography on Richard. Me and Morgan, who played Polly, both did our own and then we matched them. So, for every year we were alive we matched up the same memories. Obviously Polly's was a more realistic version, whereas Richard looked at everything positively and maybe people did treat Richard better than they treated Polly because he's older. We needed to know where we started and how we got to this point, otherwise there would be so many faults in the performances. We had this story line where the mum had gone off with this gypsy and we were left with the dad who was in a lot of debt and committed suicide and the debt had gone on to us.
Thinking about the arc of Richard's life and where he was going to be in fifty years was important because it would change the way I would perform different scenes. There are scenes that didn't make it into the film. There's one where he goes to the corner shop and people in the shop were a little bit off with him and they would treat him differently but the shop owner didn't and would give him free croissants. I know it sounds so cliché but the whole film is about not judging a book by its cover.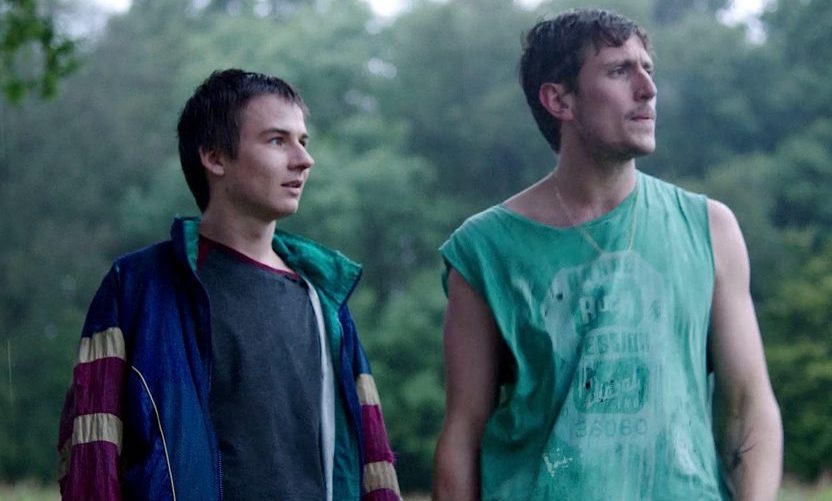 So, what do you see for Richard's future?
I think he does taxidermy classes, 100%! I think he definitely loves arts and crafts. I think that he lives on a farm and does farming, which really means just helping out. We think he'd love to have a job at the local supermarket, asking people what he can help them with. He wants to help people. I know it sounds silly but I really think he would have got a job with the lady in the deleted scenes. I reckon he probably does drama as well! I don't think Annabelle and Richard got together, they're like brother and sister. There might be a drunk moment where he wants a kiss but it doesn't happen.
How about Polly's future?
I don't know completely because that's in Morgan's head, but I know what Joe wants. Joe thinks that Polly is the person that you might see on the street right now in London begging for money. The kind of person that most people walk past and don't notice. He's not a villain at all because he is so damaged, it's just not as obvious as Richard because Richard gets hit so you see the damage there and then. One thing that Morgan said that really touched me when we were on set was that the reason Polly has to hit Richard is because he thinks that Richard doesn't deserve to smile because he's a product of abuse. Polly is still dealing with this and its hurtful when other people meet Richard and immediately like him. Perhaps that's part of the reason that he feels that Richard has to be caged in the caravan, otherwise people will like him. Annabelle likes Richard instantly whereas the local girl at the pub doesn't care about Polly. They get totally different reactions but Polly isn't a bad person at all and Richard can see that. They've been through so much together and then it comes to an end. It's so sad because relationships like this really exist.
The point of the film was to make people realise that this is happening and to maybe try and do something about it. If you see someone in your corner shop doing something a bit different or stealing, there a probably so many reasons behind it and they're just not as fortunate as us. Things like this are happening on a daily basis to so many different kinds of people. I really want people to realise that many others have had such different paths and that we should all just care a bit more.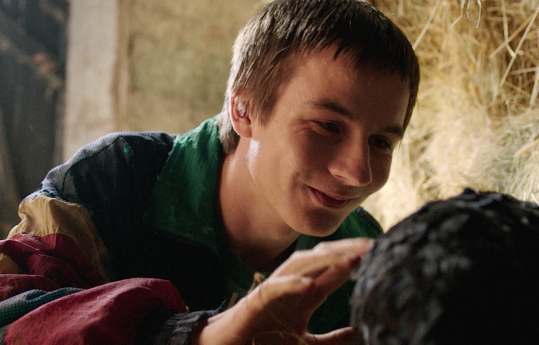 You don't see many films dealing with the issues that Chicken deals with, did this make the production quite a nerve-wracking experience?
I think Joe read a book about a very similar true-life story. These stories never get told because they're very difficult subjects and you've got to be very careful when handling them. It's very intimidating for a director to take that on for his first film. Also, for Morgan, I don't know what was going through his head for that. We read each other's biographies but other than that we kept things quite separate. Some scenes are all about reacting so if I don't know what's going through your head then the scene is about me just guessing. Every line is like a question. Even if it's 'hello' it can be someone trying to suss out what mood the other person is in. Morgan is just incredible; the part where he shakes me wasn't scripted. Him and Joe improvised and decided not to tell me and just do it. I love that though and Joe knew that.
What advice would you give to an actor just starting out?
The industry can be really not nice. Some people are going to get things and progress so much more easily even though you both began at the same level. You've just got to try and ignore it, we've all got a different path. Just try incredibly hard. If Chicken hadn't happened for me, I don't know what would've happened because it's been so key for me for getting into certain situations and getting certain jobs. Apply to every agency, don't just apply for ten. When I got my first agent, I'd applied for about 150 and only received about 3 or 4 yeses. Keep working on you; go to the National Theatre bookshop and ask the guys that work there to recommend you the best books on acting. Read them and watch really good performances. A big turning point for me was watching Monster with Charlize Theron. That kind of transformation is what acting is about for me. Some people get things more easily because they've got a good look but don't depend on that. Depend on your ability and that you can be dangerous as an actor because playing yourself isn't going to get you anywhere; that will die out. From watching others, I believe that to have a sustaining career and still be working when you're 50 or 60 you have to try and make sure that every role is different.
So, what's next for you?
I've got a horror film coming out. It's called Hush and it stars Celia Imrie and Florence Pugh, who are incredible. We filmed that last year and I think it's coming out this year at some point. It's based on an American book and it's a really cool supernatural film. I've also got Hippopotamus, which is written by Stephen Fry. I play a goth in that! I was in the makeup chair and I thought goth but then I looked like Green Day times a million. Everyone was really chatty to me before and then after makeup no-one was talking to me; I was just sat on my own! I don't know how you guys do eyeliner, it's awful, my eyes were watering! I also played Ian McKellen in a documentary about Ian McKellen recently so that was cool but intimidating! He really loved Chicken and he's going to interview me next week. It's incredible because with a film like this we're so appreciative for any help. It was made without any of the typical help you usually get for a film and Joe worked so hard to get the money and get it made. The budget was incredibly low so anyone helping the film is great.
Watch Chicken on FilmDoo from April 6th 2017!