By Steve Sims of Not Weird, Queer
Director: Elvira Lind
An iconic image of teenage years is the long haired boy who sings and plays guitar. He's mysterious and alluring, you want to get closer, learn more about this boy you see. Elvira Lind's 2014 film Songs for Alexis takes that storyline, ups the game and throws in 21st century gender identity to create a funny, painful, and raw story. It is an authentic visual about being true to self, figuring out self and navigating a world which has the potential to be fatally hostile.
Songs for Alexis is a biopic of singer songwriter Ryan Cassata. Ryan is 18, trying to make his mark in music while exploring the roller coaster of young love. He's trying to unravel what makes a man, experimenting with which facial hair hits the home run. Ryan has the added challenge of doing this as a transgender man and accompanying him on this journey is his girlfriend Alexis.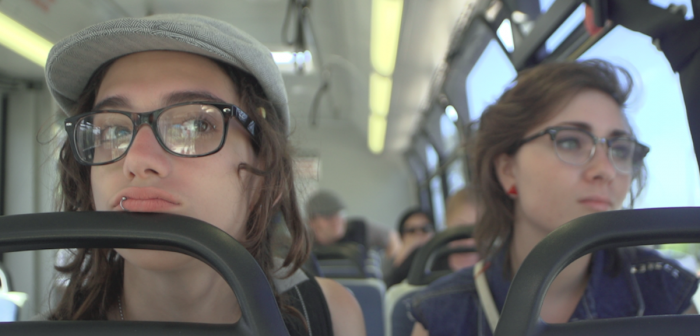 This is your typical coming of age story: brothers arguing over the use of the car, the boyfriend jealous of the guy paying too much attention to his girl, waking up to find your nipples have fallen off, or when planning a cross country road trip, working out which route has the least chance to cause you serious or fatal harm. Okay, perhaps not typical, but yeah, we are all human.
Elvira did an amazing job with this. It's a story about a boy, who with the love and support of his family and friends is doing the coming of age thing, being true to himself, finding his passions and courageously trying to make it in music while being a transgender man.
Learn more about the Not Weird, Queer radio show here.
Recommended Viewing on FilmDoo: