Watch While You Weren't Looking on FilmDoo.com
With a distinct sense of curiosity and discovery, Catherine Stewart's While You Weren't Looking explores the lesbian relationships of two generations in modern day Cape Town and, in the process, serves as a smart evocation of where the city is and where it's been with regard to race, class, gender and sexuality.
Speaking to FilmDoo, director Catherine Stewart discusses the themes and ideas behind this unique and thoughtful work.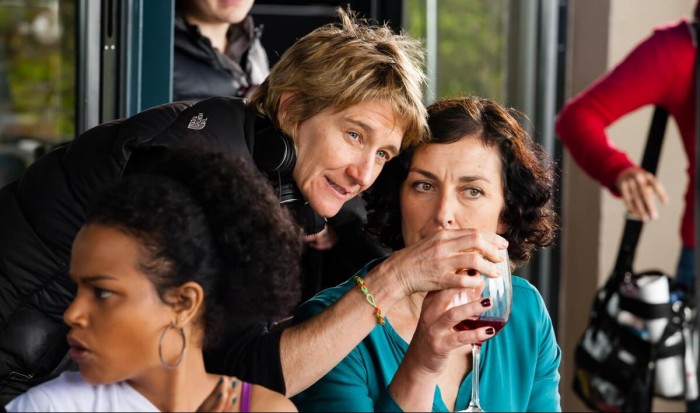 What, to you, is the meaning behind While You Weren't Looking's title?
One of my favourite moments in drama, and especially in film, is when a character realizes they've changed. The actual change itself is almost impossible to see or pinpoint and yet suddenly we know that it has already happened. The phrase also describes the gaps of understanding and experience between generations, classes, between two people in a relationship, and even between one's idea of oneself and one's truth.
What initially intrigued you about the script?
Certain scenes captured my imagination and made me want to construct those images – such as the dresses drowning in the suburban swimming pool. Then there were fresh, complex characters, like Shado and her friends, the Tommy Boys, whom I felt I hadn't seen represented in films before, and finally there was this fabulous, playful, sexy, breaking-down-boundaries ethic to the script that was impossible to resist.
With this film, are you hoping to express one specific stance and worldview? Or is the film more about capturing a variety of perspectives and opinions?
Seeing, confronting and integrating "otherness" is kind of the essence of South Africa's national identity. But I also believe all love stories are about crossing boundaries, collapsing binary divisions of self and other. The love stories in this film just extend that exploration across other binary divisions – male and female, race and culture, heterosexual and homosexual, rich and poor.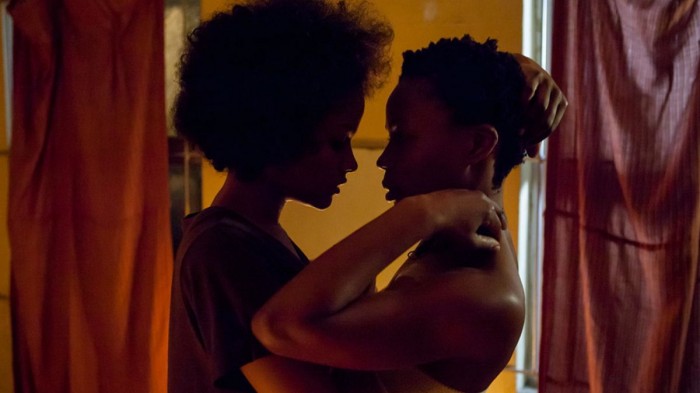 What sort of research did you do to prepare for this film?
Tishiwe, the actress who plays Shado, and I spent time with some township Tommy Boys to try to understand their lives better.  When the real non-actor Tommy Boys came to set to advise us on how the characters should walk and talk and dress, they were so great that we ended up putting them into the scenes and giving them lines, which was fantastic as they gave the scenes an authenticity and integrity that audiences really respond to.
How has the film been received by audiences in Cape Town?
Capetonians love seeing their city play itself in our film. Many international films, with stories set in other places in the world, are shot in Cape Town.  In our film, for once, Cape Town got to play itself, with all its beauty, grit and contradictions.
We sought out locations to shoot in that would reveal Cape Town as a palimpsest of its history, the old against the new and its many cultures and classes always rubbing up against each other and changing each other, always in a process of constructing and deconstructing themselves, just as the characters in our film do. It was the perfect setting for our story.
Do you have any new projects in the works?
I have an exciting new project. Working on rewrites of the script, hope to be shooting it next year!