Fynbos, a story of a lady vanishing from a glass house in the African heathlands, is a medley of fast-paced action and enigmatic contemplation. The director Harry Patramanis offers a glimpse into what lies beneath the surface of its many meanings and how the visceral piece took shape in his head.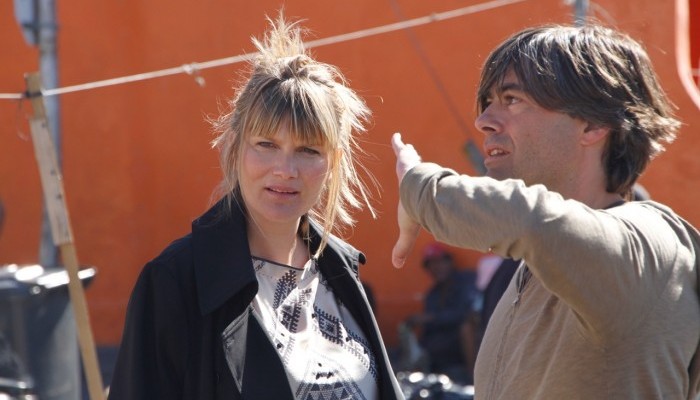 How was the idea for making Fynbos conceived?
The main premise for the film can be seen in the first scene. A woman throws away her identity. The impact of it becomes a vacuum. Around that vacuum, I wanted to build the notion of the familiar and the non-familiar in a couple's relationship and inevitably it developed into a vanishing story. The opening scene had been with me for years: A woman, walking alone, wilfully unloads her passport, her money, her material identity into a trashcan. Why? What is her story? It was an incredibly compelling image. I built this film around that moment.
Another idea which fascinated me was to make a film where the POV switches from one character to another half way through. When Meryl disappears, the story shifts and becomes Richard's. The tone changes radically. She disappears and he enters a void. I knew we would be exploring vacuums as a kind of structure for the film. It is a story of absence, of leaving, of empty space. Those moments where you feel you've lost everything, you have nothing, you feel nothing. There was a possibility and suddenly the window closes – it is gone. That experience taps a kind of loneliness that no communication can bridge.
The nature plays an important part in Fynbos, which is also named after a type of heathland. What kind of a role did nature play in the making of the film? Had you visited the heathland before?
The Western Cape has an incredible visceral energy. I was always fascinated by its almost aggressive beauty. "˜Fynbos' is a term which is used for a type of heathland that dominates the Cape in South Africa. It needs the intense heat of a fire to germinate. The nature there is majestic – almost sacred – and it used to be inhabited by people long ago who have now vanished. When we shot on location, the whole crew could feel it. We arrived there after a long four-wheel-drive ride and then walked with equipment for an hour to reach the location. The weather kept constantly changing around us. Ominous clouds appeared unexpectedly and we were surrounded by absolute silence – it felt like a vacuum. You feel like you want to be absorbed by it. When Meryl finally turns away from the others and goes into the nature, anything is possible.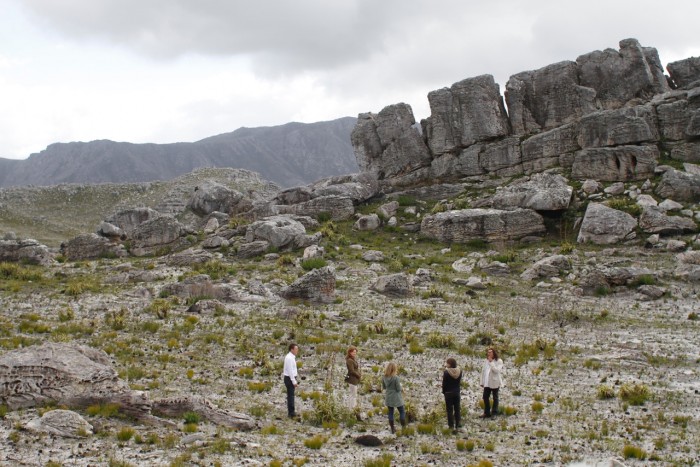 How did you find shooting in Africa? And how was the film received there?
The collaboration with the actors was incredible and the local support from the township was wonderful. They were incredibly supportive especially when you take into the account how restrained our budget was. The film opened in Durban International Film Festival and at the premiere there was a person at the Q+A who claimed to be from the area where the film was shot. He felt very strongly about everything in the film and identified with the characters. Of course, a lot of people have been asking about the ending but you have to accept that this is it, there are more questions than answers in life.
There are glimpses of different genres in Fynbos ranging from a hair-raising action-driven thriller to a more abstract and contemplative drama. How would you categorise your film? 
While it is always said that filmmakers are storytellers, I think that what they actually do is build environments. You create a place that does not exist. You choose and create circumstances where the deep, natural soul of a story sparks to life.
With Fynbos I set out to make a film that allows seemingly specific things that happen in the film to remain open to multiple interpretations. I wanted to invite people into a realistic world that is full of red herrings and difficult questions without clear answers. A viewer's imagination is far stronger than any plot point or revelation a director can conjure. So maybe it could be called a mystery drama?
Which films inspired you to make Fynbos?
Definitely Antonioni and most specifically La Notte and L'Avventura.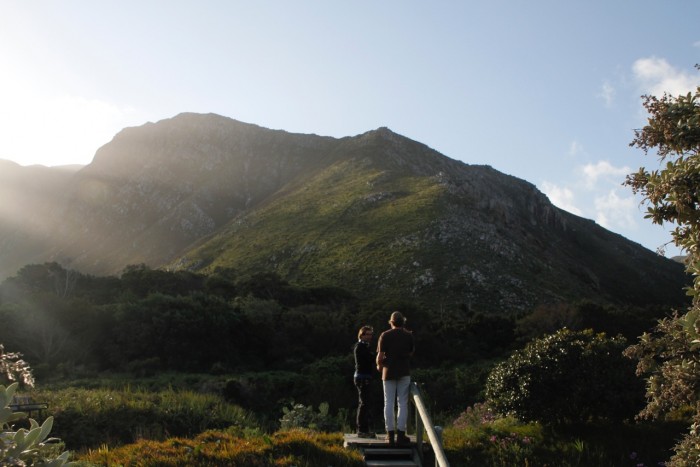 Without wanting to give away too much, the ending of Fynbos leaves room for your mind to wander. How did you intend the ending to be interpreted?
Secrets preserve the illusions of our daily life. Every scene in this film is created in a way that makes us experience the characters' emotions but never quite understand the core logic that informs those emotions. We get the atmosphere not the information. The mood not the secret. Only the absence, the irrevocable remains.
What are your plans for the future?
We have just finished Departures, a simulated travel experience that unfolds in the abandoned airport in Athens which was designed by Eero Saarinen and has been unused since 2001. It is currently on display at the Benaki Museum of Athens until the end of November. We are also working on our next feature film which is currently under development.
Watch Fynbos on FilmDoo.com from Friday the 30th September