By Sharon Calingasan
With FilmDoo currently involved in an exciting crowdfunding campaign on Seedrs, we thought we'd take the time to shout out some of the biggest and most popular films to get off the ground via crowdfunding, all of which embody a new, more democratic era of film production.
There's a whole new world of films out there waiting to be discovered and, with the help of crowdfunding site Indiegogo, many unique projects have come into fruition. Here's a list of just ten of the successfully-funded movies that the platform helped to realize. These films, ranging from shorts to features, all deserve a shout-out for their compelling or unusual takes on a range of genres, themes and issues.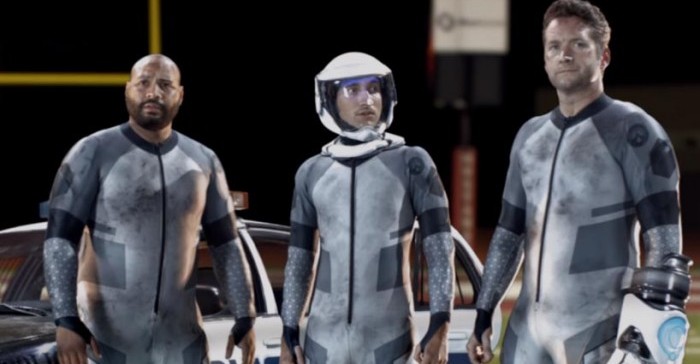 This 2015 American sci-fi-action-comedy follows the titular team of four that makes it their mission to save the planet when they discover an alien crash site and, of all things, a power armor suit. The film is directed, produced and co-written by Matt Hullum, an American director and producer who's also the CEO of Rooster Teeth, a company that specializes in online content, animation and podcasts.
Why it's worth bringing to FilmDoo: While the plot may not be particularly fresh, the film's smart and silly blending of sci-fi and comedy shows appeal beyond the more dedicated of Rooster Teeth fans.
Amount raised – USD 2,480,099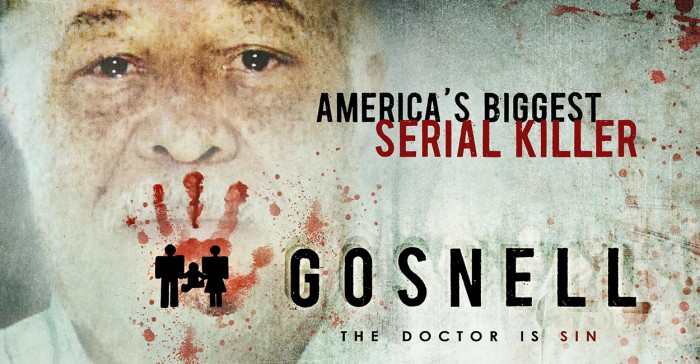 2. Gosnell Movie
A gripping true crime tale of late-term abortionist Kermit Gosnell who was convicted in 2013 for first degree murder after killing three babies who were born alive – though former co-workers testified that he's actually killed hundreds more. Directed by Nick Searcy and with a screenplay by Andrew Klavan, Phelim McAleer and Ann McElhinney,  the movie stars popular '90s Superman actor Dean Cain as Detective James Wood while Earl Billings, an actor perhaps still best known as Rob in the TV series What's Happening!!, plays Kermit Gosnell himself.
Why it's worth bringing to FilmDoo: This new project could prove to be a powerful eye-opener on the issues of abortion and morality. The film also sheds light on public policy implications and on the failure of the government agencies concerned.
Amount raised – USD 2,241,043
A Finnish sci-fi-comic-fantasy-action film set for release in August 2017, this sequel sees Finnish director Timo Vuorensola return to the unusual world he create with his 2012 film Iron Sky, along with cast members Julia Dietze, Udo Kier and Tom Green.
Why it's worth bringing to FilmDoo: Though divisive, the original Iron Sky movie won the Audience Award and Silver Melies Jury Award at the 2012 Brussels International Fantastic Film Festival. Fans of the first movie are certainly raring to see what the second installment will bring to this unique series – plus, who wouldn't want to see Hitler aboard a dinosaur?
Amount raised – USD 648,436
The Bounce Back is an upcoming romance and drama inspired by The Bounce Back Book from popular self-help book author and career coach Karen Salmansohn. The movie is about a relationship guru who falls for a beautiful woman and is directed by Youssef Delara, best known for the 2012 hip-hop drama Filly Brown.
Why it's worth bringing to FilmDoo: Given the popularity of Salmansohn's book, fans are surely anticipating the release of the film version. The actors involved in this project also include such noteworthy names as Shemar Moore of the hit TV series The Young and the Restless and Criminal Minds, as well as Nadine Velazquez of My Name is Earl and Flight fame.
Amount raised – USD 637,893
This recently released biopic is based on the life of jazz legend Miles Davis. Taking its name from Davis' 1957 album, Miles Ahead was the project of award-winning actor Don Cheadle, who directed and co-wrote the film, as well as starring as the icon himself opposite Ewan McGregor.
Why it's worth bringing to FilmDoo: The film received rave reviews from critics and viewers alike, serving as an indie smash at the box office and appealing to jazz fans worldwide.
Amount raised – USD 344,582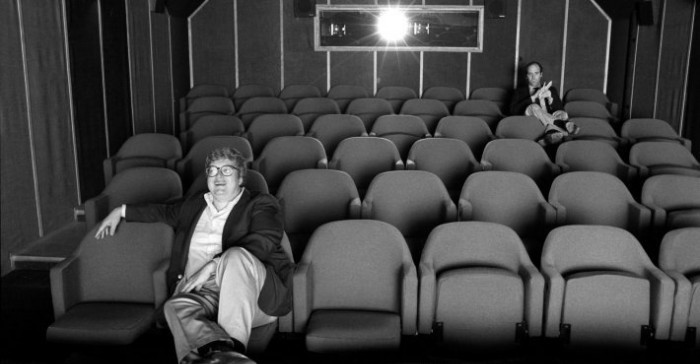 This 2014 documentary about renowned film critic and Pulitzer Prize awardee Roger Ebert covers the critic and television star's life journey from university to world fame to his final years fighting cancer while acting a major voice on the internet. With executive producer credits going to Martin Scorsese and writer Steven Zaillian, the film is directed by Steve James, the acclaimed filmmaker behind Stevie and Hoop Dreams.
Why it's worth bringing to FilmDoo: Nominated for a Best Documentary Emmy, the film merits viewership as a heartfelt account of a beloved critic's life, passions and causes, as well as his ongoing love affair with the big screen.
Amount raised – USD 153,875
Released August 2013, this cultish adventure-comedy follows Stuart Ashen and his friend Geoff Excellence as they set out to search for the Game Child, touted as a rare imitation of the original Nintendo Game Boy. Alongside Stuart Ashen, a famous YouTuber known for his game reviews, the cast includes Warwick Davis and Robert Llewelyn. The movie is a mix of real-life action and some claymation.
Why it's worth bringing to FilmDoo: Though perhaps of relatively nichey appeal given its origins, the film has found an audience amongst millennials and the legions of YouTube followers of Stuart Ashen. It's also packed with cleverly funny scenes accompanied by nifty camera work.
Amount raised – USD 73,690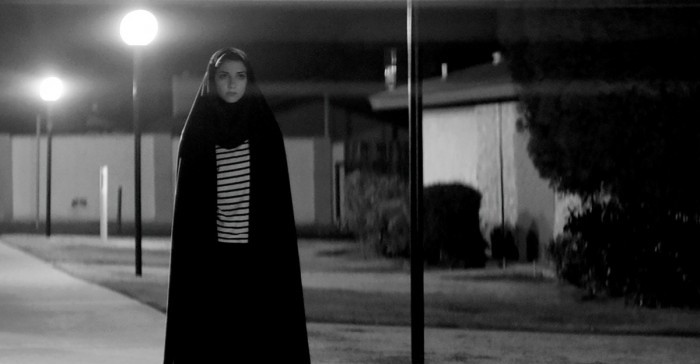 This 2014 Persian-language horror film has being described as the first Iranian vampire Western. Directed by American filmmaker Ana Lily Amirpour, the film debuted at the 2014 Sundance Film Festival and is based on an award-winning short of the same title.
Why it's worth bringing to FilmDoo: Released to excellent reviews, the film has proven its appeal to a diverse range of viewers with its effective mixture of arthouse horror with a sprinkling of erotic and comedic scenes. It also conveys a social statement on Muslim women while merging the styles of spaghetti westerns and American rebel films of the 1950s.
Amount raised – USD 56,903
This 2014 American satirical drama delves into issues of racism and racial tensions in a popular Ivy League college through the eyes of four African-American students. It is directed, written and co-produced by Justin Simien who was named one of "10 Directors to Watch" by Variety Magazine in 2013. The talented cast includes Tessa Thompson, Tyler James Williams, Kyle Gallner, Teyonah Parris and Brandon Bell, among others.
Why it's worth bringing to FilmDoo: This acclaimed movie won the US Dramatic Special Jury Award for Breakthrough Talent at the 2014 Sundance Film Festival and merits viewing for its quick-witted and with a clever script. It's a social satire that's worthy of discussion.
Amount raised – USD 41,405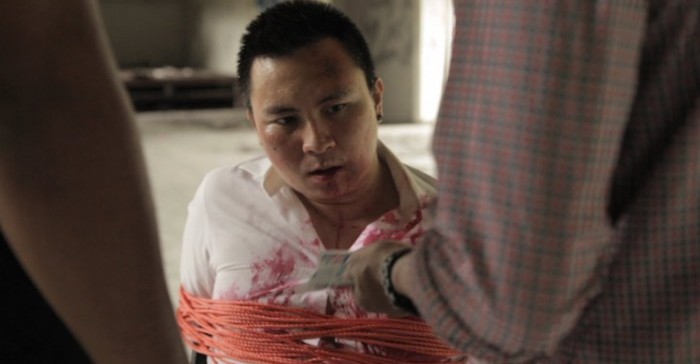 10. The Body
Director and writer Kenny Gee draws inspiration from films like Fargo and Pulp Fiction for this 20-minute crime-drama set in Singapore that follows two crooks who have to dispose of a dead woman.
Why it's worth bringing to FilmDoo: The movie deserves a watch for its eccentricity, grittiness and comic relief. On a side-note, its campaign video has also earned a reputation as one of the most creative and brilliant to hit Indiegogo.
Amount raised – USD 29,050
Check out FilmDoo's own crowdfunding campaign here.
Watch FilmDoo's Crowdfunding Video below: