"We're like where Amazon was when they first started, hoping to be the 'everything store'. That's where we want to be in five years' time. People should have the right to know about great, interesting films and have the right to access them and watch them legally."
With FilmDoo currently in the midst of an exciting crowdfunding campaign on Seedrs, we thought we'd take the opportunity to get to know the team a little better. Today we'll be speaking to FilmDoo Co-founder Weerada Sucharitkul.
What's your role at FilmDoo?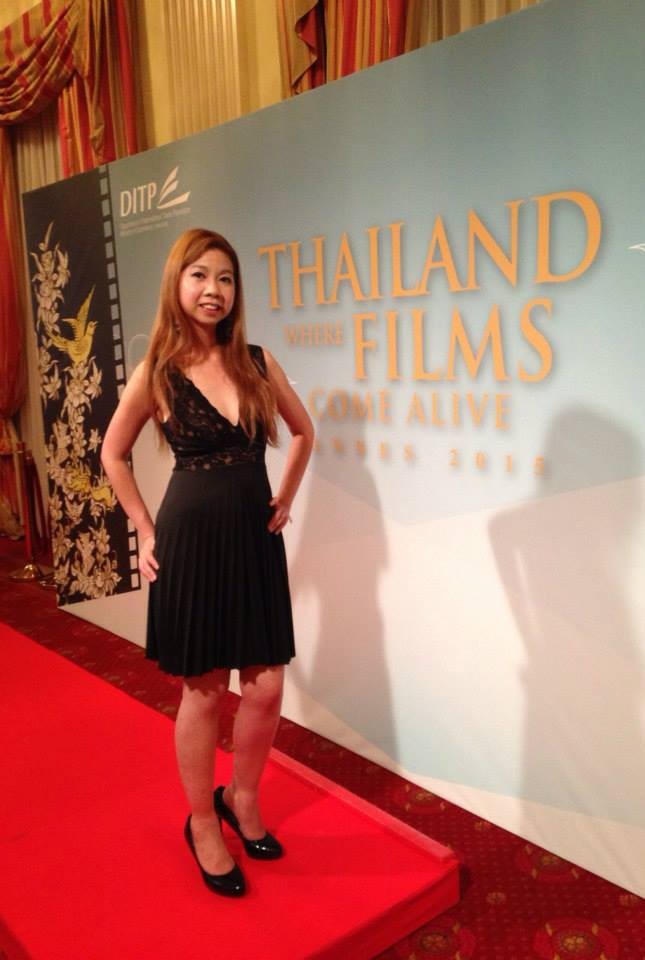 There are a couple of key roles I oversee. Product design and development is one area. The other area is working with technology, with innovation, helping to get our proprietary technology in place. As a co-founder, you do a bit of everything though, including content such as growing our film catalogue, business development, a lot of strategy and, at the moment, some fundraising as well.
So what was your background in prior to FilmDoo?
I had two roles straight after university. I first started out as an Investment Analyst for a UK private bank. That really gave me exposure to the whole analytical experience. Then I had the opportunity to move into financial consultancy, so I became a management consultant for a boutique strategy house. When my consultancy brought in a new partner, the firm expanded into the retail sector, so I started working with some really large FTSE companies, helping those companies to innovate their digital strategy or, as they say, implement their digital transformation. That really gave me a feel for working on large scale transformation projects. I became captivated by technology and, most of all, by what innovation can really do.
You've lived in many places across your life.
That's right, the same as my co-founder, William. My father was a diplomat, so I was born in the Netherlands, moved to Indonesia, Malaysia, and of course I lived in Thailand. But we've also lived in Australia and then I had the opportunity to study in Canada, Japan, the UK and I did a bit of work in South Africa. Altogether, I've lived in ten countries across five continents so I've always had a feel for different cultures, learned a lot of languages but, most of all, it's really exposed me to films from around the world. When I was living in Australia as a young girl, for example, I'd watch a lot of Thai and Hong Kong films, and we couldn't find them in Australia. When my father went back to Thailand, he'd come back with boxes full of twenty or thirty films on VHS cassettes every trip. So I think FilmDoo had its origins way back and now we're just giving this a digital approach.
You're bringing boxes of VHS tapes to the world.
That's right, online. It came from this concept that there's a lot of great films from one region that you just can't access in another region. So whether it's cassettes in the old world or DVDs, ultimately there's a lot of great films out there that you just don't know about. In this age of technology, of internet and digital files, it just doesn't make sense anymore. The film distribution industry is one that actually predates the internet. There's still a lot of in transparency and layers in the traditional film distribution model, so through our proprietary technology, we'd really like people to finally be able to discover and access these films.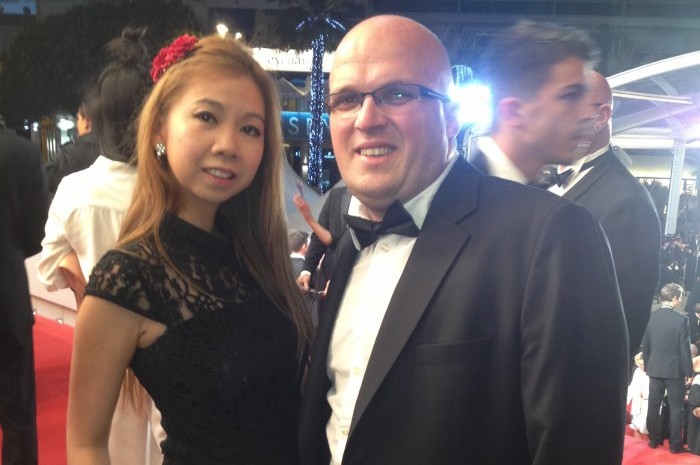 So what are you hoping to achieve with FilmDoo's current crowdfunding campaign?
It's an exciting time for us. We've grown from about 9,000 visitors per month at the beginning of this year to now 250,000 visitors a month, which is immense. We now have users from 194 countries. So it's an exciting time and people can see that we're on a growth journey. So we're scaling now because we have this exciting journey that we can invite people to come on board for. It's a credible journey, we're onto something. But more importantly, we want to scale the business, to expand internationally and to bring stability to our team. We want to be able to do more tech in-house, to grow tech team and to do more proprietary technology. We want to have state-of-the-art film recommendation engines and world class user engagement features. We want to be able to get newer films, top quality films and ultimately to expand more internationally.
You've mentioned you have fond childhood memories of Thai films. Is this where your taste really lies?
To be honest, it's more Hong Kong films – kung fu and sword-fighting wuxia films – that really got me started with international cinema. I watched a lot of sword fighting films when I was young and read a lot of manga comic books and that took me into Japanese cinema and Japanese anime. I think Thai cinema, when I was growing up, wasn't at its heyday but I think in the last five to ten years we've really seen a pick up. That's why FilmDoo recently did a big campaign releasing many Southeast Asian films a few months back – Thai films, Malaysian films, even Laotian films – there's now an abundance of up-and-coming talent from that part of the world, which wasn't really there when I was still a child.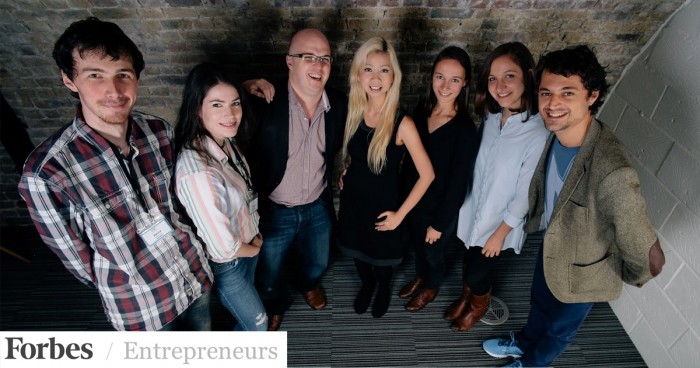 And what interests you outside of cinema?
Well, FilmDoo actually combines the three passions in my life: travelling, cultural discoveries and films. The funny thing about it is, when you've lived in as many countries as I have, you find that people are actually not that different. People are driven by the same motivations in life – love, sadness, revenge, fear – and these are things that resonate from one culture to another and that's why, at the heart of FilmDoo, we don't  really think these films are niche but they just need to reach the right and relevant audiences. So if you're into horror films, it could be a horror film from Japan, from Thailand, from Argentina, from the US. If it's a film about sports, for example, it can come from anywhere around the world; or love, it could be from anywhere. I think the key themes in a film will resonate with the right audience, wherever they are from. And what FilmDoo does is it helps you to discover films that are interesting and relevant in a faster and more engaging way.
So what do you think the future holds for FilmDoo?
I believe there really is a gap in the market. We haven't yet seen someone do quite what we're doing. Obviously there are other video-on-demand platforms and there are others for independent films or particular film niches, but not one around this whole concept of really connecting the world through film and bringing people together. FilmDoo truly exists to be the go-to place for people to discover films from around the world. It's an ambitious project. We're like where Amazon was when they first started, hoping to be the 'everything store'. That's where we want to be in five years' time. People should have the right to know about great, interesting films and have the right to access them and watch them legally.
At the heart of what we're do, we're a movie discovery platform for great content from around the world. The word 'Doo' in 'FilmDoo' means to watch or see in Thai, so FilmDoo means to watch a film in Thai – my mother actually came up with the name – because we wanted a non-English word to really reflect the international element of the business from the very beginning.
Weerada's Top 4 Films Available On FilmDoo:
To Learn More about FilmDoo's crowdfunding campaign, click here.
Watch FilmDoo's Crowdfunding Video Here: