By Sharon Calingasan
Director: Michelle Hartslief
Michelle Hartslief's The Boxer explores the struggles and hardships that aspiring athletes have to go through in their quest for fame and success. At the same time, it's also a story of friendship, trust (or the absence thereof) and an individual's capacity to rise above the trials he's going through to become a better and stronger person.
Phumlani doesn't have an easy life. He is required to go through rigorous hours of boxing practice and regularly run long distance to build up his strength and energy. All of it, however, seems easy for him because he's focused on what he wants to be – that is, becoming a professional boxer. The love and care that he receives from his wife Judith is also a major factor that keeps him motivated to reach for the stars. He has a supportive friend too in Qamantha, who, although an aspiring boxer like him, doesn't seem so much like a competitor but more like a brother and best buddy. Bra Max, the trainer, pushes Phumlani to exercise and go beyond what's expected, and helps in preparing him for his big fight and ticket to fame. But the road to fame proves elusive thanks to an unexpected tragedy, pulling the boxer into a downward emotional state. The situation challenges him to pull himself together and, with his wife's support and faith in him, Phumlani seeks to prove that he can still have a great future in boxing.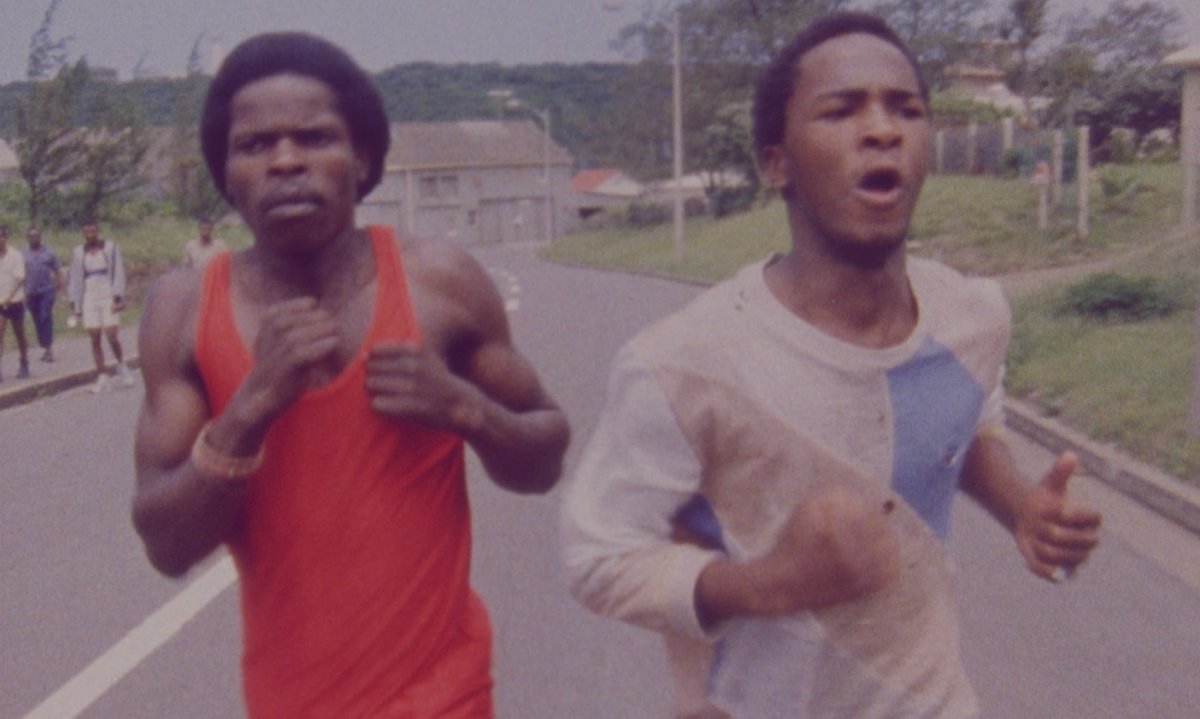 Acting-wise, the lead characters portray their roles with ease. Sizwe Dlamini plays Phumlani with conviction, although physically he is not so convincing as a boxer (his usual attire of sweater pants could've been intended to mask his not-so-athletic build). But what he lacks in terms of physical appearance, Dlamini make up for in terms of intensity and character building. Hector Matanda as the pushy and jolly trainor is also commendable although the lack of seriousness at times will leave a cloud of doubt as to his capacity to effectively coach a future boxing champ. The actress who plays Judith, Phumlani's wife, generally carries the role well but there are scenes where her performance is lacking, even during a hospital scene where she is supposed to break down and cry. Meanwhile, with his muscular and athletic build, the actor who portrays Qamantha comes across vividly as the boxer-type, especially when put next to Dlamini.
An interesting take on a fighter's ups and downs, The Boxer also takes viewers on a stroll along the more urban ends of South Africa. Most importantly, Phumlani's resilience and persistence should serve as an inspiring reminder that dreams are within reach of anyone who puts their heart and mind to achieving them.
Watch The Boxer on FilmDoo.com.
FilmDoo Also Recommends: