By Sharon Calingasan
Thailand boasts a highly diverse culture where lesbians and gays are openly proud and free to express their individuality. Lesbians specifically are generally categorized into four groups: dee, or the 'girly girl' lesbian; tom, or those who dress and act like men; les bi, or the bisexual; and two way, or lesbians who are more conventional by western standards. The degree with which they express themselves have resulted in a growing number of lesbian-themed movies in recent years. Let's take a look at some spanning the period of 2003 up to the present.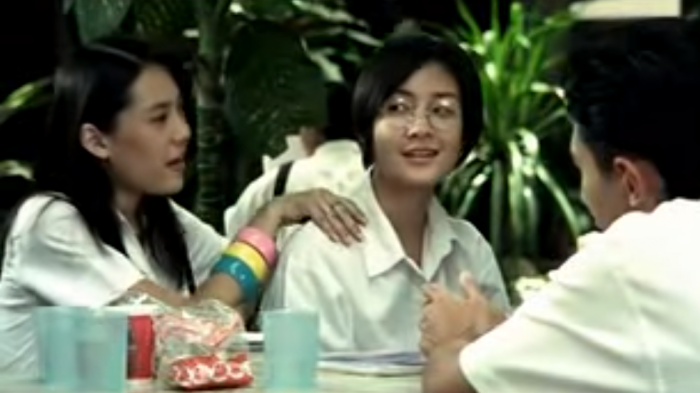 1. Sayew (dir. Kongdej Jaturanrasamee and Kiat Songsanant, 2003)
Receiving an Honorable Mention for Asian Trade Winds Award at the Seattle International Film Festival, this film is about a lesbian named Tao who works as a columnist for a porn magazine despite being sexually inexperienced herself. Regarded as a coming of age type film, the lead character, in following the lives of people around her, also discovers herself in the end.
Why is it worth watching?
It's quite sentimental but fun to watch and in a way that isn't necessarily 'slapstick' in style. Sexually confused people or those still uncertain of their identities can also relate to this film.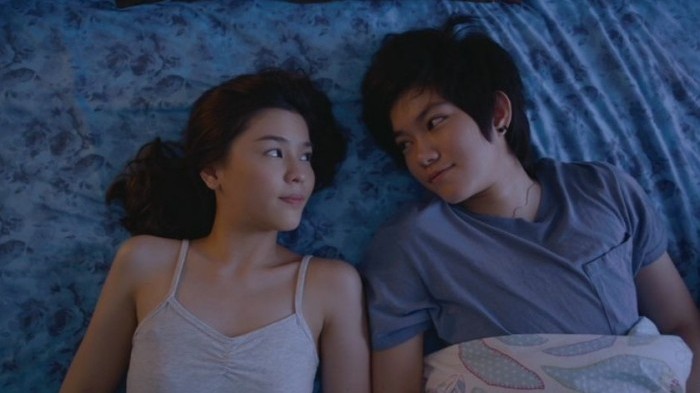 2. Yes or No (dir. Saratswadee Wongsomphet, 2010)
This heartwarming picture won Best Film at the Milan International Lesbian and Gay Film Festival. It follows the story of Pie and Kim, roommates in a college dorm, with Pie initially disliking the latter, thus the red tape that separates their space in the room. Nevertheless, friendship and a deeper bond ensues between them. There is also the usual conflict from family, on whether the two characters should pursue a relationship which is, in a way, symbolic of the country's authorities that are expected to react on unconventional issues like this.
Why is it worth watching?
Cute, visually appealing and with good-looking actors that will appeal mostly to teens and the young generation, this film  tackles serious issues of lesbian relationships, as well as dealing with confusion in terms of one's sexual identity.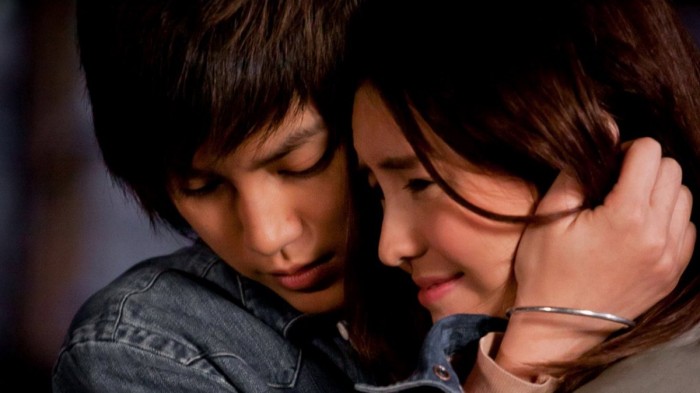 Earning an estimated net gross of $843,210, this film is a sequel to the aforementioned 2010 picture. After graduation, Kim and Pie, who are very much in love with each other, go to different places for their internships. Then comes conflict: another girl enters into the life of Kim and the usual jealousy fits and tantrums from Pie ensue. From the looks of it, the third party (played by Apittha Khlaiudom, who was nominated as Best Supporting Actress by the Thailand National Film Association Awards for her performance) is very much smitten with Kim and the latter becomes overwhelmed, eventually giving in to the feelings out of loneliness from being away from Pie. Nonetheless, Kim's devotion to Pie remains somehow evident in spite of the conflict.
Why is it worth watching?
Like the first movie, this one is a family-friendly type of lesbian film, in that it stays away from nudity and graphic scenes but focuses more on the emotions and issues at hand, making this appealing to teens and youth.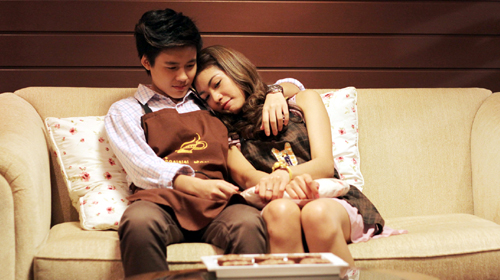 Dubbed as a true Thai romance film, She: Their Love Story follows the lives of four women, two of whom are openly lesbian, namely: June and Be. Bua, is an unhappily married woman who is divorcing her husband, much to the chagrin of the family. She is a closeted lesbian but, on the outside, seen by everyone as a good wife, daughter and mother. Da is a feminist columnist and next-door neighbor of June who seeks her help in writing about lesbians in Thailand. Two unconnected love stories unfold in this movie that lets the viewers attain a closer look at their struggles, conflicts and joys. It also gives the message that women who love women take a risk in breaking social rules but that, if they do follow their hearts, are bound to be happy.
Why is it worth watching?
The movie is heartwarming and emotional, and Penpak Sirikul as the closeted lesbian gives a very powerful performance.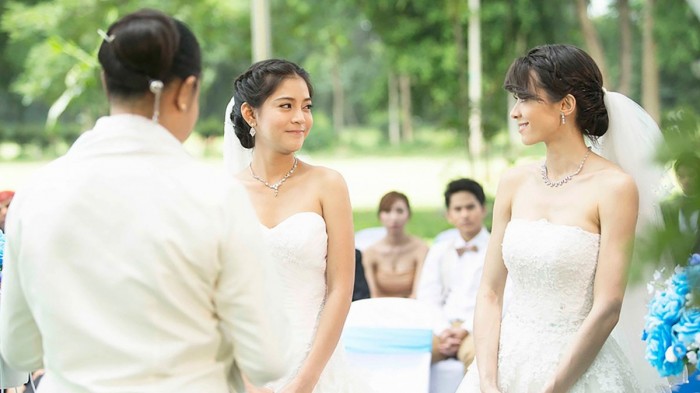 "Love is about people's mind, not gender." This line from the film communicates quite a lot about the story. The film follows Pim, who cuts ties with her boyfriend when he decides to go abroad. Enter Pat, a photographer who also goes to Pim's school and who's been stalking her in a not so obvious way, by photographing her. Pim and Pat forge a close bond that develops into romance and they even decide to have a formal wedding, minus Pat's parents who refuse to attend.
Aside from lesbian romance and relationships, the film also touches on the relevant issue of legalized unions among lesbians. There is a stipulation under Thai Civil Law found in section 1448 (thus the film's title) which states that only men and women over 17 years old can be legally married, thus excluding lesbians and gays. It has been common knowledge, not only in Thailand but in other countries as well, that the LGBT community is trying to fix this problem by appealing for civil partnership.
Why is it worth watching?
While the film reflects commendably on an important issue, other elements of the feature seem lacking in energy and luster. Still, the refreshing and realistic lead turn from Apinya Sakuljaroensuk gives color to the story and her child-like appeal seems to reverberate from the screen.
6. Yes or No 2.5 (dir. Kirati Nakintanon, 2015)
This film retains the same title as the original and second installment, but the plot is quite different, with things seeming to look more complicated than ever before. While the second film touches on the issue of a love triangle, here there are two pairs of lovers that appear to get mixed up somewhere along the way. Actress Supanart Jittaleela of the previous instalments returns, albeit with slight revisions to the role she plays. The film also sees a new director (Kirati Nakintanon) take over the series from Saratswadee Wongsompet. Viewers may feel inclined to do their own comparisons of this one with the two earlier features and will have their own favorites but the bottom line is, like the previous entries in the series, this film still tackles lesbian romance and relationships, and the intricacies and conflicts that go with it.
Why is it worth watching?
Check this out especially if you're a fan of the two earlier films as, who knows, you may still get a lesson or two in love from this one.
Watch more Lesbian Films on FilmDoo.com.