By Stephanie Hotz
The Häns team, consisting of Enric Ribes and Oriol Martí­nez, describe themselves as "odd storytellers", and Xiong Di and Daydreaming, two of their recent documentary pieces, are both shorts that recount the lives of people finding passion outside of the quotidian. Xiong Di ("brotherly" or "brothers" in Mandarin) observes the lives of Chinese factory workers, a group that finds purpose in friendship and the sport of boxing outside of the factory walls. Daydreaming follows a computer scientist who, despite his short stature, fulfils his dream of playing basketball by taking part in a larger community. We spoke with the Häns team about their unique documentary style and their inspiration for these shorts.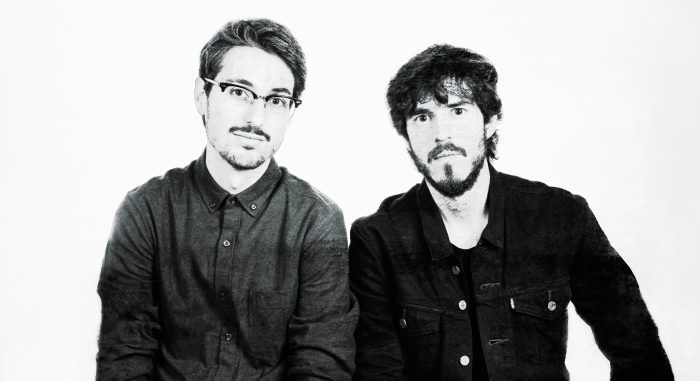 Both of your short films, Xiong Di and Daydreaming, tell stories of people who are passionate about sports. What inspired you to choose this topic? 
Sports isn't our main topic of choice. We try to focus on the human aspects of the tales. It's true that sports reach a lot of people, no matter gender, age and origins, and they also inspire universal values.
In your opinion, how might viewers find the characters of these shorts relatable to their own experiences?
We look for themes and curious characters, the audience instantly connects with these curious things. But that's only the tip of the iceberg because what seems odd could be universal.
Xiong Di has a very unique visual look and style. Were you trying to portray a certain feeling or message through this cinematography?
We do a mixture of the cold schedule of work in the factory, trying to show its grandiloquence and impersonality. The factory, is in fact, another character. On the other hand, the camera prevails over this space by focusing on the friendship that allows for the opportunity to escape monotony.
Can you speak a little about the role of music in these shorts, or in your filmmaking in general?
Especially with Xiong Di, we try to make the piece visual like a video clip with powerful music. In every moment we give a contemporary touch that helps new generations dive into the documentaries. In this case, this is an exclusive music theme composed by our friend, Guillermo Irriguible, who is also the film editor.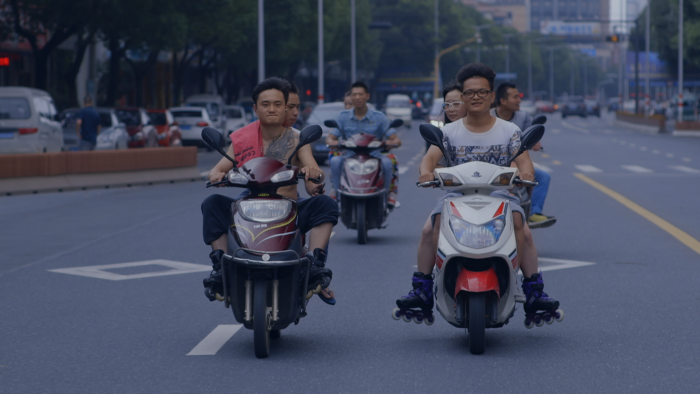 I noticed that you have filmed many of your documentaries in China. What inspired you to do this?
We were shooting a TV documentary in China when we made this short piece. In our opinion China, and this factory in particular, is a microcosm that coexists with a lot of stories that could be documented. Europeans still see China as an inaccessible and difficult place to shoot and this is the time to change that point of view.
Your website states that you are "Odd Storytellers". What are some unique aspects of your documentary style?
We like to find curious stories that we call odd. For this reason we consider ourselves to be odd storytellers, as we said before. We try to develop the documentaries with respect and sensibility for the people we meet, usually creating a strong bond.
Are you working on any other projects at this time? 
We are creating a little production company to develop Hí¤ns. It serves our personal projects but we also want to collaborate with international production companies to develop our documentary style in other formats such as video clips, advertising etc. We are also working on the preproduction of a new historical film about a Spanish Republican deported to Nazi concentration camps.
Watch Xiong Di and Daydreaming free on FilmDoo.com.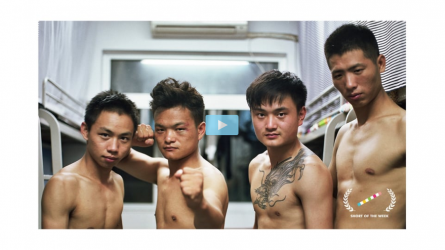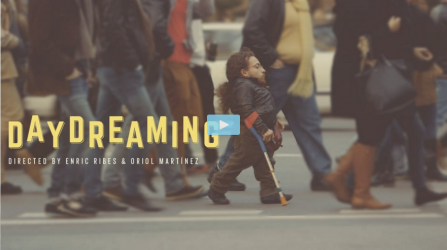 Find more shorts on FilmDoo here.
Learn more about the Hí¤ns team on their website here.