By Leni De Castro
There is a persisting challenge for filmmakers to move forward, and independent filmmakers are no exception. The progression goes from making short films, to features, and a few to mainstream movies. This challenge is experienced universally by auteurs across continents. It's a story that varies depending on the individual. Some filmmakers see the mainstream as a dream come true, facilitating bigger and awe-inspiring ideas, a larger audience base and connections to the best collaborators in the industry. For others, it is a practical step for a sustainable career which can ease the way for pet projects. In this article, we will discuss this transition into the mainstream, the adjustments involved and how the experience can enrich a filmmaker's craft.
How they get into the mainstream
Of course, the aforementioned premise is that filmmakers garner attention by making independent short and full length films that are well received by critics and audiences alike. Take for instance Sam Taylor-Johnson and Marc Webb, both of whom made critically acclaimed works that caught the attentions of film executives. Sam Taylor-Johnson's Love You More (short) and Nowhere Boy (feature) put her on the radar of Sony Pictures, allowing Taylor-Johnson to go onto preliminary work with her period romance, A Reliable Wife with Michael De Luca as producer. Unfortunately, the project hit a wall but this opened up a new opportunity for her to direct the E.L. James novel, Fifty Shades of Grey. After the first meeting on this potential project, Johnson put up a 3-minute mood reel complete with music and three look books with photos and ideas for the lead characters. For Johnson, this was important to make the point that she is a person with big ideas, able to carry out these ideas and "˜create something special'.
Marc Webb started out with his acclaimed film (500) Days of Summer before being approached by Sony Co-Chairman Amy Pascal to help the studio come up with fresh ideas on The Amazing Spider-Man. Sony's reboot of the profitable franchise. For Webb, there was no meeting or pitching for the project. Instead he emailed his ideas to Pascal and producer Matthew Tolmach, presenting a new approach to Peter Parker, the alter ego of Spider-Man, focusing in on his issues of abandonment as a result of being an orphan. Reconfiguring the character as a young man with a chip on his shoulder, "an outsider with an edge". This was a subtle but significant change in the character of Parker. That email turned into a series of conversation that became serious. The results are two Spider-Man movies and one more in the preliminary stages for Webb.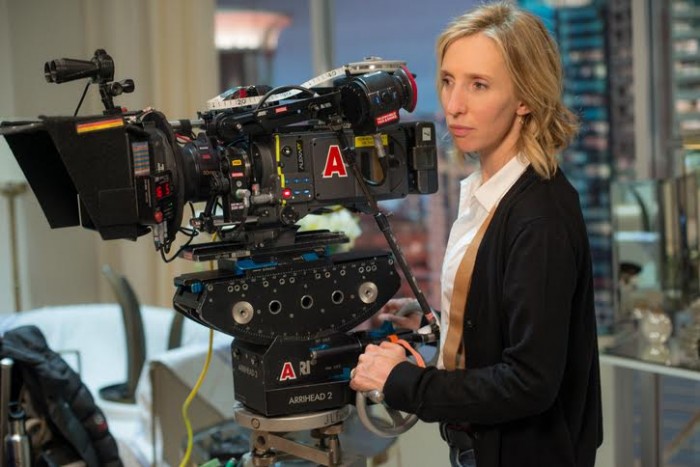 Jeff Nichols, on the other hand, is a more organic example of an auteur growing from independent feature to mainstream. His body of works include Shotgun Stories, Take Shelter and Mud, with the latter starring Matthew McConaughey. He approached Warner Bros. for his project Midnight Special. He cited his reasons as wanting a wider audience and stronger marketing partner, saying, "There's an investment. They've paid for it to be made and they're on the hook for presenting it to the world." Although for Nichols it was scary to give up some autonomy or control, he was curious on what a bigger release would be like. Midnight Special is to be released March 25th.
For Korean filmmaker Jang Jae-hyun, his work did the leaping for him into the mainstream. He started out his short film career with Maley from India and Bus. His short film 12th Assistant Deacon garnered him not just accolades from award giving bodies but the chance in making this short into a full feature with a powerhouse cast of renowned Korean actors. 12th Assistant Deacon evolved into The Priests, a feature film about a Catholic priest exorcising the devil from a teenager. The sub-genre of exorcism was new to Korean audiences and the film grossed $34.7 million at the Korean Box Office in 2015.
Meanwhile, Guillermo Del Toro is already a household name in the industry. He began his career making short films in Mexico since he was 21 years old. And for 10 years he was a makeup supervisor, forming a company called Necropia and co-founding and teaching at Guadalajara Film Center and Mexican Film Festival in Guadalajara. His full length directorial debut was the Mexican indie classic Cronos. The film garnered the Critic's prize in Cannes Film Festival which marked Del Toro as a talented and creative auteur, pulling him onto the world stage and the independent film industry scene. He made his first venture into the Hollywood mainstream with 1997's Mimic.
The Transition and Adjustment
The differences between making independent and mainstream films go well beyond the budget and larger audience reach. There are protocols and nuances which are absent in independent filmmaking that are apparent and protruded in the mainstream that auteurs must adjust to in the process.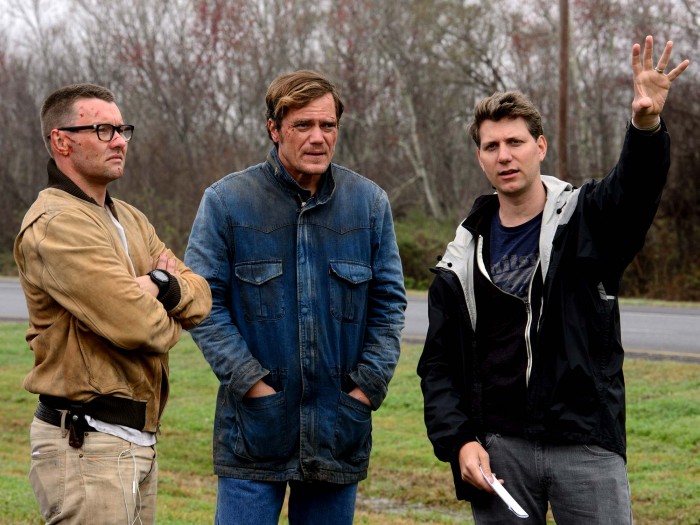 For Taylor-Johnson, it was not the large budget nor the fan base that was a challenge to adjust to but being in a member of a larger organisation. Coming from an autonomous environment in independent filmmaking, getting into an organisation and navigating through different thoughts and opinions is complex – something which felt especially apparent during editing and post production.
Webb's ordeal was more complicated. Dealing with a pre-existing myth of a superhero bore the expectations and ideas of both the studio and the fans. He would've learned early on that it's not about him but all about Spider-Man. It is in the manner of layering into the film his connection as an artist that creates the difference from previous Spider-Man movies. For him, that has been the real trick and the real difficulty.
Nichols' experience has been different. He writes and directs his own films, so moving forward and transitioning into a bigger budget and fan base has proved less difficult. Being happy and contented with the budget, working within the range created a more symbiotic environment between him and the studio. The budget for Midnight Special is relatively small at $18 million. But the fact that he and his producers were more focused on being creative in making the film helped in terms of staying on time and being on budget.
Guillermo's experience of making his first mainstream movie Mimic didn't leave a good impression on him, and the kidnapping of his father before the release of the movie added to the stress. He was unhappy with the resultant movie and attributed this failure to the interference of the studio.
How the Experience of Going Mainstream can Enrich a Filmmaker's Craft
The culminating experiences of making a mainstream film have had profound effects for these auteurs in different aspects.
Taylor-Johnson has taken the experience in stride. During post-production, she was exposed to a more complex level of marketing which she believes is necessary, "They know how to excite the fans and tease them and push it along. They do ask opinions, show you a cut of the trailer, and I can give thoughts and suggestions. But for the most part, I leave it to those who know best." (DGA, 2014)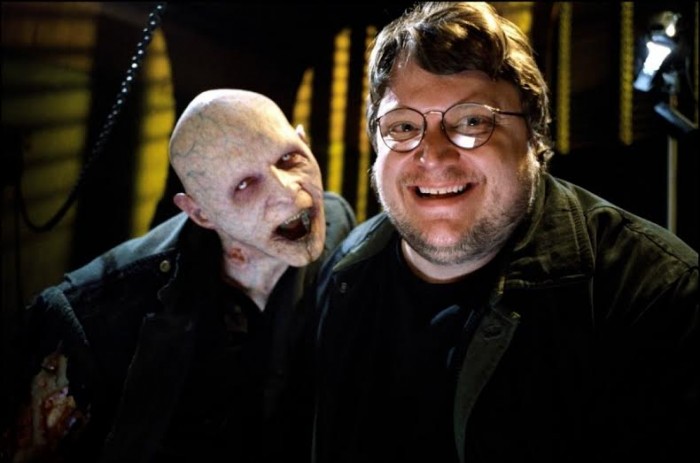 Nichols has had a fairly happy experience making Midnight with the support of Warner Bros. He feels he is fortunate to be writing and making his own movies, with a smaller likelihood of shifting into a director for hire, "I have been lucky. My family is healthy and happy. I don't drive a fancy car nor live in a fancy house. My son is about to start private school and who knows, that might change. I reserve the right to personally sell out any time. But I think that I am sitting in a position where maybe, just maybe, I can be this person that gets to write and direct their own stuff.  Maybe I'll run out of ideas that are as good as those that people approach me with. You just never know…" (Screen Daily, 2016)
Del Toro's experience with the film's studio was a less satisfying one, which led to the decision of going back to his roots. He founded his own production company, the Tequila Gang, in order to produce personal projects. The Devil's Backbone was his the feature to confirm his creative genius. With eyes again open to the possibilities and opportunities of the mainstream, The Devil's Backbone was followed by such Hollywood mainstream hits as Blade 2 and Hellboy. But he never forgot his passion for horror and fantasy, making the 2006 cult hit Pan's Labyrinth. This was followed by his mainstream blockbuster Pacific Rim. Nonetheless, he has turned down projects with budgets above $100 million, showing an unwillingness to sacrifice his integrity as an artist in favour of profitable action fare.  Currently, he is in preproduction work on a Cold War drama for Fox Searchlight.
Webb, meanwhile, is looking forward to making movies at a smaller scale, still working on the third instalment of the Spider-Man franchise but having turned down the fourth. Making movies at monumental scale requires too much time for a director who sees personal projects in their future. It is not about the scale nor whether or not it has studio backing. The connection with the story and script, specifically having an intuitive response to it, are far more important. For Webb, making the Spider-Man films had moments of both triumph and heartbreak at every conceivable level, though the experience for an auteur of making films on a monumental scales is no doubt magnificent.
Filmmaking is a progressive but free flowing form of art. The movement in one's career is not just a matter of forwards or backwards but one of truly and deeply felt experiences of all the aspects of being an artist. Whether one flows from one stream onto another or goes back is not the question one should ask a filmmaker but rather what he or she wants to do next and what ideas are currently driving them.