By David Pountain
Tim Marshall's gorilla is an open and entrancing short that its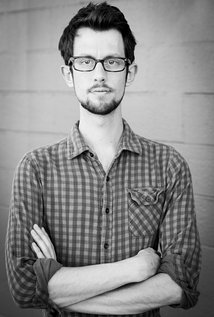 elf inspires an openness to the universe at large. Beginning part of the way into a couple's camping trip and climaxing with a sequence of ritualistic dancing and a mysterious ape mask, Marshall's cosmic drama encourages an acceptance of life in all its expansive, unknowable strangeness.
Now working on his feature debut, the director speaks to FilmDoo of the making of gorilla and what his future currently holds.
What was the inspiration for gorilla?
gorilla was inspired mostly by my lifelong fascination with the universe. When I was a child, I used to question my mother about when the universe would end, and she was never able to answer this, of course. The thoughts and possibilities of it used to be so overwhelming for me as a child that I often lay awake thinking about it late into the night. Now, it doesn't overwhelm me, but it excites and fascinates me. I love that this is still, in so many ways, one of our greatest mysteries. And I wanted to use this 'mystery of the universe' as a way to explore the many questions in life that do not have easy answers and how we each deal with them differently.
How did you decide upon the location for the film?
We shot the film in several very iconic locations outside of Melbourne, Australia. We were lucky to have such beautiful places as Hanging Rock, where we filmed the lookout scene, available to us. I wanted each location to envelope its characters, to feel large and expansive with the characters small within it, as a way to mirror our similar smallness within the universe.
What was the process behind creating the gorilla dance of the film's second half?
I worked with a wonderful and talented Melbourne-based choreographer, Brooke Powers. Brooke and I worked very closely to create a dance that I wanted to be both primal and alluring. Our actress Chloé Boreham then worked closely with Brooke to learn and develop the dance. The night we filmed the dance was about 3 degrees Celsius! Chloé did a good job at pretending she wasn't freezing in her costume whilst dancing!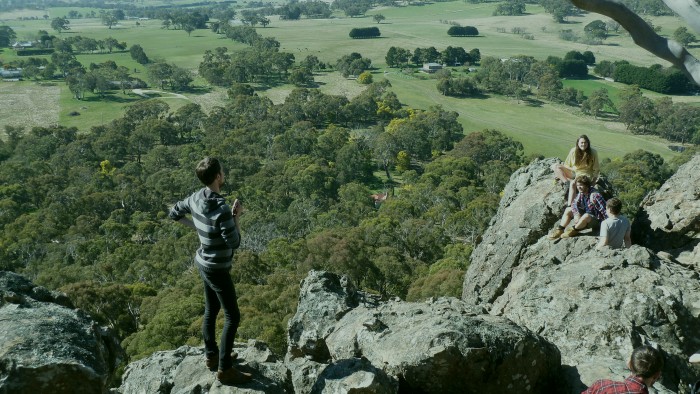 I've read that another of your shorts, Followers, is based on a screenplay for a feature currently in development. What have been some of the challenges in getting this film made?
Yes, my most recent short film Followers is based on my feature of the same name. The feature is currently in development and will be filmed in Brisbane, Australia (my home town). We have been very lucky to have the support of one of our state funding bodies here in Australia, 'Screen Queensland'. Through this support we have further developed and strengthened the script. There are always challenges in getting a feature made, and patience is certainly required, but Followers has been my passion project for quite a while so I am very excited that we are getting nearer to making it.
When can we expect to see this feature debut?
This is still in the works, so I can't give a particular date at this stage. I would say you could probably expect it in late 2017.
Do you have any other projects planned?
Yes, I do. I'm developing two other feature films, one of which is a fantastical romantic comedy that is also being developed with Screen Queensland in Brisbane, Australia. I am also developing several TV series concepts.
Watch gorilla free on FilmDoo.com.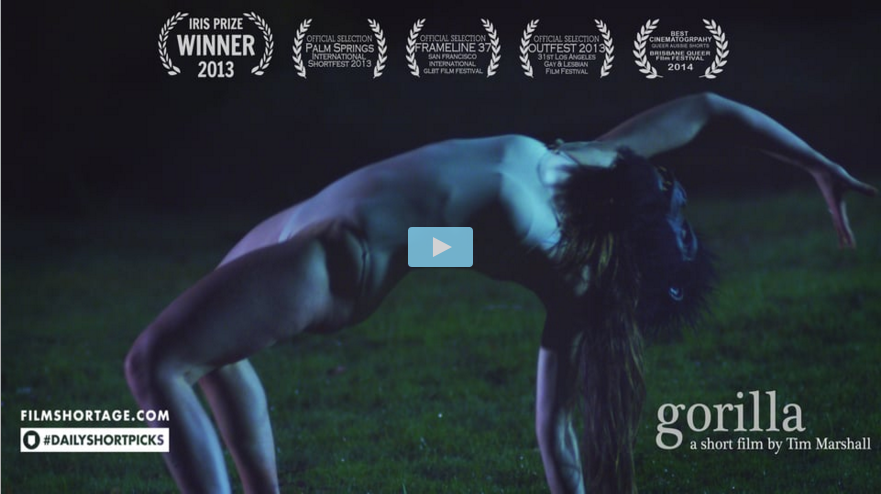 Find more shorts on FilmDoo here.