By David Pountain
Filmed over a six year period, Colin Rothbart's inspiring big screen debut, Dressed as a Girl, is a humorous, affectionate tribute to the alternative drag scene of East London that acknowledges the darker moments in the journeys taken by its subjects. When Rothbart spoke to FilmDoo, the director shared his thoughts on the new documentary and the scene that it chronicles.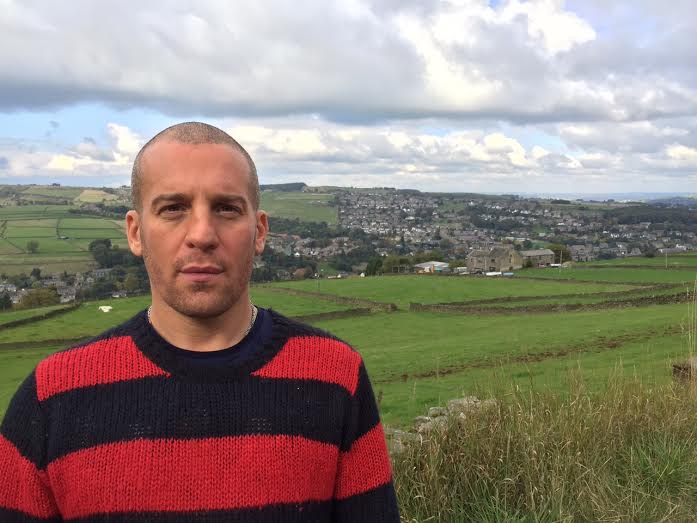 How did you first become familiar with East London's alternative drag scene?
I only came out when I was 21 and was a student in Manchester, not London, and spent the rest of my 20s on the straight scene filming club, and on other TV programmes around the world – so I wasn't in East London at all! I started to get exposed to the East London scene through Holestar (one of the characters in the film) around 2005  – who I'd met while filming the BBC show Holiday in Vienna – and a couple of friends dragging me to Gay Bingo around ten years ago, which seemed really anarchic, messy and fun. But really, it was moving to Hackney in 2008, going to the travelling disco, the NYC Downlow at Glastonbury in 2009, where I saw everyone in full technicolour action.
What inspired you to make a film about it?
I wanted to capture a moment in time. Me and Holestar were on holiday in Goa in 2009 and she said someone should really be documenting this amazing scene, so she asked if I'd be interested. The brief was to make a British Paris is Burning but I think I've made a very different film with a very British sense of humour and self-deprecation. Obviously there are more poignant moments too and we cover quite a few issues within the community. The idea was to make a film which would appeal outside the scene so that everyone from my parents to lumberjacks could realise that beneath all the fab costumes and make up, we're all the same – battling the same issues and just trying to live life to the max.
Would you say that your style as a filmmaker was in any way influenced by the scene and its artists?
There are certain aspects of the film that have been stylised but really – as it's a documentary – I felt it was important to keep a raw, authentic look.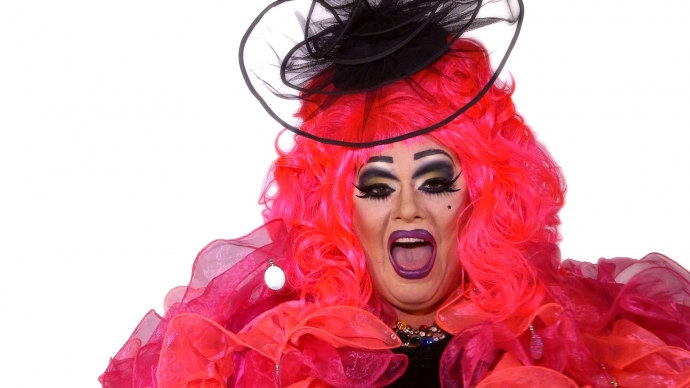 The film delves intimately into the private experiences and histories of many of the scene's figures. What are your thoughts on the relation between these often troubling personal stories and the on-stage personas of these individuals?
These are the people who light up London and add to its vibrancy and push the boundaries. Hopefully the film contains slices of real life rather than stories that can be called "˜troubling' and they are often told with real warmth and dark humour. Holestar talks about suffering from depression, Jonny talks about substance abuse, John talks about HIV, Pia talks about feeling lost, Scottee about being alienated from his family and Amber is going through gender reassignment. But by the end of the film, we see that everyone is a survivor and despite people's troubles, they're all old pros who love nothing better than to slap on the war paint, put on a show and leave their troubles behind. That's what we all do on a day to day basis anyway – it's just that they use more sparkle! Sometimes the performers break out into the mainstream such as the performances we cover at the Royal Opera House and Glastonbury but everyone can still be found propping up the bar in Hackney – especially at The Glory, where me, Jonny Woo and John Sizzle are co-owners.
Do you have any interest, at some point in the future, in making a follow-up to Dressed as a Girl – providing an update of its scene or its characters – or do you consider this to be a one-off project?
I'd love to make a sequel to the film as everyone is doing such exciting things – Amber is on course to have her third leg removed in January for starters! But this time I'd need to get the funding upfront as making an indie film is an expensive business.
Do you have any other projects in the works?
I work full time in TV and have just finished a series called The Hairy Builder with Dave Myers from The Hairy Bikers for BBC2. But don't google it at the moment or you'll get dodgy German porn!  Re: future film projects, yes I have plenty of ideas if anyone out there wants to fund them!
Dressed as a Girl is out now on home release.
Read our review of Dressed as a Girl here.
Discuss Dressed as a Girl at FilmDoo.com.