By Delphine Riffaud
Dir: Shin'ya Tsukamoto
Bullet Ballet is a Japanese modern punk tale written and directed by Shin'ya Tsukamoto. Before Bullet Ballet, Tsukamoto was known for Tetsuo and Tokyo Fist as the leader of the Japanese cyberpunk movement.
The film opens with Goda (played by Tsukamoto, as the multi-talented man that he is) finding out that his girlfriend, Kiriko, just shot herself in her apartment. In his desperate search to find the exact same gun she used, Goda gets linked to an extremely violent group of punks. Beginning with beating and kicking, the violence escalates when guns are involved for an ultimate revenge.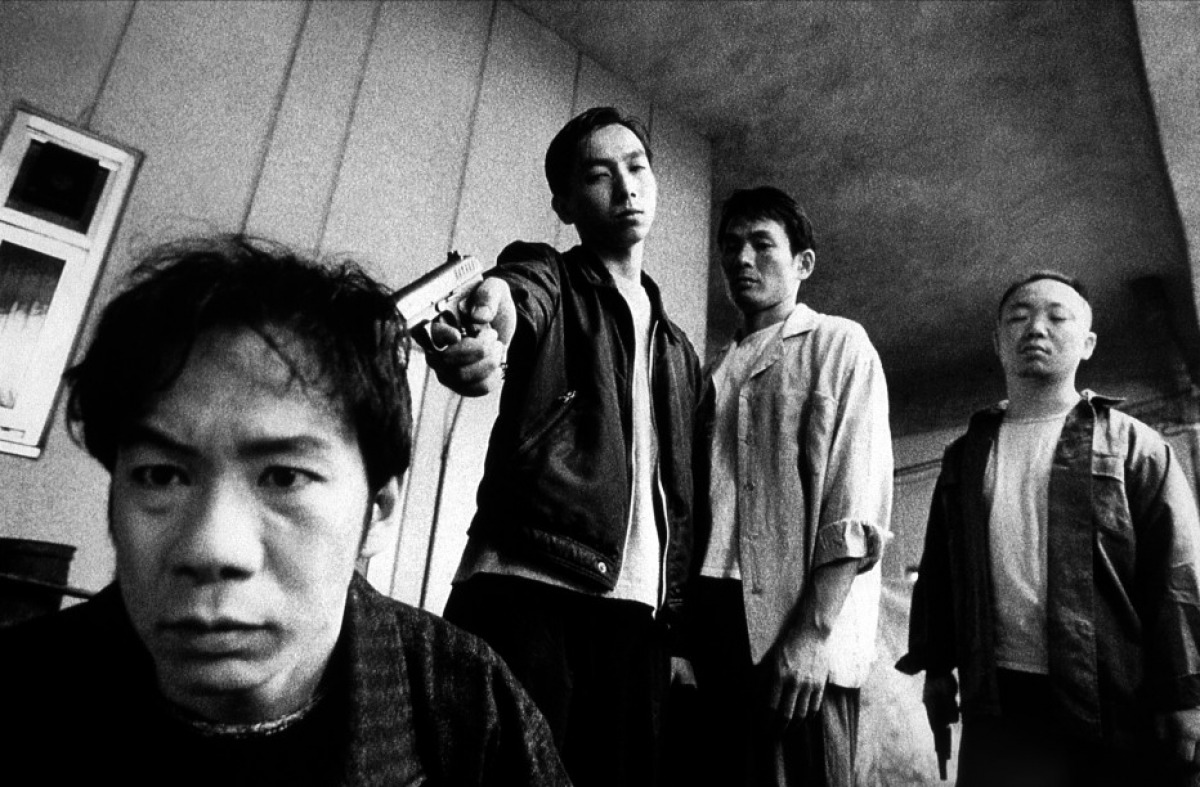 The film shows how the life of a "normal" man (office job, stable relationship, etc) can abruptly decline following two events: the suicide of his girlfriend and his encounter with Chisato, the only girl member of the punk gang, who also has a death wish. The atmosphere reflects the pessimist situation in Japan during the 1990s.
Shot in stylish and overexposed black and white, Bullet Ballet depicts an alternative scene of the street life in Japan and its decaying urban maze. In addition to the costumes and makeup, the film also gets his "punk spirit" from its editing with montage sequence showing guns, war, bombs along with a punk rock soundtrack. Shot almost entirely with a handheld camera, the film is not dissimilar to some documentary styles, with a sense of intrusion among its characters.
In 1998, the film was shown both at the Venice Film Festival and Toronto Film Festival. For other cinematographic references, one can say Bullet Ballet is Fight Club meets French New Wave meets La Haine, which should be enough to tease all film lovers!
Watch Bullet Ballet on FilmDoo.com (UK & Ireland only)