Between the years of 1949 and 1990, Germany was a divided nation. The Cold War kept the capitalist West and the communist East apart, but in those years both sides made a lot of great films. Harriet Beaney gives us her take on the 10 best East German films.
Die Legende von Paul und Paula (The Legend of Paul and Paula, 1973, Heiner Carow)
The most popular East German film of all time, this is a romantic comedy with a twist. The film uses fantasy elements to tell the love story between Paul and Paula who meet in a bar and find their lives overturned by their meeting. The film was almost banned by the authorities but was then personally endorsed by then-leader Erich Honecker.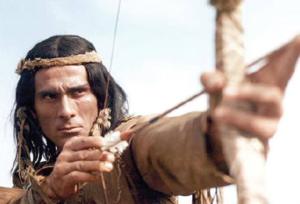 Die Sí¶hne der grí¶íŸen Baerin (The Sons of Great Bear, 1966, Josef Mach)
This anti-American diatribe is notable for portraying Native Americans as the good guys rather than the bad guys like in your typical Western. Protagonist Tokei-ihto attempts to save the land of his people from gold miners. A must-see for lovers of Westerns with lots of battle sequences.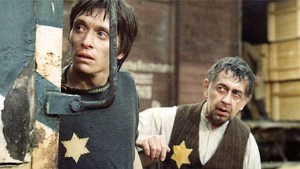 Jakob der Lí¼gner (Jacob the Liar, 1975, Frank Beyer)
One of the most popular East German films internationally, this is the story of Jakob, who is taken in for questioning by the Gestapo and hears on the radio that the Germans are losing to the Western allies. He then attempts to spread hope throughout his Jewish ghetto by pretending he owns a radio. The film is both comic and tragic, and was remade in America in 1999 with Robin Williams in the lead role (the German version is better).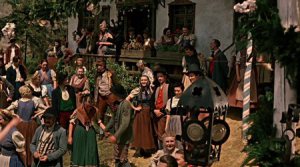 Das kalte Herz (Heart of Stone, 1950, Paul Verhoeven)
This was the first ever East German film in colour (fifteen years after the first American film in colour). After wishing for infinite wealth, Paul is given a heart of stone by an evil woodland spirit. A quintessential East German classic, and very entertaining.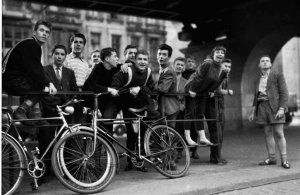 Berlin – Ecke Schí¶nhauser (Berlin, Schí¶nhauser Corner, 1957, Gerhard Klein)
An unruly and disconnected group of youngsters hate the East. Inspired by popular films from the West, this film is a cold, hard look at the realities facing young people living in East Berlin.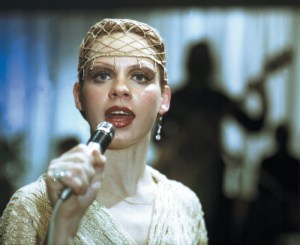 Solo Sunny (1980, Konrad Wolf and Wolfgang Kohlhaase)
Another film looking at the difficulties of youths. A young woman nicknamed Sunny is trying to make a living from making music while undergoing an existential crisis. The film won International Film Critics' Award for Best Picture at the Berlin International Film Festival, while Renate Krí¶íŸner won Best Actress. If you're looking for a film with an interesting female character, this is one to go for.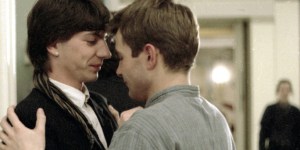 Coming Out (1989, Heiner Carow)
The first East German film to openly deal with homosexuality. A man walks into a gay bar and finds his world upturned. This angsty and very communist film comes from the director of the enormously popular Paul und Paula.
Sommer Vorm Balkon (Summer in Berlin, 2005, Andreas Dresen)
So not technically an East German film, since it was made in 2005, but set in Prenzlauerberg, an eastern district of Berlin. The film tells the humorous story of two young women who seem to have a chronic condition of dating the wrong men. Expect lots of nudity.
Das Leben ist eine Baustelle (Life is All You Get, 1997, Wolfgang Becker)
This is also not technically an East German film, but an interesting look at the reunification of Germany. The plot thickens when Jan discovers his former girlfriend is HIV positive and is too petrified to be tested himself. Trigger warning: this sedate film may take some patience. Directed by Wolfgang Becker, who also made the next film on the list, the hugely successful…
10. Good Bye, Lenin! (2003, Wolfgang Becker)
Just couldn't resist. A list of the best East German films wouldn't be a list of the best without this film. This and Das Leben der Anderen ("˜The Lives of Others') are not to be missed.