Breathing is an Austrian drama, which was selected as Austria's submission to the 84th Academy Awards for Best Foreign Language Film, but didn't make the final shortlist. Nineteen-year old Roman is in a juvenile detention centre, convicted for killing another teenager. To obtain parole, he has to prove that he can hold down a job outside prison. He eventually gets a job as an undertaker, much to his horror and disgust. Even with the co-workers treating him poorly, he endures the task. Roman is also keen to find his real mother who gave him up as a baby.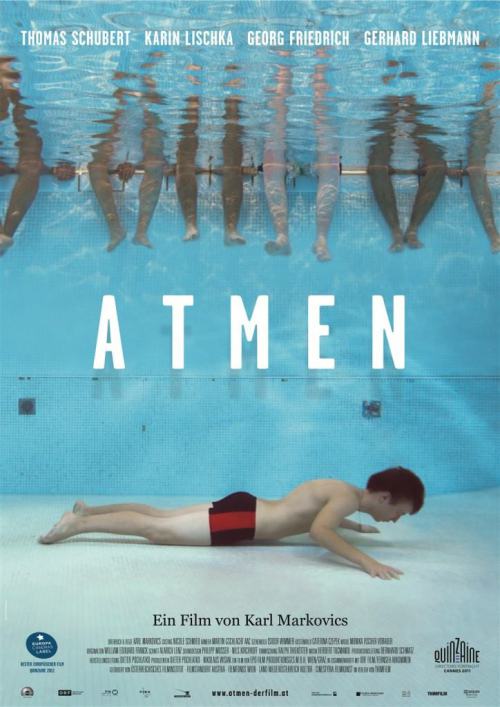 While this is a story about a teenage boy having to face his own guilt, it's also about coming to terms with the reality of death. The title itself becomes a prominent motif in the film. Roman constantly dives into the bottom of the pool, holding his breath for as long as he can, almost as if he were trying to suffocate himself. It's as if he's trying to understand how it must have felt when the other teenager died and what would have happened if he had taken his place.
Undertaking would probably be the last job anyone would want to have, because it'd be extremely difficult to face death in front of us. This time it's a teenager, someone transitioning into an adult, who is being faced with this, especially since he killed someone his own age. He's a young person questioning the value of his own life, both through his job as an undertaker, and discovering the reason why his mother abandoned him in the first place.
Breathing is a fascinating film that asks the question of how we face and understand death. An individual attempts to measure the worth of their own life, and also how we live with our regrets until the day we die. Perhaps understanding death helps us understand more about how we live our lives.
How we breathe.
Watch the trailer here:
[youtube http://www.youtube.com/watch?v=rLPwjQKpdLk?rel=0&w=640&h=360]