As the FilmDoo streaming platform continues to expand its diverse collection of international films and series, these last two years have also seen the company make its first steps into online learning thanks to funding from Creative Europe Media, an EU programme aimed at supporting the cultural and audiovisual sectors.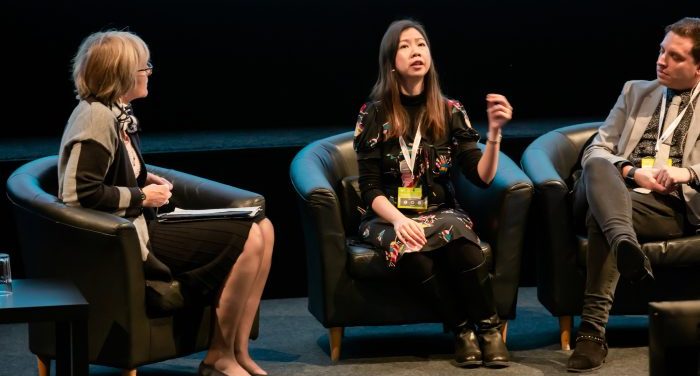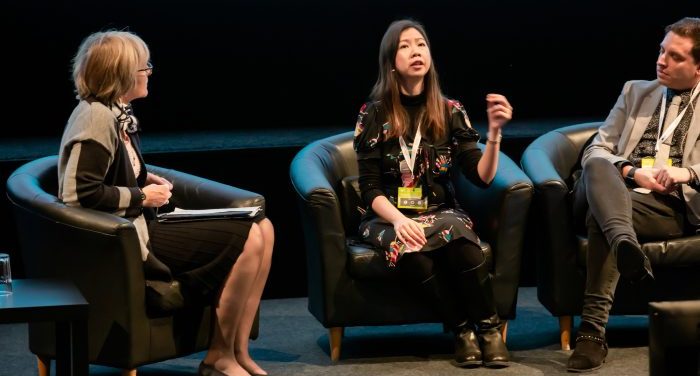 In January 2020, FilmDoo was awarded a major grant under the programme to further develop and launch its new edutainment language and cultural learning platform in the UK, France and Benelux. This exciting new path for FilmDoo was inspired in part by a survey of the platform's users, in which over 70% of participants named learning a new language as the number one reason for watching a film on FilmDoo.com. From there, we set out to create a new platform that would support this approach to online learning and upskilling, providing users with the tools and resources they needed to take full advantage of the learning potential of film and video.
The initial result was FilmDoo Academy, a service that enables users to turn any film or video into interactive learning content. Officially launched in January 2021, the site's features include an exclusive course-authoring tool that allows subscribers to pull videos from YouTube and Vimeo to create subject-based games and quizzes. The platform lends itself to independent learning and individualised homework, as well as group sessions, where learners can compete real-time in interactive games, both in-person and remotely.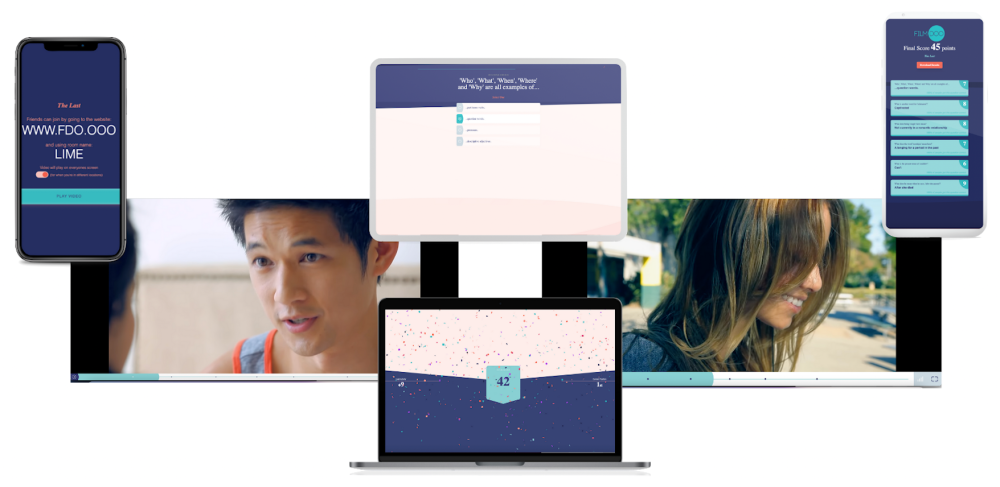 One of the underlying values of FilmDoo's expansion into online learning is a belief in the power of film and video to engage and educate learners on a level that goes beyond rote memorisation and cold facts. Learning feels a lot less like work when you're enjoying yourself in the process, and studies over the years have repeatedly shown that video learning can be an effective means of inspiring enthusiasm for the topic at hand. Through compelling stories, characters and visuals, film and video can also provide learners with an emotional foothold for a subject, while offering valuable context for new and "difficult" concepts.
This last point seems especially relevant to language learning, where it can be all too easy to lose sight of the everyday contexts in which words and phrases are used outside the confines of the classroom. Through films, we can observe language put into practice, while acquiring a deeper understanding and appreciation for the culture that surrounds it. Moreover, by allowing students to observe the facial expressions and physical gestures of native speakers, videos can inspire a more nuanced understanding of tone and delivery than they could hope to gain from written words and static images alone.
The advantages of video learning become all the more apparent when you consider the prominent role played by visual media in the everyday lives of young learners. According to a report published by GlobalWebIndex in 2017, Generation Z now spends an average of more than 4 hours online daily via their mobile phones. Needless to say, the young students of today are well accustomed to learning about the world through the medium of video. Therefore, by offering educational resources that are video-based, we can engage learners on a level that they can recognise and appreciate.
This was the type of learning that we aimed to inspire with the launch of the FilmDoo Academy platform, and in the months that followed, we set out to improve and refine our approach through a series of workshops, demos, webinars and pilot studies. Back in November, 2019, FilmDoo was among the selected Top 5 Finalists in the Launchpad Competition at the ACTFL Annual Convention in Washington, D.C. This allowed us to partner with the Language Flagship programme to pilot our edutainment platform across major universities in the United States, including the University of Hawaii. Since then, FilmDoo has connected with a diverse pool of educators from regions all around the world in order to receive feedback on the effectiveness of their video learning service for teachers and students alike.
In pilot programmes for schools and institutions across the globe, our team provided tailor-made, interactive quizzes designed to fit the demands of the curriculum. Through in-depth one-to-one interviews with teachers and tutors from 12 countries, we gained valuable insight on the practical uses of FilmDoo Academy's course-authoring tool, while also hearing from experienced educators about the ways in which our video-based approach could be changed and adapted to better suit the needs of the learner.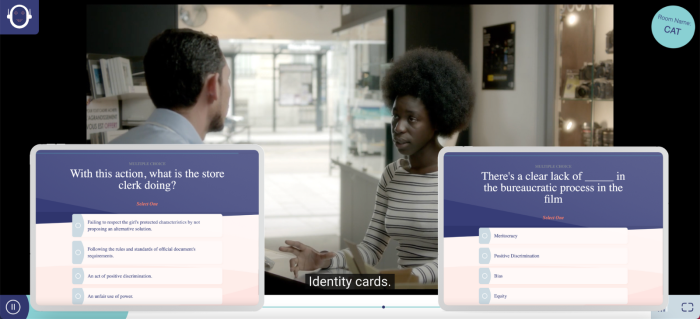 One highly fruitful collaboration was a pilot run with major UK banks NatWest and RBS aimed at evaluating the potential of the FilmDoo Academy platform to assist in corporate Diversity and Inclusion (D&I) training. By communicating the issues of D&I through real-world scenarios and story-based clips, video can provide an engaging and accessible means of exploring and discussing often-sensitive topics, while helping to grant these subjects the emotional weight necessary for any lasting changes in attitude. The pilot proved to be a rousing success, with 100% of participants agreeing that the FilmDoo Academy platform would help them in their current D&I roles, and 80% saying that this method of video-based learning is preferable to current and traditional D&I training methods and activities.
Following the last of the pilot interviews in October 2021, FilmDoo set about using what they'd learned to expand and build upon their initial approach to film- and video-based education. The result was FilmDoo Language Learning, a new platform that draws upon FilmDoo's extensive collection of international films to provide a new range of learning resources – from interactive online quizzes, to lesson plans and worksheets – using fun and thought-provoking cinema as the starting point for further activity and discussion.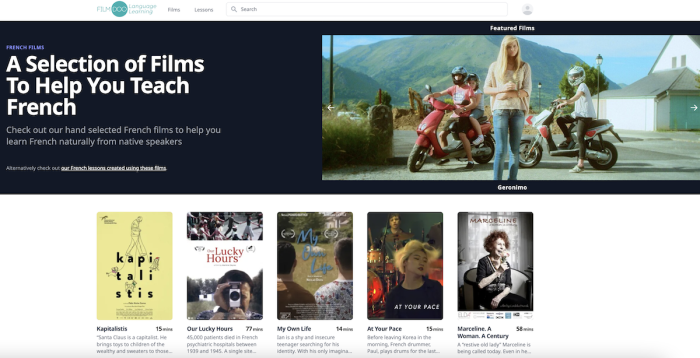 The FilmDoo Language Learning catalogue already consists of more than 600 films in just under 50 different languages, with new titles added every week. Partners in this project include Sooner.be, the leading VOD platform for independent cinema in Benelux, whose collection of acclaimed and award-winning films can now serve as compelling entry-points for interactive lessons in French and Dutch, among other European languages. In bringing these films and more to the new edutainment platform, we are continuing in our mission to provide a new form of online learning that taps into cinema's proven capacity to both entertain and inform, while also offering new sources of revenue and exposure for independent filmmakers.

All this was made possible by the support of Creative Europe, and we look forward to seeing where this journey into online learning will take us in the months to come.
Check out FilmDoo's new Language Learning platform here!