Planning a night in this Halloween? Here are ten releases from the FilmDoo collection that you might want to check out, ranging from genre classics to underrated gems of recent horror cinema.
A series of tales, each more twisted than the last, intent on creeping up behind you when you least expect it. Think you've seen every horror film? Think again. An exclusive compilation of horror shorts from daring French filmmakers.
Watch French Frights on FilmDoo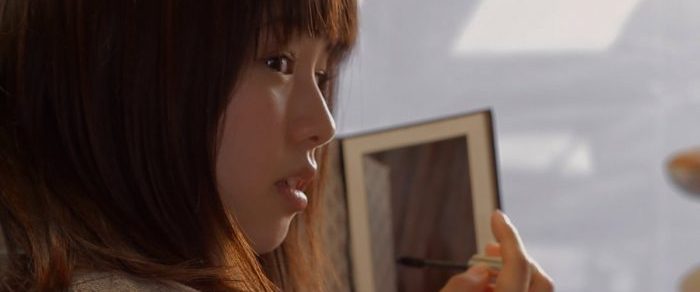 Shady (dir. Ryohei Watanabe, 2012, Japan)
Because of her last name "Kumada" (bear + rice paddy) and her appearance, Misa's high school classmates call her "Pooh" disparagingly. She has no friends and can only let down her guard around her pet parrot and the goldfish in the science room at school. But she then finds herself quickly becoming best friends with Izumi who is a cute and popular classmate.
Although somewhat puzzled by Izumi's interest in her, Misa is excited about having a friend for the first time ever. But Izumi's initial angelic demeanor gradually transforms into a demonic one.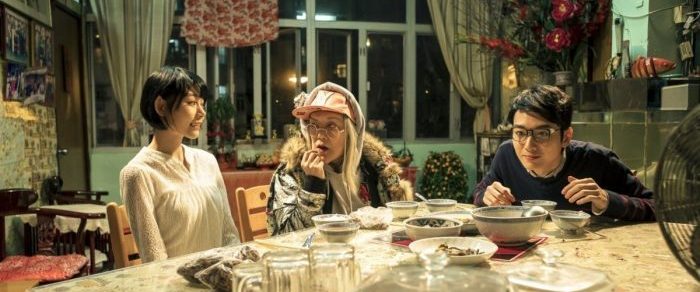 Vampire Cleanup Department (dir. Chiu Sin-Hang and Yan Pak-Wing, 2017, Hong Kong)
Attacked by a vampire, born loser Spring is saved by three street cleaners. When he wakes up, he finds himself in a secret government facility hidden in a garbage collection station. Spring then discovers that he has a special immunity to vampire attacks, making him a perfect candidate to join the secret organisation, the Vampire Cleanup Department.
Watch Vampire Cleanup Department on FilmDoo (US only)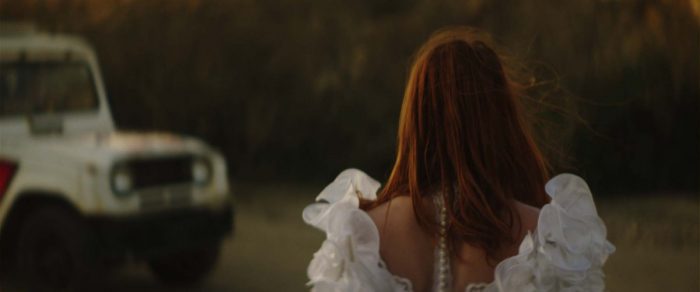 To find real happiness, you need only to look within yourself – but what these characters find is revolting. An anthology of only the most disturbed short horrors. Only palatable after the sun goes down.
Watch Shorts After Dark on FilmDoo
Fury of the Demon (dir. Fabien Delage, 2016, France)
A captivating investigation of the violent riots that took place throughout the XIXth and XXth centuries, caused by a rare, fascinating and dangerous film: Fury of the Demon, attributed to French cineaste Georges Melies.
Through conversations with journalists, filmmakers, historians, experts and psychologists, this new full-length documentary pulls back the veil on the most cursed and disturbing movie ever made. From mysteries to mysteries, from questioning to questioning, discover the truth about the lost movie that shook the film world for over a century.
Watch Fury of the Demon on FilmDoo (select regions only)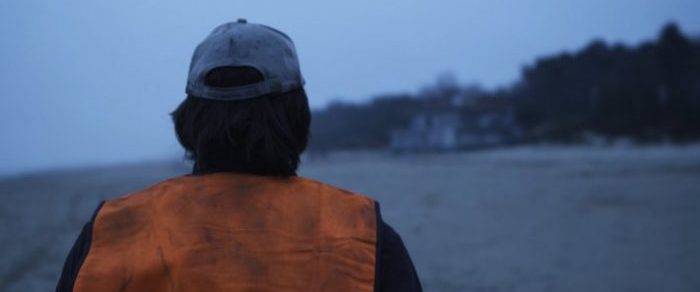 A young man is fired from his job at the sea port and begins to stalk his boss and his beautiful wife. After a blood chilling turn of events, he attempts to escape his past by moving into the lavish mansion previously owned by his boss. The embittered young man tries to assume a new identity and lead a luxurious life, but nothing will prepare him for an unsettling visit by a vaguely familiar guest. After that unnerving encounter, the house will no longer be a safe haven, becoming instead a twisted and dangerous trap haunted by menacing spirits.
Watch The Man in the Orange Jacket on FilmDoo (select regions only)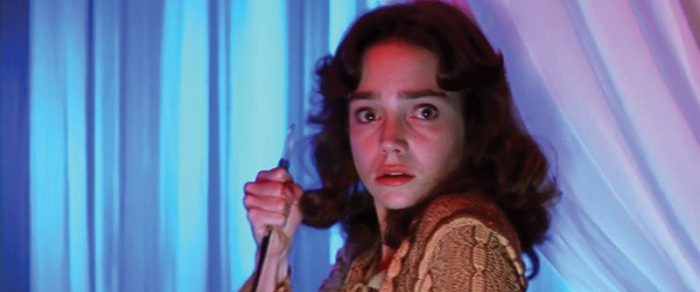 Suspiria (dir. Dario Argento, 1977, Italy)
Inspired by Thomas de Quicney's Suspiria de Profundis and co-written by Dario Argento and his long term partner Daria Nicolodi, Suspiria is Argento's undisputed masterpiece of Grand Guignol horror, hitting new peaks of terror through its stunning photography, eye-popping production design and terrifying atmosphere of dread and death.
Suzy Bannion is an American ballet student, travelling to Germany to study at an exclusive dance academy in the Black Forest. After one of the students and her friend are hideously murdered in the first of Argento's breath-catching set-piece killings, Suzy discovers that the academy has a bizarre history, and as the body count rises, she gets involved in a hideous labyrinth of murder, black magic and madness.
Watch Suspiria on FilmDoo (UK & Ireland only)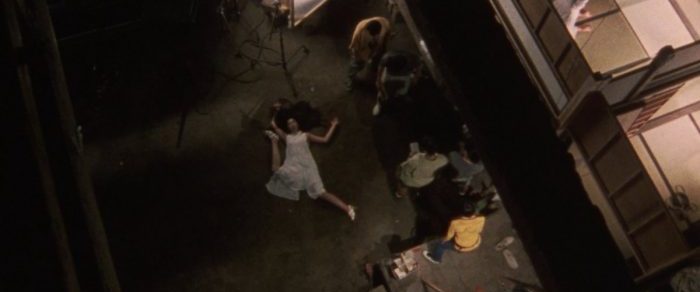 Don't Look Up (dir. Hideo Nakata, 1996, Japan)
On the set of a dark war time drama at an old movie studio, a young director, Toshio Murai, is trying to complete his debut film, starring Hitomi Kurokawa and Saori Murakami as two sisters. Murai has a crush on Hitomi, the seasoned leading actress, and keeps a photo of her by his bed. The younger and less experienced actress, Saori, is annoying and likes to have recess on the set. The production is consistently interrupted by strange occurrences and the cast and crew begin to get spooked.
Watch Don't Look Up on FilmDoo (select regions only)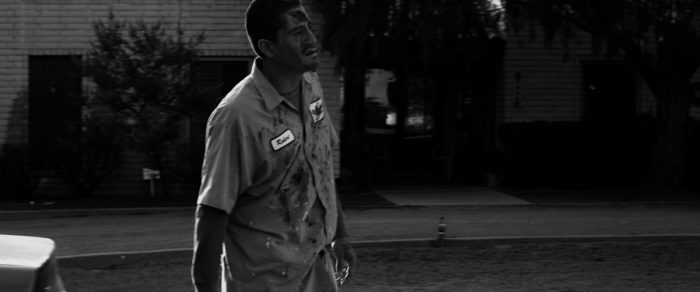 The Last Ones (dir. Andrew Jara, 2018, USA)
When the virus hit, John lost everything; his family, friends and his future. Only Michael, his protector, kept him from giving up. Nine months later, things are looking bleak as they begin to run out of food and supplies, and are constantly assaulted by a horrific threat that comes at night. When they come unexpectedly upon Karina, the three of them are caught in a conflict far worse than they could've imagined. The Last Ones takes a look at surviving once the world has ended.
Watch The Last Ones on FilmDoo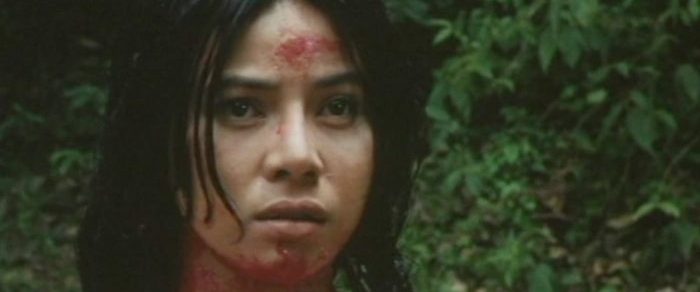 Woman of Mud (dir. Rico Maria Ilarde, 2000, Philippines)
Mark is a college student with hidden ambitions of being a horror novelist. In his quest to write a story that will showcase his talents, a true horror invades his private life in the form of a beautiful, goddess-like woman who mysteriously emerges from inside a giant fruit. Little does he know that what appears to be a fantasy come true is actually a nightmare that's become frighteningly real.
Watch Woman of Mud on FilmDoo (select regions only)
Browse more horror movies here.