Fans of politically active filmmaking would do well to check out the upcoming Documentary Fortnight brought to us by the London Korean Film Festival.
Over the course of two weekends, the festival is hosting a series of free-entry screenings showcasing exemplary pieces of Korean non-fiction cinema that explore pressing issues of social justice and political resistance. Among the line-up are numerous works from acclaimed directors Kim Dong Won and Song Yun-hyeok, both of whom will be in attendance to present their films.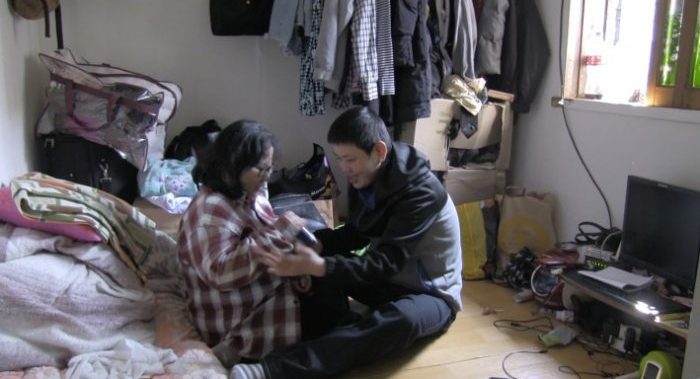 The full programme for the fortnight breaks down as follows:
11 Aug SAT / Birkbeck Cinema
11:30am A Slice Room (dir. Song Yun-hyeok, 2016)
2:30pm The Sanggyedong Olympics (dir. Kim Dong Won, 1988) & The Six Day Fight in Myeong-Dong Cathedral (dir. Kim Dong Won, 1997)
12 Aug SUN / Birkbeck Cinema
1:30pm: Repatriation (dir. Kim Dong Won, 2003)
4:45pm: Documentary Roundtable (Participants: Nam In Young, Kim Dong Won, & Song Yun-hyeok. Moderator: Chris Berry)
18 Aug SAT / KCC Theatre
3pm Soseongri (dir. Park Bae-il, 2017)
19 Aug SUN / KCC Theatre
3pm Jung Il-woo, My Friend (dir. Kim Dong Won, 2017)
The London Korean Film Festival 2018 Documentary Fortnight: 'Another World We Are Making' runs 11th-12th and 18th-19th August.
All screenings and events are free to attend. Pre-book your tickets here.