With the near-wordless Sanguivorous, Japanese filmmaker Naoki Yoshimoto offers an avant-garde take on vampire mythology that puts atmosphere ahead of plot to oneiric and ominous effect. Across a runtime just shy of an hour, a young woman's transformation into a creature of the night provides the basis for some disconcerting visuals that channel fearful notions of death, desire and human frailty.
Speaking to FilmDoo, Yoshimoto discusses this distinct work and the ideas that went into it.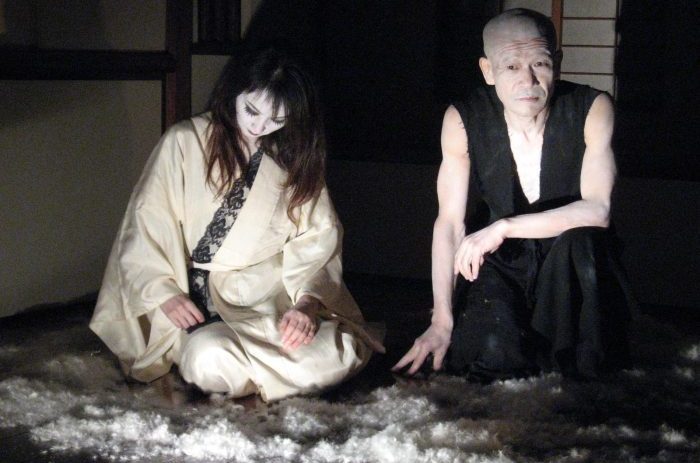 What was your filmmaking experience before Sanguivorous?
I graduated from an experimental film school in Tokyo. A couple years before that, I had been a student at this film institute in Hollywood for six months. After graduating from the experimental film school, I started working in documentary TV and I directed a 30-minute music channel series for a local cable station. I directed music videos and made motion graphics as a VJ for dance clubs as well as play and opera theatres where you project motion images on the walls that are part of sets. I also assisted in such and such film and TV productions, I was a videographer for many plays and performances, and so on and so forth.
Anything I was offered that had to do with film or video, I did. And meanwhile I was working on my own independent stuff which was mainly short experimental films, short art-drama films and multimedia performances.
What was the original idea behind this film when you first started working on it?
My first intention was to make a 'silent film now', imagining the early days of filmmaking where you had only a small camera, less crew and cast, a very small production, no sound people. But at the same time, doing that with digital tools and a non-linear editing system in order to experience the mixed elements of then and now.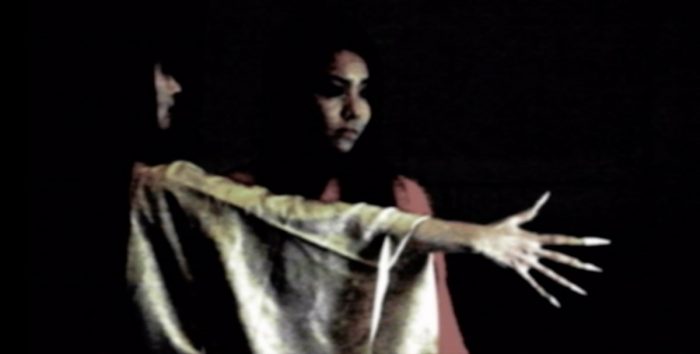 When people want silent film-like images, they commonly put scratches and dust on the black and white picture but that was not my intention. My intention was to bring back the experience of what it was like in the early 1900s, the very first time they screened the fresh film with no dust, scratch or haziness, and what it was like to watch that as an audience. It must've been amazing. It's something that no one can experience anymore.
And more importantly, I thought this approach was quite significant for film art overall, because whenever I watch films today, especially Hollywood films, I feel that the grammar of these films is getting to be quite similar. There's less variety in the camera movements and editing and so on. They speak the same language. I know it's storytelling for audiences but now I think it's getting quite extreme. So my intention was, why not let me counter this extreme by doing something extreme from the other side? Committing in such a way can't be done in a big film production but it's so much easier when it's a low budget independent film.
Did you come into this production with a prewritten script or was it heavily improvised?
I made the story and I wrote the script all by myself. I knew that the film was going to be quite different from what is popular in the mainstream now, so I thought it better to have a story that's quite simple so that people can at least understand what's going on. I know a lot of people say the story is quite cheesy or too simple but that was my intention as well, because of the process of making this film and the way it'd look. Having said all that, the idea of making a vampire film was not my idea. I was offered to make it.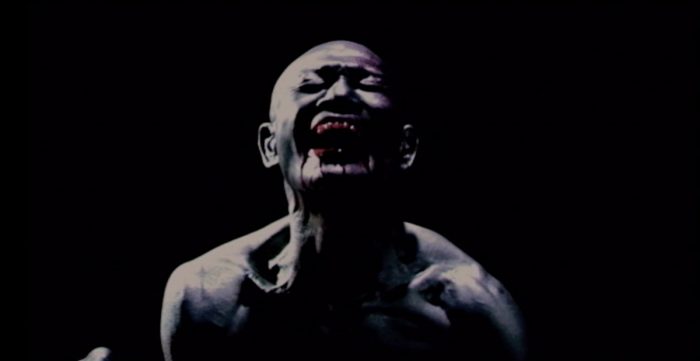 Talking about improvisation in the film, it was less improvised than you may think. I think there were a couple of moments of improvisation I remember: when the girl suffers from the transformation to a vampire (shot by a dolly camera), and at the very end of the film, the old vampire's body movements. I remember I told Mr. (Ko) Murobushi right before we shot the scene, this vampire is having a great struggle with being a vampire. He hates being a vampire. He is trying to look for a way to somehow escape from his condition but he knows there isn't one. So please put that 'no way out' painful feeling in your performance. And he did it completely perfect.
Can you name any other filmmakers that you feel influence your work?
I love movies. There are so many great filmmakers that I love. When I was little, I grew up watching Lucas and Spielberg films. But as I got older, I dug more and started to watch a lot of European films, Russian films and also great Japanese films from Kurosawa, Mizoguchi, Ozu, Naruse and so on. Unfortunately, I don't watch that many movies nowadays. Not as many as I used to. I try to watch them though. So I cannot pick the most influential directors because there are so many. It doesn't matter if it is art or entertainment. I just love movies very much.
Do you feel that there are still interesting and original takes on the vampire mythology being offered today in films and television? Or do you worry that the vampire genre is becoming repetitive and clichéd?
I think the vampire film is a 'genre' that the art of cinema invented in its early days. Therefore, I feel, that even though there are a lot of repetitive movies, they are all appreciated. It is a 'nature'. Having said that, I am not a huge horror film maniac. I am not. I am a film maniac, although I do watch horror movies still today. So if I was not offered to join this project, I would never have thought of making one. I was lucky to get this opportunity. I believe the essence of the horror film is a great part of the nature of cinema. No wonder it was found in the early days of cinema's foundations. 'Light and shadow' is the term not only for cinema overall but for scary movies in particular.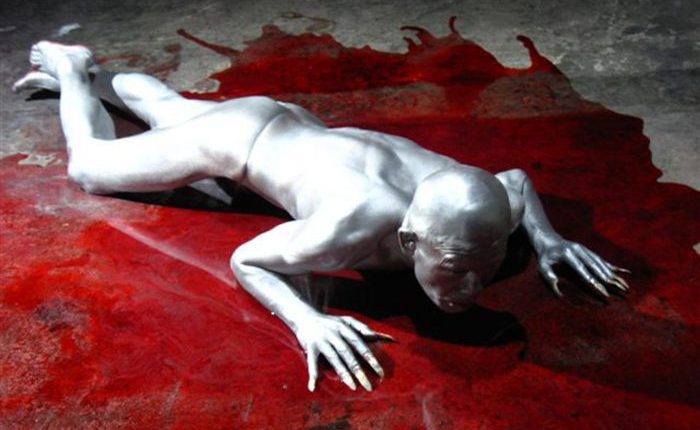 What have you been working on since Sanguivorous?
After I made Sanguivorous, it took me several years to make the next one. I made a 42-minute art film in 2015 in Chengdu, China. I was, again, offered the project. The city of Yokohama in Japan and the city of Chengdu, China, had this artist exchange program for which I was chosen to be the representative artist of Japan. I stayed in Chengdu for two months to make this film.
The film is titled The Mutated Dream. It is a pure art film dealing with the hyper growth issue in the city of Chengdu and the people there. The film was screened at the A4 contemporary art centre in Chengdu for a month, the art festival in Yokohama called Koganecho Bazaar for a month and once at the Chinatown film festival in Yokohama. Also, I made a couple other independent short films. For one of them, I got a Grand Prix award. And of course being a professional director, I have done tons of projects since.
For my next own project, I am writing a script right now. This is going to be a feature-length film production and is independent, again. I can't tell you much about it right now, but when the film is successfully made, hopefully it will be screened in the US as well. I'd like to tell you that this next film is not going to be like Sanguivorous. I wouldn't go as extreme as that. It'd look more like an ordinary film, although it will be different for sure.