Crash Test Aglaé – Director: Eric Gravel
The Summer Movie – Director: Emmanuel Marre
MyFrenchFilmFestival review
Watch Crash Test Aglaé and The Summer Movie on FilmDoo
Among the wealth of offerings from MyFrenchFilmFestival are two very different road movies – feature film Crash Test Aglaé and short drama The Summer Movie.
Crash Test Aglaé is a comedy featuring an epic journey from rural France overland to India while The Summer Movie is darker in feel and has a smaller canvas – the road trip this time being from north of France to the Lyon in the south.
In Crash Test Aglaé the title character learns that the crash test factory in rural France is being outsourced to India. As a formality, Human Resources offers all the staff the option of keeping their jobs if they relocate to India. Aglaé surprises everyone by opting to keep the job and to go India.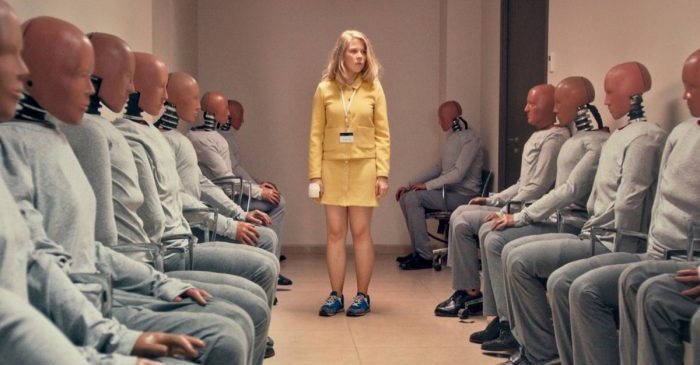 Even more surprising is that two of her colleagues decide to follow her lead. Liette (Julie Depardieu) and Marcelle (Yolande Moreau) have their own reasons for tagging along. Importantly Marcelle also has a car which they intend to drive to the subcontinent. Put it all together and it's the perfect recipe for a satisfying, funny road movie, as long as you can ignore the utter improbability of the whole scenario.
Aglaé (played by a straight-faced, dry, and very droll India Hair) is charming in the lead role, as a cricket-loving young woman (her bat is the first thing she packs) who loosens up bit by bit as she gets used to dealing with the unexpected on a daily basis. Her colleagues are well cast and provide plenty of laughs, both granting a welcome subtlety to two characters who so easily could have been made into caricatures.
Cinematography starts off tight, crisp and clean, just the way Aglaé dresses, before becoming more expansive as the trio travel through Europe and then to Russia. The sweeping vistas contrast with tight shots of one small human, Aglaé, doing her very best to get work under difficult circumstances. The cinematography mirrors the way Aglaé's thinking changes – from the very small canvas of her life before to a broad, encompassing perspective that takes in the beautiful and the ugly all at once.
This is French-Canadian writer and director Eric Gravel's first feature film and he has delivered an optimistic story set against an amusing critique of the contemporary world of work. Crash Test Aglaé is a sweetly funny movie about rolling with the punches – and sometimes punching back!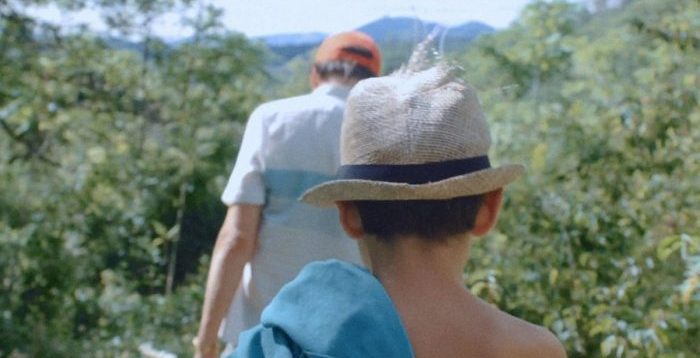 Winner of the 2017 Prix Jean Vigo and the Clermont-Ferrand International Short Film Festival Grand Prix Nationale, The Summer Movie strikes a very different note as it follows Philippe (Jean-Benoît Ugeux) and his friend Aurélien (Vincent Minne) while they travel with Aurélien's nine-year-old son Balthazar to meet up with Balthazar's mother.
Philippe is tagging along to Lyon for a job interview and, on the surface, is as warm and charming as a confident child – which is possibly why he seems to connect so strongly with Balthazar. Underneath the laid-back exterior, however, is a very different man struggling with depression and suicidal thoughts.
Cinematographically, the two movies contrast notably. Crash Test Aglaé is polished and glossy – and somewhat formulaic – while The Summer Movie employs hand-held camerawork and unusual but effective framing to explore the state of mind of its central character. The audience view is as intimate as a home movie and in some scenes as oblique and unsatisfying.
Important visual cues are off camera at times, lending a sense of disquiet to the drama. In a key scene the camera captures Philippe's body but not his face, prompting the audience to decide what would be written on his features in this moment.
The whole film is suffused with sunlight, draining colour from the often drab surroundings: fuel stations, roadside picnic tables, an incongruous sunbather in a carpark. The lighting contains the duality within the film – the lightness of summer at some moments and the harshness of the sun at the next, underlining the two sides to Philippe's existence.
This dynamic is captured vividly in a scene of Philippe and Balthazar watching the Luc Besson classic The Big Blue. Here Philippe unthinkingly crushes Balthazar's interpretation of the ending by describing it as suicide in such a matter-of-fact way that it inadvertently reveals his own familiarity with suicidal thoughts.
For Crash Test Aglaé and The Summer Movie, it is but a road – a journey – that connects these realms and the people within them. But on a wider note, the road ahead for both Gravel and Marre looks promising.
Crash Test Aglaé and The Summer Movie are available to watch as part of the 2018 MyFrenchFilmFestival, running 19th January to 19th February. Find the full lineup on FilmDoo here.